Lantomo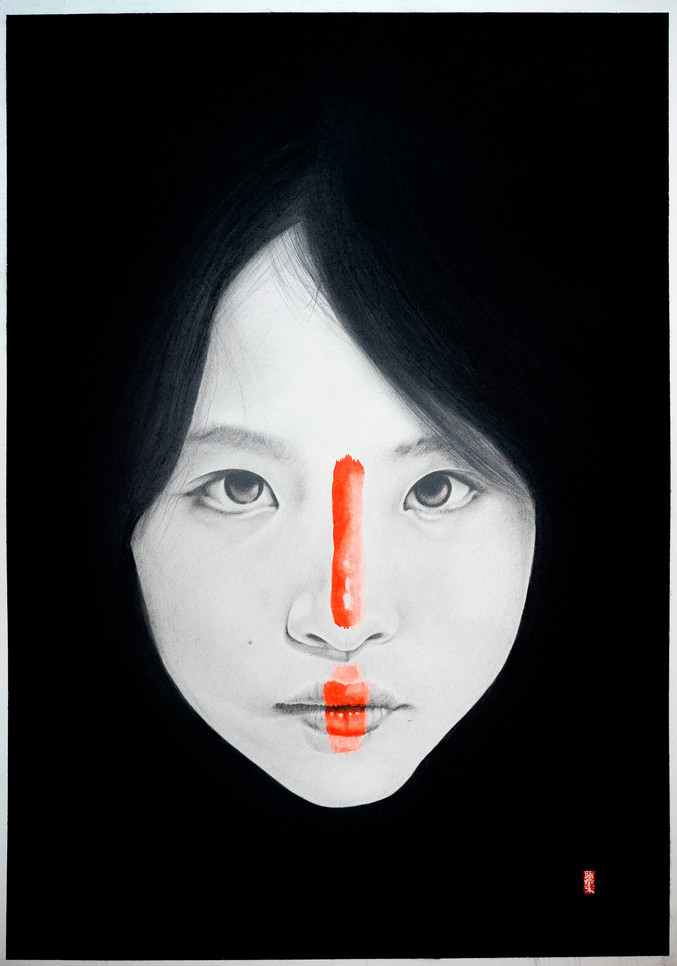 Darkness 02 Warrior, 2018
€1,150.00
Grafito, pastel y acuarela sobre papel
70 x 50 cm
Sold
Italia, 1977
Antonella Montes, better known as Lantomo, is an artist of Italian origin educated as an architect. She studied at the University of Rome, although she currently lives in Barcelona while studying the Master of Stage Design and Exhibition Design. After a long stay in China that greatly influenced the development of her technique, she decided to surrender to her passion. The drawing is her tool of expression, direct and decipherable. In her portraits, in black and white with a clear Asian influence, there is a series of nuances, reinforced by the touches of red. She has participated in various collective and individual exhibitions in cities such as Beijing and Barcelona.
about the artist's works
Lantomo create graphite portraits almost realistic, suspended in a personal universe between realism and her own vision, in spite of not been interested in virtuous details. She looks for the representation of the emotions of subjects. Drawing has always present in her life, like a way of expressing herself and her emotions. Isolation and introspection are the feelings that embody her portraits, involved in completely silence. In her statement she explains that memory, fears and loneliness in this society are the subjects that obsess her, and then, she tries to capture it in her work. Using black and white palette, she gets capture us with her portraits of, most of them, women, proud and visibly melancholic. Trying to avoid the excess of decoration in her pieces, Lantomo crowns each painting with red little shapes.
Other works of the exposition POETICS OF THE GAZE
Featured works