Raquel Algaba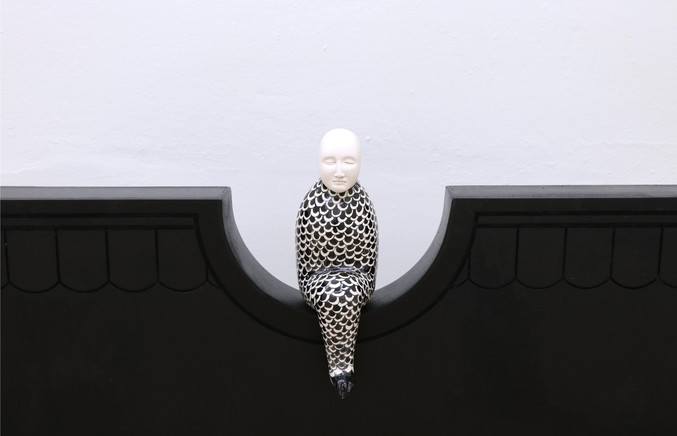 Mutis, 2020
Escultura en cerámica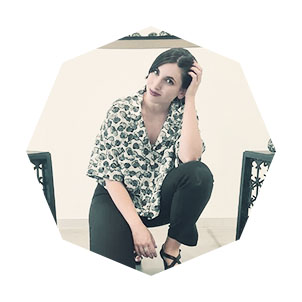 Madrid, 1992
Raquel Algaba has a degree in Fine Arts from the UCM in Madrid and a Master's in Art from the Faculty of Fine Arts in Seville. Her work has been exhibited at the Barjola Museum in Gijón, at the CEART in Fuenlabrada or at the Neomudéjar in Madrid, among others. She has recently been awarded the second prize Art Nálón Artes Plásticas, Langreo, Asturias.
about the artist's works
The figures that can be seen in the structures of my drawings represent the black and white pieces that makeup Go, but do they represent different characters, like in chess? Or are they fragments of the same individual? Questioning the idea of existing as a whole that is complicated to compact even though it tries to appear as a single piece, we are led into a mysterious universe where the imaginary is revealed through the stroke of the drawing: the narration is completely visual and the cultural codes are seen diluted by continuous references to other cultures. Language is defined by the symbolic associations that occur in the mental space.
The game of Go (囲碁) is a chess-like game of strategy in which it is said that the go game is the exercise of man against man. It´s the man's exercise against himself. For a long time this game, governed by very simple rules and extremely complicated when playing, has been considered an art, like painting, music and calligraphy in China (it's country of origin), Japan and Korea. Visual artist with experience in cultural management, mediation in museums or art education.
Other works of the exposition
Featured works