13th edition LOOP videoarts festival Barcelona
Jun 3, 2015
Breaking News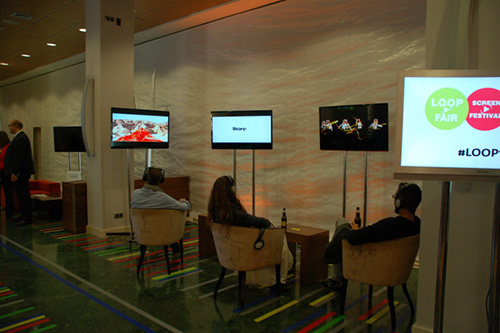 Between May 28 and June 6, Barcelona is full of screens to display the works of over 400 video artists from around the world. Most of these works, as has told Emilio Alvarez, co-director of LOOP in the press presentation, have been created in 2015 with two mottos:
- What about Collecting Video art?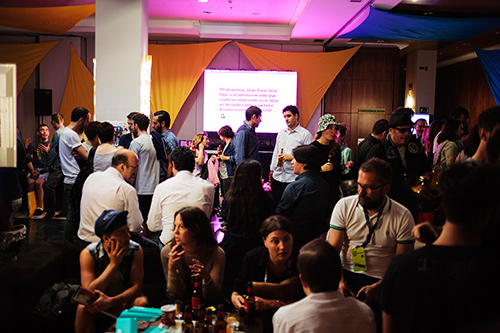 Video art, films, are already part of the usual discussion of collectors, critics and experts from the art world and LOOP is been located, along these 13 years, heading the trends, raising new questions and showing new scenarios and trends worldwide. As they say in their program, "this type of work (video art) has become one of the predominant media in contemporary visual arts. Both within institutions and art centers and galleries, the position of video art goes from being peripheral to central and relevant, the audiences grow, as well as public and private collections. " Therefore, for the 2015 edition, the festival features 23 experts to nurture the theoretical and educational part of the event with various lectures and talks.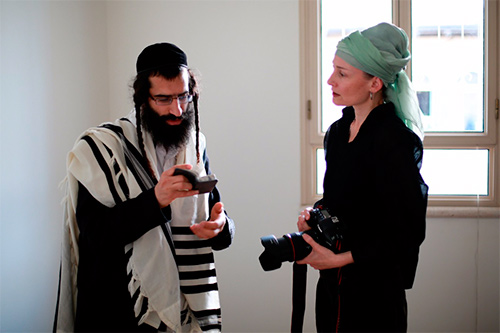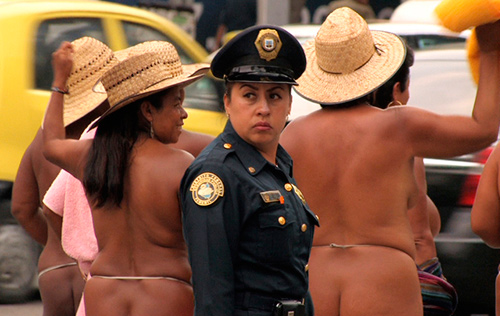 1) Isabel Rocamora in an essay of Faith in Jerusalem, photography by Shira Kela, 2015.
2) Los Desnudos, 2011 Clarise Hahn
LOOP was born as a specialized video art fair in 2003, grew as a festival in 2004 and, responding to the interest of the public and professionals, it expanded their activities to the education and knowledge creating LOOP Studies in 2012 ... And its success is corroborated by the figures: 411 artists show works and participate in educational projects / workshops, 539 works (Festival and Fair), 541 local and international stakeholders, 85 local entities (museums, cultural institutions, galleries, art spaces) and 77 national and international entities collaborating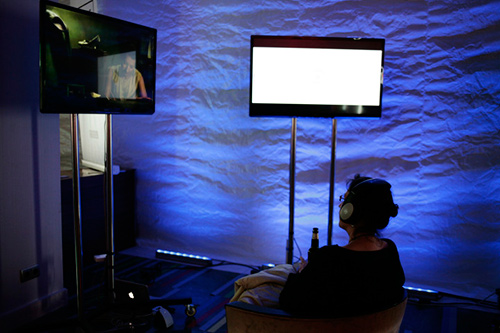 LOOP Barcelona develops its artistic activities by different areas of the city, being an inclusive event and based on partnership. Samples include exhibitions as Video-Regime. Collectors audiovisual in the Liceu Circle; L'Inconscient Pictòric, reviewing video art collection of Sorigué Foundation in the MNAC; Writting Diffraction in the Virreina Centre de la Imatge, and "Senses of place" in the Royal Artistic Circle of Barcelona, ??and that the organization has defined as "a festival within the festival" where art work is related to sound, film and new media technology.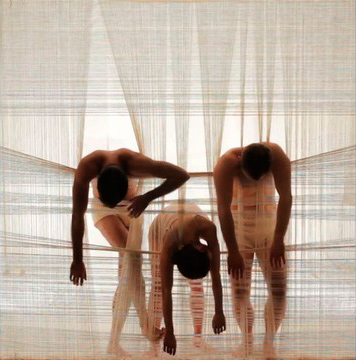 Cell, 2014 Bongsu Park
But, the programs and film forums are the most popular activities and the special billboard of the Film Archive of Catalonia or Zumzeig room, joins the "Cityscreen", the wider program within the fair that is displayed in 15 galleries and 35 art spaces. In this edition, LOOP presents the new Discovery Prize supports the production of films and videos by international artists. These days Barcelona becomes one of the world capitals of video art.