18th edition Photoespaña International Festival
May 29, 2015
exhibitions
To celebrate its 18th anniversary, the International Festival of Photography and Visual Arts PHotoEspaña has chosen Latin America as exploration stage and an invitation, See You here, as a motto.
It was created as limited to Madrid and just turned 18 years, the festival is an international reference. The PHotoEspaña Festival, which celebrates its 18th edition from June 3 to August 30, will feature more than 100 international exhibitions in its various national offices (Madrid, Alcala de Henares, Alcobenda, Getafe, Lanzarote and Zaragoza) and international locations(Cascais, Lisbon Bogota, London, Panama, Paris and São Paulo) where you can enjoy the work of about 400 artists, half of them Latin Americans on this occasion, which include names like Julio Zadik, Korda, Ana Casas Broda, Martí Chambi, Graciela Iturbide and Miguel Rio Branco.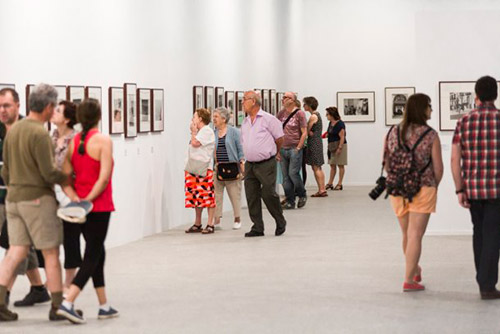 PHotoEspaña develops this time a monograph devoted to Latin American photography, following the path initiated in the 2014 edition of addressing a geographical area. As the organization explains on its website, an encyclopedic approach is impossible, so they want to present "a platform that shows the confluence and conflicts of the photographic medium in that territory." In addition, the exhibition program will analyze the development and complexity of Latin American photography, from its origins to the present, collecting cross visions and contextualizing themes and proposals.
For the general program, PHOTOESPAÑA has chose "a different viewpoint from the known" and as an example of this, surely, the exhibition of Alberto Diez Gutierrez KORDA, in the Cerralbo Museum in Madrid. In it, the legendary Cuban photographer famous by portraying Che Guevara, is revealed here as a commercial photographer specializing in enhancing feminine beauty.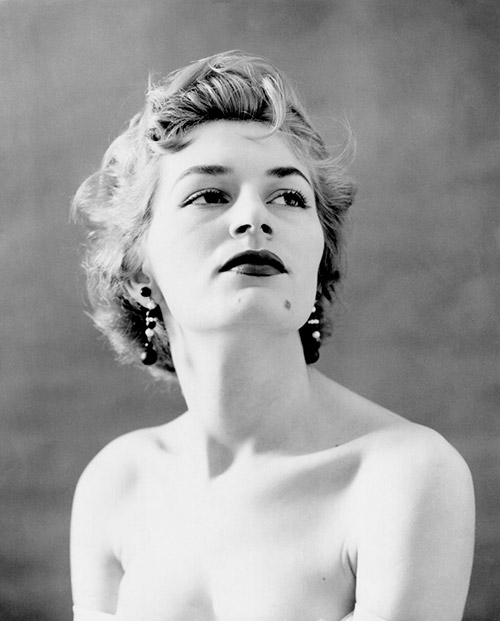 Un Korda apenas conocido, el publicitario.
Also within the general program, this time in the Circulo de Bellas Artes, highlights "Kinderwunsch" the exhibition of Ana Casas Broda (Granada, 1965) presenting a project of more than seven years where she works on motherhood as somewhat mixed experience through exploration and personal research. Another interesting exhibit is titled "Building worlds. Photography and architecture in the modern era, "and shows more than two hundred and fifty works of eighteen relevant photographers, from the 1930s to the present, that have changed the way we view architecture and to reflect on the world in which we live.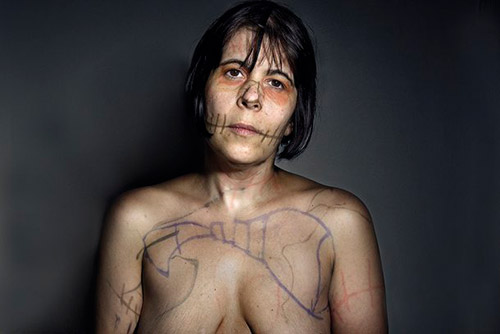 1) Imagen de Construyendo otros mundos.
2) Ana Casas Broda. Kinderwunsch.
In this edition, the PHotoEspaña Revelation Photographer Award (to photographers under 35 whose work is featured in the previous year) was for Aleix Plademunt. The jury, formed by a committee of 17 artists, curators and journalists, praised his technical precision, formal rigor and sensitivity in their work.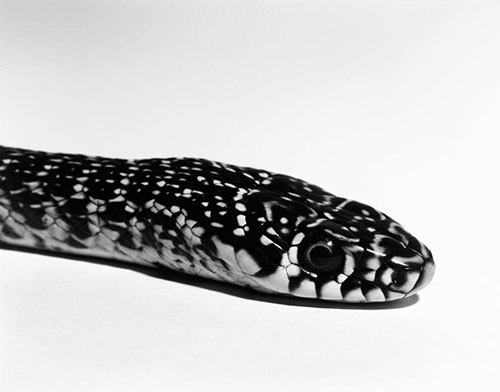 Fotografía de Aleix Plademunt.
This program shows the selection made by the galleries of Madrid for the festival and this time with the participation of 31 spaces, they promote works of artists of middle and younger generations. In this sense, the exhibition UNDER35 (in IvoryPress until July 18) presents the work of Laia Abril, Alberto Lizaralde, Javier Marquerie Thomas, Oscar Ruiz and Jordi Cirera Monzón, all of them under 35 years.
In BAT Gallery we can enjoy "Three women, three looks"... a feminine vision with photographs of Irene Irene Cruz (Madrid, 1987), Leticia Felgueroso (Madrid, 1963) and Sheila Pazos (Switzerland, 1986), three multidisciplinary artists, with their own style, their own imaginary universe that invite to be swayed by emotion and browse through your pictures as a world of expressions.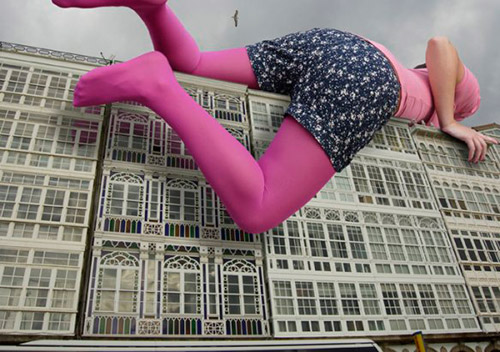 Sheila Pazos. Mirando al mar.
Meanwhile, Valverde Space Gallery presents "Latitudes" by the Photographer Luis Asin (Madrid, 1962) that makes a foray into the land of intimacy with a metaphorical story as a vehicle: images suggest poetic connections that are based on the biography of Asin but moving towards an evocative and polisémic meaning.
Within PHOTOESPAÑA you can also visit one of the largest collections of Latin American photography, comprising more than 160 works by 60 artists. It is the private collection of Anna Gamazo, wife of financier Juan Abelló, which can be seen for the first time in the municipal space CentroCentroCibeles.