24th edition Almoneda Hall of Antiquities
Apr 1, 2014
art madrid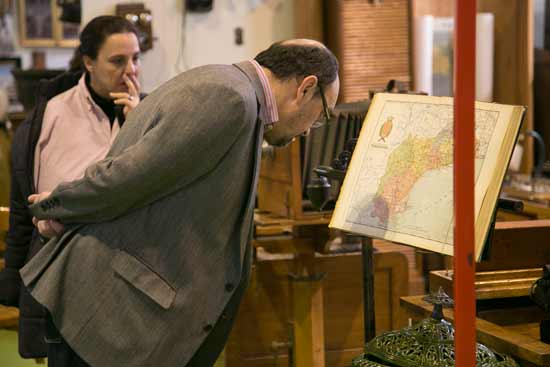 ALMONEDA, A JOURNEY THROUGH THE PAST ON 25.000 OBJECTS
There is a place where you can find the first ballot box used by a woman in Spain, an Art Decó bracelet, a dress from the 20s, a Goya´s drawing and a world globe from the 70s… and where you can buy all of them!.
ALMONEDA, the Hall of Antiquities, Art and Collectibles has opened its doors until April the 6th.
137 galleries and antique shops from all over the world, more than 4,000 square meters and 25,000 objects with at least 50 years old, all genuine and unique, with different styles and backgrounds, from musical instruments to toys of the nineteenth century, from typewriters to old photographs, memorabilia, glassware, microscopes , clocks, clothing, furniture... ALMONEDA is a paradise for collectors, vintage lovers and treasure hunters because it also has prices to suit all budgets : we can buy an ancient soda bottle for 5 euros or the painting "The Bidasoa" of the Spanish master Dario de Regoyos, for about 100,000 euros.
On Tuesday, 1st of April, the exhibition holds its Open Day and ALMONEDA entry is free for the public.
More info at: http://www.ifema.es/almoneda_01/