45 edition of Art Basel
Jun 16, 2015
Breaking News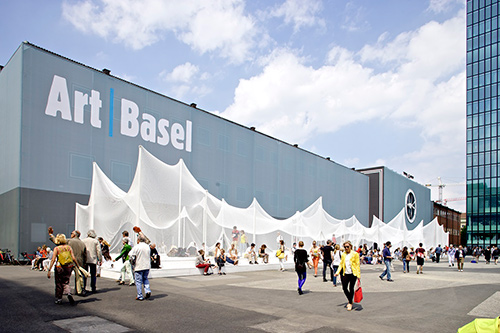 The Swiss city of Basel, a daily quiet community of less than 200,000 people, becomes each year the hub of international contemporary art. Basel is probably the most important art fair in the world and we must be there.
From 18 to 21 June, Basel celebrates the 45th anniversary of Art Basel and makes of its streets and squares the place of recreation for thousands of collectors, artists, photographers, journalists, art critics, museum directors, etc ... that roam the fairs (Basel and the various satellite fairs: LIST - dedicated since 1996 to young galleries - VOLTA - founded in 2005 and dedicated to emerging art - Scope and The Solo Project) hungry for unique pieces. This year, Art Basel involves about 300 galleries with works by 4,000 artists from long experience and prestige in the twentieth century and also the names of young artists of the XXI century, including installation, performance, film,...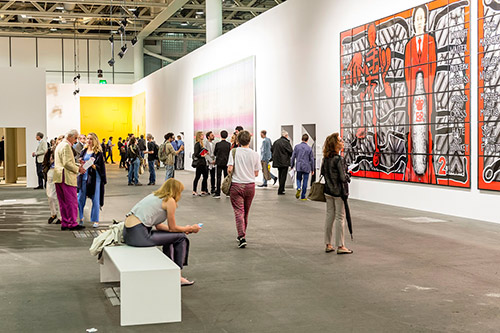 Art Basel was born in 1970 as an alliance between several galleries and today is a brand in itself, with branches as Art Basel Miami Beach and Art Basel Hong Kong, and a reference for artists and curators from around the world that should display their best proposals to impress the exclusive selection committee of Art Basel. "It's like being in the Olympics," assures these days the New York gallery owner Fergus McCaffrey, "or as the European Champions League, in which every gallery and artist want desperately to compete."
With different sections: Galleries (the General Programme with 222 galleries), Feature (30 curated galleries), Statemets (16 galleries with emerging art), Unlimited (section on large specific formats, sculpture, installations, performances, ...), Film (curated, video art, film, documentary,...). Art Basel is the thermometer with which is measured the international art market temperature.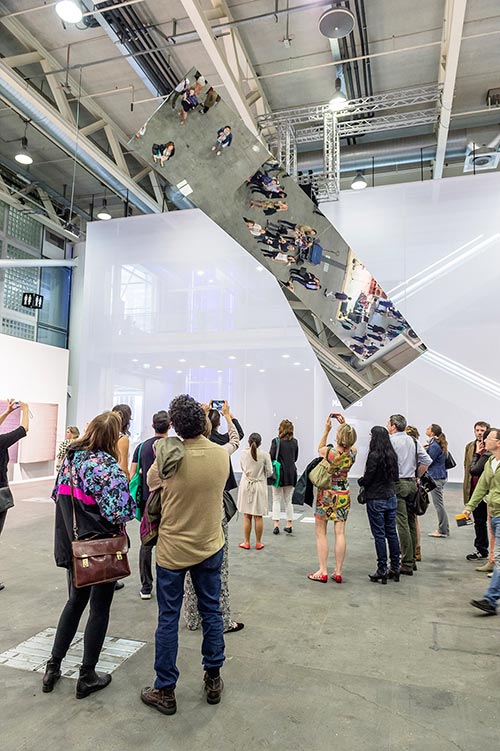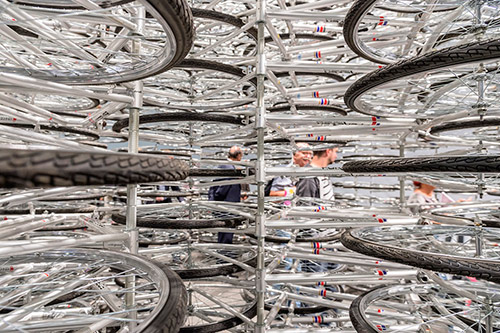 Imagen sección Unlimited: Jeppe Hein, 360º Illusion.
Obra de Ai Wei Wei, Stacked 2012.
For this edition of 2015, the Spanish presence in Basel is seen in virtually all the fairs, and in Art Basel will be Parra & Romero (which makes for the first time) and other veterans such as Helga de Alvear, Juana de Aizpuru, Polígrafa Graphic Work, Elvira González and ProjecteSD.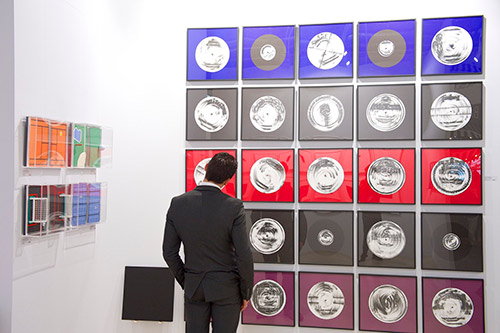 Vista del stand de OBRA GRÁFICA ORIGINAL en Basel.
In LISTE (79 galleries from 31 countries), where Latin American presence is very significant with the participation of 80M2 (Lima); Document-Art (Buenos Aires); Vision Institute (Bogotá); Labor and Gaga (Mexico DF); Jacqueline Martins (Sao Paulo) and Project Ultraviolet (Guatemala), Spain is represented with only two galleries: Maisterravalbuena and NoguerasBlanchard.
VOLTA (69 exhibitors from 19 countries), however, provides the proposed 7 Spanish galleries: DNA Gallery (Barcelona); Alarcon Criado (Sevilla); Rosa Santos (Valencia); Arte Nueve (Murcia); Angeles Baños (Badajoz); Espacio Valverde, Ponce + Robles (Madrid). Among the artists in Volta and represented by these galleries are Carlos Aires, Eugenio Merino, Avelino Sala, Sergio Porlán, Julia Calvo, Andres Pachon, Susanne SD Themlitz, Elena Alonso, Luis Vassallo, Alejandro Botubol, Françoise Vanneraud, Manuel Caeiro, Leslie Smith, Irene Grau and Raul Diaz. To all, very lucky.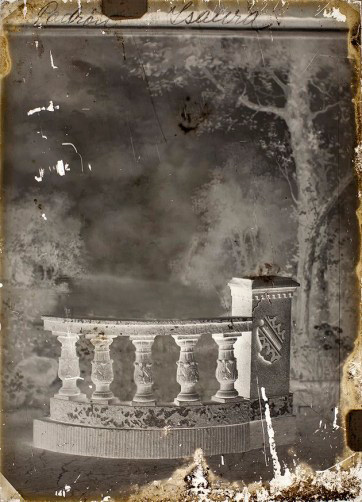 Obra de Andrés Pachón, con Angeles Baños Galería en VOLTA.