Alfonso de la Torre, new member of the Selection Committee AM16
Sep 15, 2015
art madrid

Since its last edition, the fair has an independent committee of art professionals in charge of the analysis and evaluation of the proposals submitted by the applicants galleries.
The Selection Committee includes experts from the world of gallerism, curating, art collecting and art fairs consulting, and now from the criticism and theory of contemporary art, with the aim of shaping the General Programme of the fair to make it more complete, open, diverse and international.
In Art Madrid'16, the committee is made up by the specialist on international art market Angel Samblancat; the gallery owners Javier Lopez Velez (3 Punts Gallery, Barcelona) and Ricardo da Cruz Tenreiro (Art Lounge, Lisbon); the independent curator Carlos Delgado Mayordomo and the art critic Alfonso de la Torre. The team will meet in late October for viewing portfolios and proposals.
In the last edition of the fair, the selection committee reviewed more than a hundred proposals for national and international galleries. This year we expect to exceed that number and make the best possible program
ABOUT THE MEMBERS OF THE COMITTEE...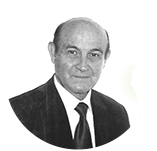 D. ÁNGEL SAMBLANCAT
Director of Editorial and Polígrafa Graphic&Print Art Gallery (Barcelona) for 40 years and member of the Direction Bureau in Joan Prats Art Gallery Barcelona) since its founding. Jury Member for the Triennial of Graphic Art in Grenchen (Switzerland) and a member of the Selection Committee for International Contemporary Art Fairs as Art Chicago (Illinois), Art Miami (Florida), Art Los Angeles (California), ARCO (Madrid ), Art Cologne Art Basel / Miami Beach (Florida).
D. JAVIER LÓPEZ VÉLEZ
Since 1994, he is the artistic director of 3 Punts Art Gallery, based in Barcelona and Berlin. Expert in Technical Drawing Projects and with studies in Sociology, he has been independent curator in various institutional exhibitions in Barcelona, Hospitalet and Andorra. Under his direction, the gallery organizes seven to eight individual exhibitions per year, with a clear evolution towards new artistic languages and where the work of curating and selecting art-works and artists is impeccable. As a gallery owner, participates in art fairs and events inside and outside our borders for nearly two decades.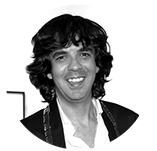 D. RICARDO TENREIRO DA CRUZ.
Director of ArtLounge Art Gallery in Lisbon (Portugal). While he was in London, at an International Business school, he discovered the taste for painting and the power of art as a key factor in the increase of culture of the cities. Since these days, he is usual visitor in galleries and art fairs in order to find new artists that are worth bringing to Portugal. Nowadays, he is member of the Chamber of Commerce of Portugal- Singapore and he develops commercial and artistic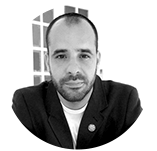 D. CARLOS DELGADO MAYORDOMO
BA in Art History at the Universidad Complutense de Madrid. Coordinator of exhibition projects of the International Fund for the Arts Foundation / FiArt, responsible for exhibitions in Culture Department of the City of Las Rozas (Madrid). Writer in Xtrart, on-line art magazine and professor of Contemporary art and Culture in Aularte. Since 2008, he is freelance curator for museums and institutions in Spain and Latin America. Has developed, among others, Ciria's exhibition "Rare paintings" (2008), "Agustí Centelles: Case report" (2009), "Synergies. Contemporary Latin American art in Spain", "Storymakers" (2013), "David Trullo. Fauxtographies" (2013). "Ciria. Las puertas de Uaset" (2014). Curator of the ONE PROJECT program in Art Madrid.
D. ALFONSO DE LA TORRE
Theoretician and art critic, specialist in contemporary Spanish art. He has curated more than one hundred exhibitions and has published numerous essays and taught at various universities and institutions: MNCARS, Teruel Museum, University of Los Andes, University of Córdoba, University of Granada, University of Castilla-La Mancha and University La Sorbonne. He is the author of the detailed catalogs about "El Paso", Manolo Millares (MNCARS and Fund. Azcona, 2004) and Manuel Rivera (Diputación de Granada and Fund. Azcona, 2009), and he has recently concluded its catalog about Pablo Palazuelo (MNCARS, MACBA, Palazuelo Foundation Fund. Azcona). Since 2005 he leads an annual program of artistic interventions in public space ("The Field of Cultural-El Corte Inglés") during the week of ARCO, which has the support of Madrid City Council. Regularly participates in discussion forums ARCO, responsible for the graduates: "Contemporary art and sponsorship" (2012); "The new power of collectors" (2013); "What is art in times of crisis?" (2014) and "In the Collector privacy" (2015). He directed one of the most comprehensive studies on the birth and evolution of the art market in Spain since the war until today "The Spain of the XXI Century" (Foundation System). In 2012 he was invited by the University of the Sorbonne to the International Colloquium "Le travail du visible" (Hermann éditeurs, Paris 2014). He directs the collection "El Ojo que ve" (University of Cordoba-La Fábrica) of photographic essays. He is vice president of the Pilar Citoler Foundation, dealing with the conservation of the collection. The Ministry of Education and Culture appointed him as jury in the National Award of Art (2015).