Art Madrid Maestros Modern Art Fair
Mar 31, 2014
art madrid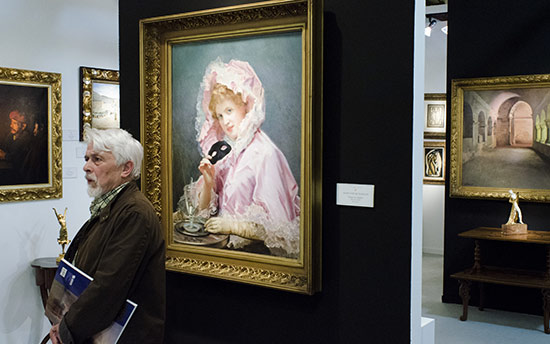 Why a Modern Art exhibition?
In relation to the international market, the recently held TEFAF'14 in Maastricht has given pieces of great value to collectors and public. A Calder "mobile" of Odermatt-Vedovi gallery was bought by an European collector for 2.6 million euros. The gallery Ulrich Fiedler sold a Bugatti chair to a German museum for 350,000 euros and Gerhard Richter´s masterpiece "Abstraktes Bild" of the Van der Weghe Fine Art American Gallery, returned to a private collection for a price about 3 million euros, as Tendencias el Arte magazine says.

Fairs as Frieze (London), Armory Show (New York) and FIAC (Paris) offer a Contemporary section and also a "Masters" section in order to put in value works of authors who have been authentic standards of aesthetic trends and ideas that are a reference for actual artists.
In Spain there are homologous fairs that partly cover the spectrum of the late nineteenth century and early twentieth. The dean art fair in Spain, Feriarte, celebrates this year its 38th anniversary with a wide variety of pieces, from archeology, religious sculpture, furniture, fur and modern art that have kept the fair as an important event in the secondary market. Meanwhile, Almoneda that starts this week in IFEMA (Madrid), has the same identity but digging deeper in collectibles and antiquities, with a notable presence of Catalan Modernism and historical avant-garde authors.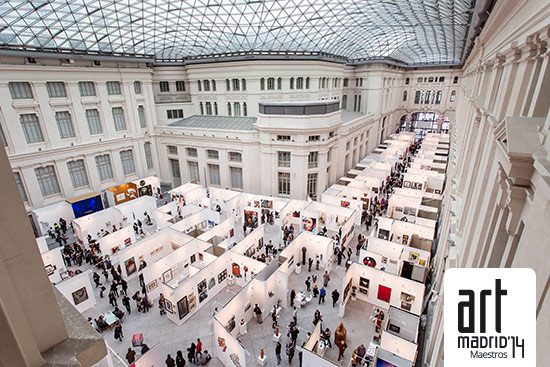 With the celebration of Art Madrid MAESTROS from 15 to 19 October, 2014, the organization will strengthen the market in these decisive dates of the year, happening at the same time of the prestigious fairs Frieze Masters London or FIAC Paris. Madrid MAESTROS will compete not only in content, also with the venue, and will be held in the CentroCentro Cibeles Galería de Cristal.
Our exhibition´s thematic segment (late nineteenth and twentieth century until 1980) will highlight the major national and international artists, offering collectors and public a unique opportunity to discover original and inedited works rarely seen in art shows. Art Madrid Maestros Modern Art Fair highlights key works what have built the emerging market of twentieth century.
Art Madrid Maestros will be surrounded by the influences that the site offers: Thyssen Art Museum, Reina Sofia Museum, Mapfre Foundation, Museo del Prado without forgetting CentroCentro exhibitions,a new benchmark for art lovers.