Art Marbella first edition in the very summer
Jun 30, 2015
Breaking News
Art Marbella listed as "the first major art fair in the Mediterranean" and will involve 50 leading international galleries in addition to the sections dedicated to specific projects by guest artists, a VIP program for collectors and a space for research and education run by international curators.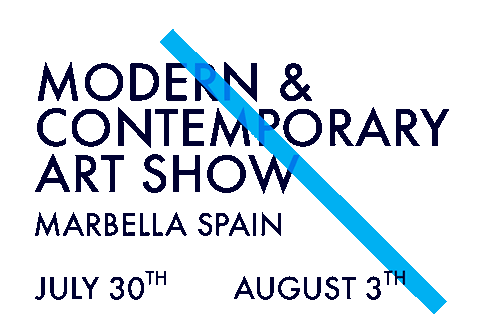 Marbella, this summer, is a "hot spot" for art lovers, "one of the most important cities in the European summer and attracts many visitors with high purchasing power in Europe as well as Russia and the Middle East," explains his promoter Alejandro Zaia. "It's a great opportunity to establish an international fair of the highest level of quality aimed at this audience. We can help expand the frontiers of collectors, introducing new players and creating an environment in which artists, curators, gallery owners and collectors can communicate and share information on the latest trends in art, and with the work of the best artists exposed, "adds .
Zaia was co-founder of the fairs Pinta New York (2007) and Pinta London (2010), director of Mundus Novus collection dedicated to contemporary Latin American art, and member of the committee of international consultants Museum of Latin American Art of Los Angeles ( MOLAA) and the Art Museum for Private Collectors. Zaia is a recognized expert in communication and marketing. His idea is to "give the public a selection of art of exceptional quality, where the most innovative proposals coexist with great works of historical vanguards of the twentieth century."
Beside him, a committee of curators with big names in contemporary art as Omar Lopez-Chahoud, director of the Miami fair UNTITLED; Neri Torcello, in charge of the Masters section; and Maria Chiara Valacchi, director of Spazio Cabinet Foundation in Milan, in charge of special projects and Bruno Leitão, in charge of curating the Finistrella section. Its aim is to develop a contemporary art fair with some references to more established artists, giving meaning and context to young artists.
The fair is held at the Palace of Fairs, Exhibitions and Congresses of Marbella and it has a special guest: the actor and artista Jordi Molla.
Alarcon Criado - Sevilla, Spain
Alimentacion 30 + Lounge - Madrid, Spain
APGallery - Madrid, Spain
Area 72 / Point - Valencia, Spain
Baro Gallery - Sao Paulo, Brazil
Carlos Carvalho - Lisbon, Portugal
Carreras Mugica - Bilbao, Spain
Daniel Cardani - Madrid, Spain
Elephant Kunsthall - Lillehammer, Norway
Minimum space - Madrid, Spain
F2 Gallery - Madrid, Spain
Fernando Pradilla - Madrid, Spain
Filomena Soares - Lisbon, Portugal
FL Gallery - Milan, Italy
Galeria de las Misiones - Montevideo, Uruguay
Galeria El Museo - Bogota, Colombia
Gallery Pelaires - Palma de Mallorca, Spain
Gema Llamazares - Gijon, Spain
L21 Gallery - Palma de Mallorca, Spain
Mark Hachem - Paris, France
Max Estrella - Madrid, Spain
Michel Mejuto - Bilbao, Spain
Narrative Projects - London, United Kingdom
Odalys Madrid - Spain Caracas, Venezuela
Operate Scelte - Turin, Italy
Red Penguin - San Pedro de Alcantara, Spain
Rodrigo Juarranz - Aranda de Duero, Spain
Rosa Santos - Valencia, Spain
Saro León - Las Palmas de Gran Canaria, Spain
September Espai D'Art - Valencia, Spain
STOA Gallery - Estepona, Spain
Twin Gallery - Madrid, Spain
Yusto / Giner - Marbella, Spain