Café Lehmitz in pictures, a vivid experience
Jun 20, 2017
exhibitions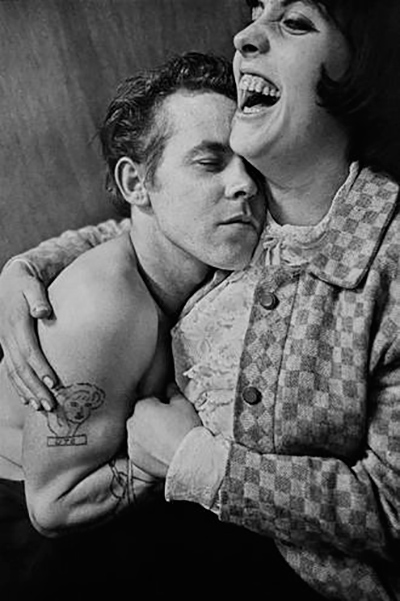 Anders Petersen. Café Lehmitz. 1967-1970

In this occasion, PhotoEspaña 2017 has given `carte blanche´ to the renowned photographer Alberto García-Alix to design an exhibition with his influential artists, in order to commemorate the 20th anniversary of the Festival. These selected artists will show their works in Círculo de Bellas Artes, Museum of Romanticism and CentroCentro Cibeles. They are Antonie d'Agata, Pierre Molinier, Paulo Nozolino, Teresa Margolles, Karlheinz Weinberger y Anders Petersen.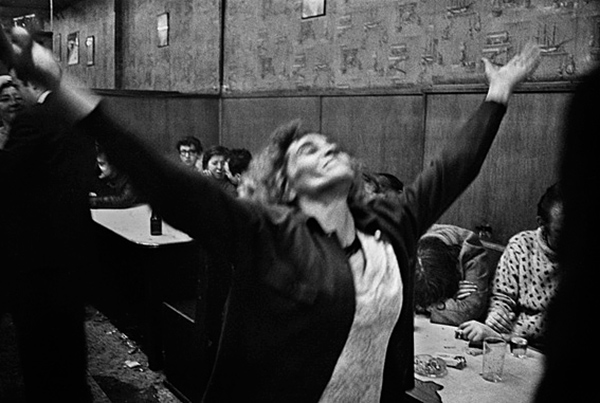 Anders Petersen. Café Lehmitz. 1967-1970

Anders Petersen (Stockholm, 1944) approached to art through painting and writing, and after meeting Christer Ströholm he started with photography. He studied in several art schools in Stockholm and collaborated as a photographer in numerous swedish publications. He worked as a teacher at the Cinema and Photography University of Gothemburg, Sweden. Petersen has received numerous grants and rewards since the seventies, and regularly organises workshops and exhibitions throughout Europe, Asia and in the USA. In 1978, he published `Café Lehmitz´ in Germany. With this book he reached international recognition and the information that it presents is enhanced by the photographs in the current exhibition.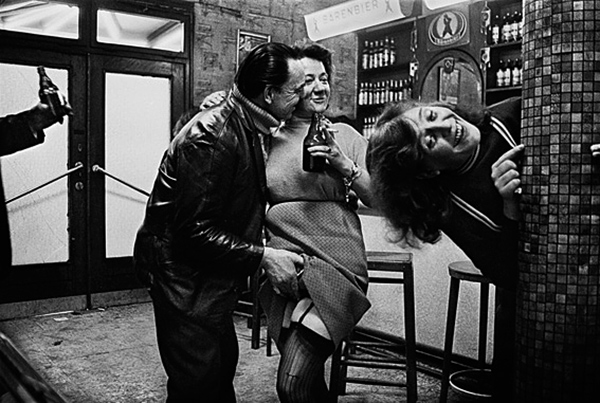 Anders Petersen. Café Lehmitz. 1967-1970
Anders Petersen´s photographs describe in a very human and familiar way the life of Café Lehmitz, a bar that the artist found in Hamburg's Red Light District. This local was the meeting point of prostitutes, transvestites, drug addicts and indigents. There, they developed their life stories and relationships, in which the artist took part during three years. He developed his project between 1967 and 1970 and when it was finished was exhibited for the first time on the same bar. This project was considered a key element in european urban photography.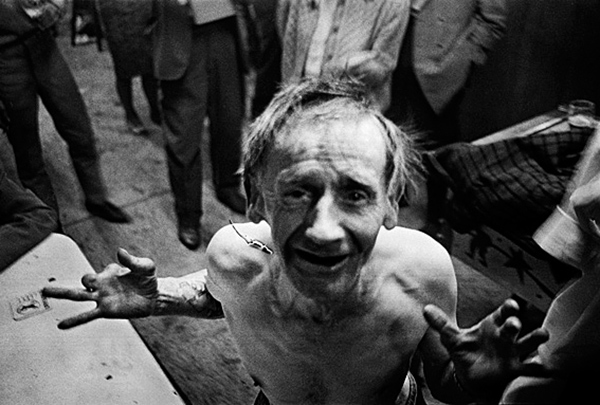 Anders Petersen. Café Lehmitz. 1967-1970

CentroCentro offers the visitor the chance of becoming part of Café Lehmitz´s extraordinary world, living a night with its extravagant protagonists throughout the exhibition. It can be visited on the fifth floor until September 17th.