Kerry James Marshall exhibition in Reina Sofía Museum and Tàpies Foundation.
Jul 24, 2014
art madrid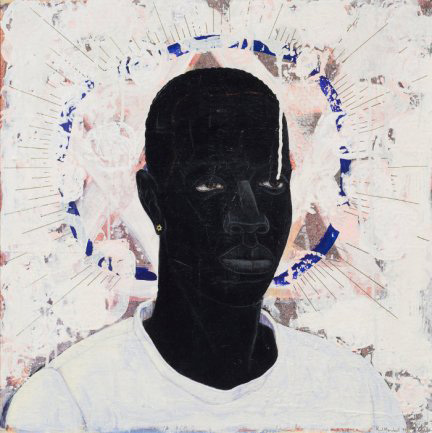 What defines a race? What defines black race? What themes shapes African American culture? The exhibition "Kerry James: painting and other things" addresses these issues through art and from a variety of perspectives that focus on socio-political, anthropological and cultural issues related to black identity, the blackness.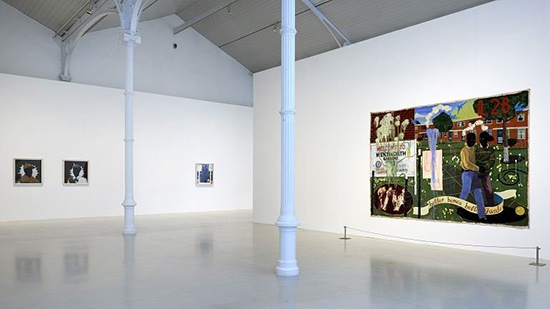 Kerry James Marshall (Birmingham, Alabama, 1955) portrays the African American culture and also forces us to review Western aesthetics through painting, photography, video and installation in the first solo retrospective in Europe. It comes to Spain thanks to the Antoni Tàpies Foundation in Barcelona and Reina Sofia Museum in Madrid.
The artist, with his art works, remarks "the absence of the black subject in the Western iconographic canon, and reflects on the invisibility of marginalized groups in artistic representations".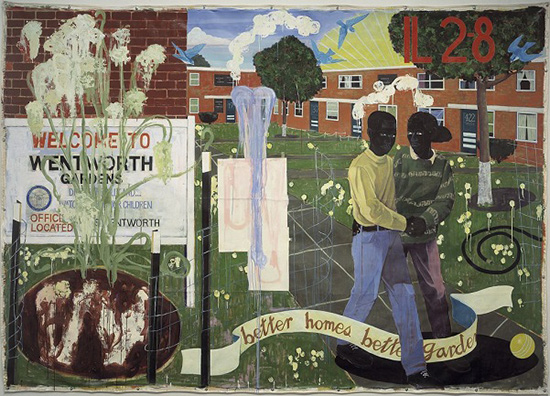 And to fill this gap in the collective imagination, Kerry James Marshall uses painting as a reflection to reinforce an idea: "One can not be born in Birmingham, Alabama, in 1955 and raised in South Los Angeles, near the headquarters of the Black Panthers Party, and not assume some kind of social responsibility".
Because the artist lived firsthand - participant spectator - social and civil unrest of the turbulent 60's and 70's of the last century, black identity is the spine of his work, such as gender, such as race and as citizen. Marshall himself explained to the Reina Sofia Museum that "The world I see is filtered through a lens of black culture".
The presence-absence of black culture in society is reflected in his black silhouettes on dark background, very characteristics of his works, and in contrast to the naive and colorful explosion of his large-scale works with fabrics and prints of African tradition and pop scenes with a fully folk narrative.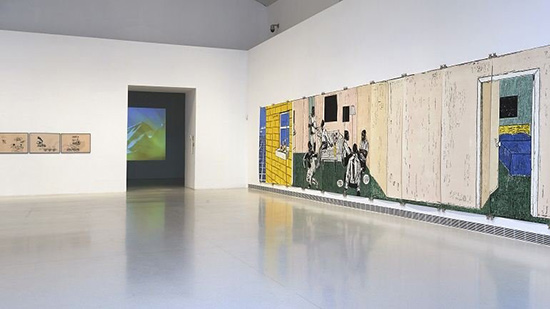 The exhibition co-organized by the Reina Sofía Museum (Madrid) and Antoni Tàpies Foundation (Barcelona), also has two different lines, while in Barcelona we find the latest works of the creator either paintings or photography, video and installation; in Madrid it is the bulk of his earlier pictorial production before the year 2000.
Kerry James Marshall constructs the black identity, the blackness, across the mirror of the dominant reality and he ask us which side we found ourselves.
"Kerry James Marshall. Painting and other things". From June 11 to October 26, 2014. Fundació Antoni Tàpies, Barcelona and Centro de Arte Reina Sofia National Museum, Madrid.