Frieze London 13th edition
Oct 16, 2015
Breaking News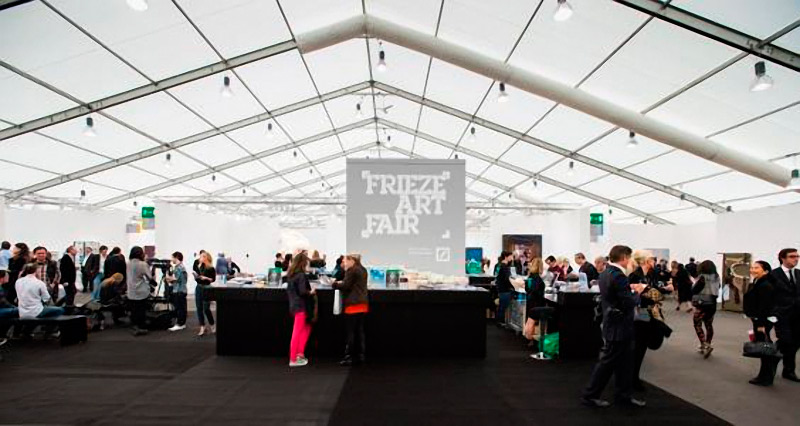 It is the largest and most spectacular art fair in Britain and this year offers real bargains, works by emerging artists from 1,000 pounds, a novelty at the fair which usual prices are not less than 20,000 pounds.
"Unrivaled in quality, variety and depth," as they say in their press presentation, Frieze shows its strength and expertise in contemporary art with the work of a team led by some of the most important curators on the international scene: Nicola Lees (Commissioner of the 31th Biennial of Graphic Arts, Ljubljana), Clare Lilley (Director of the Yorkshire Sculpture Park Programme) and Gregor Muir (Executive Director of ICA, London) who run the various programs and sections of the fair.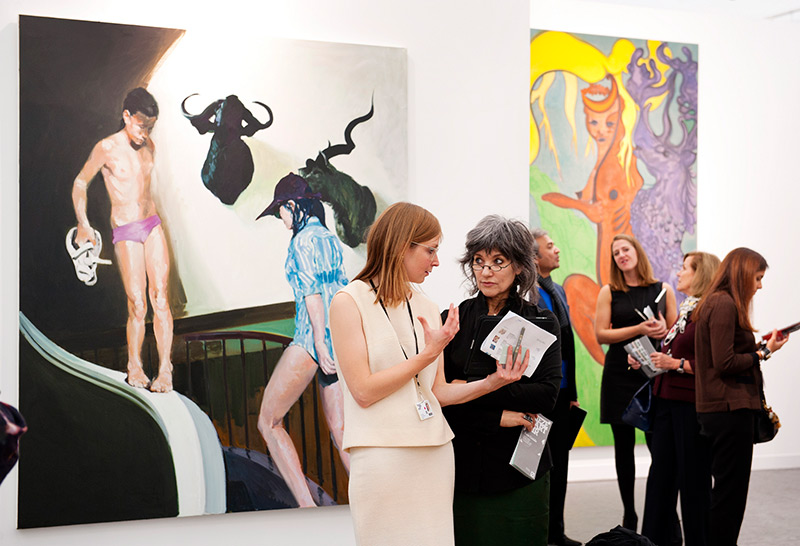 In this thirteenth edition FRIEZE it has 164 galleries from 27 countries that present the work of some of the most important contemporary artists of today. The mythical giant tent in Regent's Park hopes to give art and emotions to 60,000 visitors, collectors, critics, curators and art lovers that usually comes to this event. The pressure for curators and galleries is great, to stand out in Frieze is an arduous task.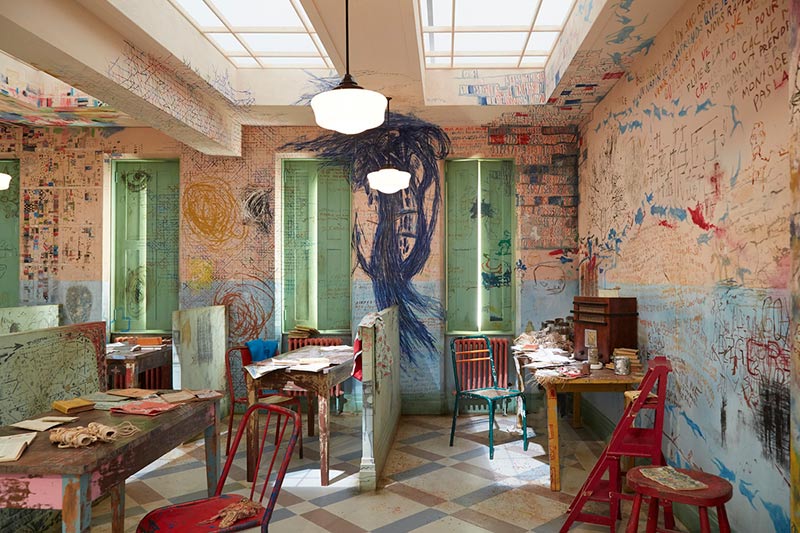 Therefore there are bright proposals as the booth that reproduces the environment of a psychiatric hospital inspired in Jean Dubuffet ... or definitive sculptures as Ai Weiwei's "Iron Root" of the Lisson Gallery with secret price.
"There is much noise around Frieze so the curators try to do something that excites us and excites the artist hoping that it can attract to the audience," says the head of the gallery Hauser & Wirth. "It's not only to bring works or to work with a young fashion artist. You have to be smart and do a good job on your booth, knowing you have little ability to attract attention for the amount on offer there. We try to make a difference, raise the bar a little, "he adds.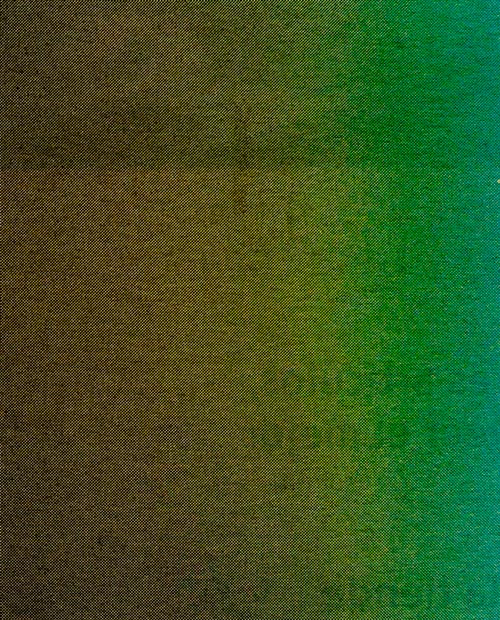 Obra de Ignasi Aballí para Elba Benítez en FRIEZE LONDON 2015.
Participant galleries:

303 Gallery, New York
Galería Juana de Aizpuru, Madrid
The Approach, London
Laura Bartlett Gallery, London
Galería Elba Benítez, Madrid
Blum & Poe, Los Angeles
Marianne Boesky Gallery, New York
Tanya Bonakdar Gallery, New York
The Box, Los Angeles
The Breeder, Athens
Gavin Brown's enterprise, New York
Buchholz, Berlin
Cabinet, London
Campoli Presti, London
Canada, New York
Galerie Gisela Capitain, Cologne
Casas Riegner, Bogotá
Cheim & Read, New York
Sadie Coles HQ, London
Contemporary Fine Arts, Berlin
Pilar Corrias Gallery, London
Corvi-Mora, London
Galerie Chantal Crousel, Paris
Thomas Dane Gallery, London
Massimo De Carlo, Milan
dépendance, Brussels
Galerie Eigen + Art, Berlin
Foksal Gallery Foundation, Warsaw
Galeria Fortes Vilaça, São Paulo
Marc Foxx Gallery, Los Angeles
Carl Freedman Gallery, London
Stephen Friedman Gallery, London
Frith Street Gallery, London
Gagosian Gallery, London
Annet Gelink Gallery, Amsterdam
A Gentil Carioca, Rio de Janeiro
Goodman Gallery, Johannesburg
Marian Goodman Gallery, London
Greene Naftali, New York
greengrassi, London
Galerie Karin Guenther, Hamburg
Bruce Haines, Mayfair, London
Hauser & Wirth, London
Herald St, London
Galerie Max Hetzler, Berlin
Hollybush Gardens, London
Gallery Hyundai, Seoul
Ibid., London
Taka Ishii Gallery, Tokyo
Alison Jacques Gallery, London
Galerie Martin Janda, Vienna
Johnen Galerie, Berlin
Casey Kaplan, New York
Georg Kargl Fine Arts, Vienna
Anton Kern Gallery, New York
Galerie Peter Kilchmann, Zurich
Tina Kim Gallery, New York
König Gallery, Berlin
David Kordansky Gallery, Los Angeles
Andrew Kreps Gallery, New York
Galerie Krinzinger, Vienna
Kukje Gallery, Seoul
kurimanzutto, Mexico City
Simon Lee Gallery, London
Lehmann Maupin, New York
Galleria Lia Rumma, Milan
Lisson Gallery, London
Kate MacGarry, London
Mai 36 Galerie/Victor Gisler, Zurich
Maisterravalbuena, Madrid
Mary Mary, Glasgow
Galerie Greta Meert, Brussels
Mendes Wood DM, São Paulo
Galerie Kamel Mennour, Paris
Galerie Meyer Kainer, Vienna
Victoria Miro, London
Stuart Shave/Modern Art, London
The Modern Institute, Glasgow
MOT International, London
mother's tankstation, Dublin
Taro Nasu, Tokyo
Galerie Nordenhake, Berlin
Galleria Lorcan O'Neill, Rome
Office Baroque, Brussels
P.P.O.W, New York
Pace, London
Maureen Paley, London
Peres Projects, Berlin
Galerie Perrotin, Paris
Galeria Plan B, Berlin
Galerija Gregor Podnar, Berlin
Project 88, Mumbai
Rampa, Istanbul
Galleria Raucci/Santamaria, Naples
Almine Rech Gallery, London
Anthony Reynolds Gallery, London
Rodeo, London
Galerie Thaddaeus Ropac, Paris
Salon 94, New York
Esther Schipper, Berlin
Galerie Rüdiger Schöttle, Munich
Sfeir-Semler, Beirut
Shanghart Gallery, Shanghai
Sommer Contemporary Art, Tel Aviv
Sprüth Magers, Berlin
Standard (Oslo), Oslo
Stevenson, Cape Town
Galeria Luisa Strina, São Paulo
Supportico Lopez, Berlin
T293, Rome
Take Ninagawa, Tokyo
Timothy Taylor, London
The Third Line, Dubai
Vermelho, São Paulo
Vilma Gold, London
Vitamin Creative Space, Guangzhou
Michael Werner, New York
White Cube, London
Wien Lukatsch, Berlin
Wilkinson, London
Zeno X Gallery, Antwerp
David Zwirner, London
Focus Program
47 Canal, New York
Antenna Space, Shanghai
Bureau, New York
Callicoon Fine Arts, New York
Carlos/Ishikawa, London
Clearing, New York
Croy Nielsen, Berlin
Experimenter, Kolkata
Fonti, Naples
Freedman Fitzpatrick, Los Angeles
Freymond-Guth Fine Arts, Zurich
François Ghebaly Gallery, Los Angeles
Grey Noise, Dubai
Dan Gunn, Berlin
High Art, Paris
Hopkinson Mossman, Auckland
Jan Kaps, Cologne
Koppe Astner, Glasgow
Galerie Emanuel Layr, Vienna
Limoncello, London
Galeria Jaqueline Martins, São Paulo
Misako & Rosen, Tokyo
Múrias Centeno, Lisbon
Night Gallery, Los Angeles
Simon Preston Gallery, New York
Project Native Informant, London
Dawid Radziszewski, Warsaw
Jessica Silverman Gallery, San Francisco
Société, Berlin
Gregor Staiger, Zurich
Stereo, Warsaw
Simone Subal Gallery, New York
Sultana, Paris
The Sunday Painter, London
Rob Tufnell, London
Leo Xu Projects, Shanghai
Live Program (performances and live shows)
Arcadia Missa, London Amalia Ulman
Luhring Augustine, New York / Franco Noero, Turin Tunga
Meyer Riegger, Berlin Eva Ko?átková
Misako & Rosen, Tokyo Ken Kagami
Southard Reid, London Edward Thomasson & Lucy Beech
Kate Werble Gallery, New York Rancourt / Yatsuk