Great retrospective of Kandinsky in CentroCentro Cibeles
Oct 13, 2015
exhibitions
From October 20 to February 28 in CentroCentro Cibeles we can enjoy "Kandinsky. A Retrospective" a great exhibition dedicated to the Russian artist Vassily Kandinsky (1866-1944) that has been organized in collaboration with the Centre Pompidou in Paris and Arthemisia Group, organizer of roaming, and it is curated by Angela Lampe, Curator of Modern Art at the National Museum of Modern Art at the Pompidou Centre.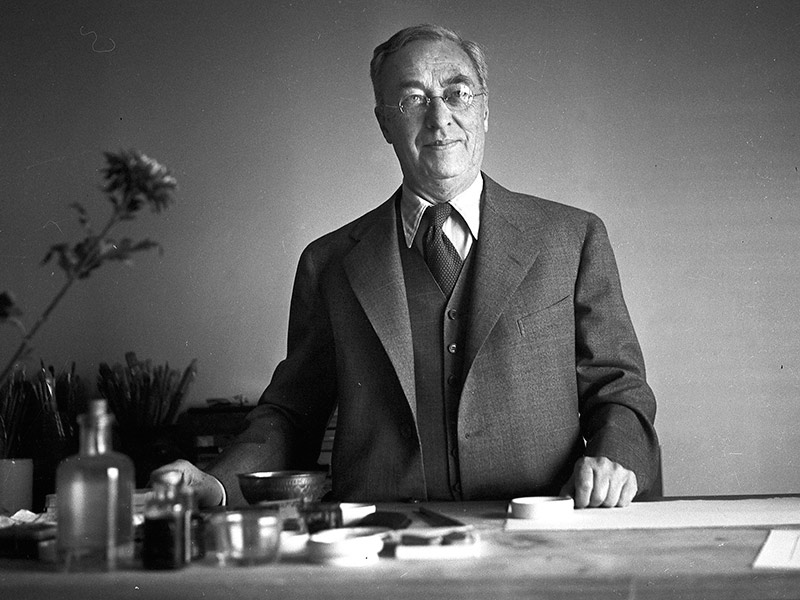 Organized into four major sections in chronological order: 1896-1914 Munich, Russia, from 1914 to 1921, Bauhaus, 1921-33 and Paris from 1933 to 1944, the exhibition covers the first figurations of the pioneer painter of abstract art and one of the most influential painters of all time, also their stays and experiences in Germany and Russia, his years at the Bauhaus, his research on line and color, abstraction and his last years in France.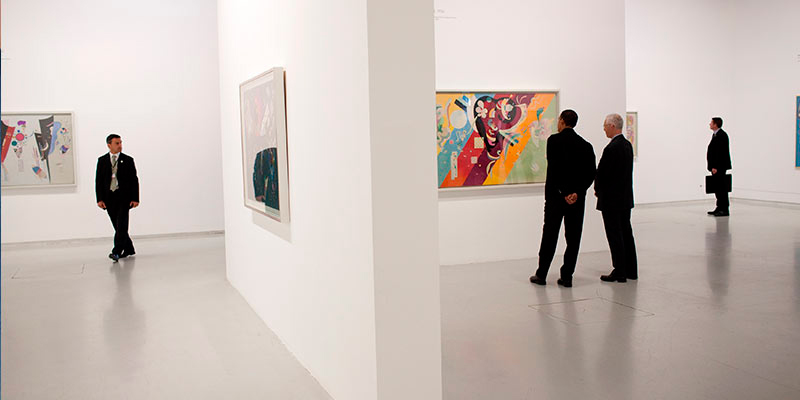 The works belong to the personal collection of Vassily Kandinsky which was donated by his widow, Nina Kandinsky, to the Pompidou Center and is a live collection that continues to grow. In 1937 and 1939, the National Museum of Modern Art acquired two early works of the artist, still alive at that time. After an initial gift in 1966, the Centre Pompidou received in 1976 the donation of fifteen paintings and fifteen watercolors from painter's widow. Four years later, in 1980, the museum received all the paintings and the material that was in the painter's studio in Neuilly (drawings, watercolors, prints and files), forming the largest part of his legacy. Since 1988, the Kandinsky Society is in charge of enhancing and ensuring the integrity of the artist's work. The collection now has over 100 paintings, 900 drawings and nearly 500 etchings.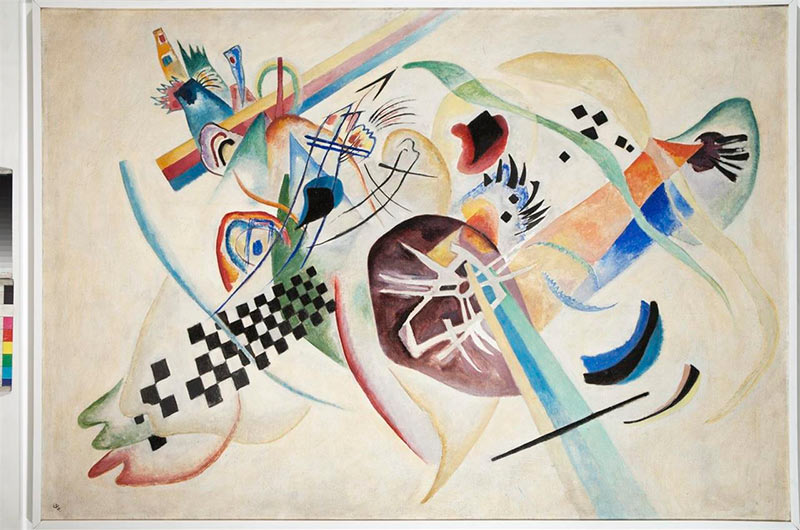 Among the 100 pieces on display in CentroCentro there are fundamental works as Alte Stadt II / Old Town, 1902; Lied / Song, 1906; Improvisation III (1909); Im Grau / En Grey (1919); Rot-Blau-Gelb / Yellow, Red and Blue (1925), and Bleu Ciel / Sky Blue (1940).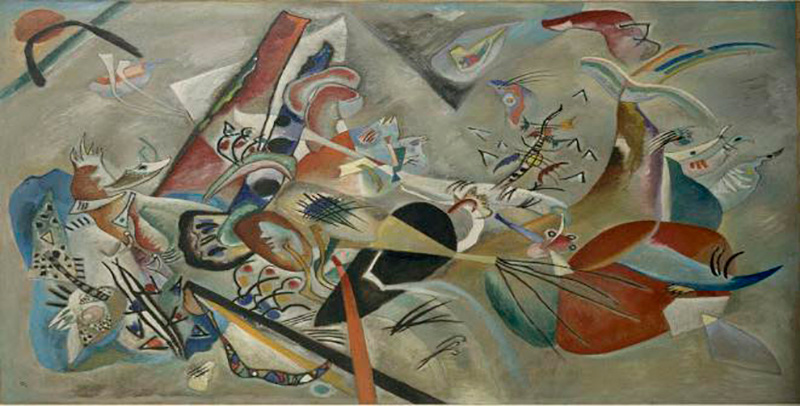 This traveling exhibition has passed through the Palazzo Reale in Milan, where more than 200,000 people visited it before traveling to Milwaukee and Nashville, United States.

During the exhibition, there will be free tours with groups of primary and secondary schools. Workshops will also be conducted. These guided tours, conducted by staff CentroCentro, are free, but it is necessary to purchase a ticket to enter the exhibition.