Lewis Baltz work can be seen in Madrid in the MAPFRE Foundation, in the Bárbara de Braganza showroom.
Apr 11, 2017
exhibitions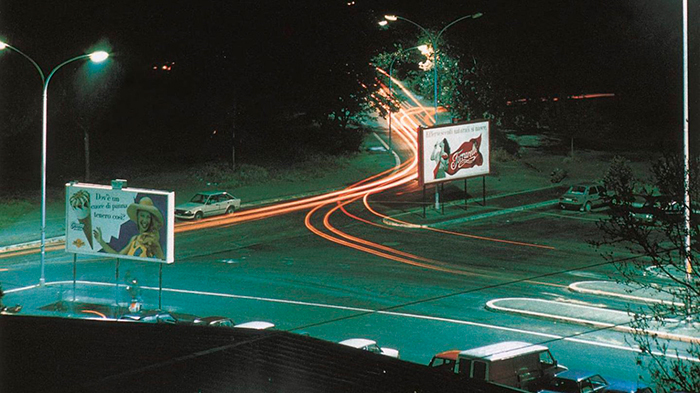 Lewis Baltz: "Piazza Pugliese"
Lewis Baltz (Newport Beach, California, 1945-Paris, 2014) was an American photographer who was first made known by the movement New topographics along with other well-known names like Robert Adams, Bern and Hilla Becher or Nicholas Nixon. Recognized as one of the most important photographers of the 20th century, he was able to impose his idea of "landscape" away from the idealized canons in which other artists worked. He used as a medium of expression the cultural line of the 60s and 70s. He was a contemporary artist to the events that surrounded him.
"Newport Beach" © Lewis Baltz
Baltz began his artistic career at the young age of 12 years old. After absorbing all the knowledge of its mentor, William Current, it took its own way capturing the consequences of the landscape of the American ideals. The exhibition, presented as an anthology of the artist, brings together a vision of his entire career. The new media era and the events surrounding him were his source of inspiration. The binomial between historical fact and simulated make the loss of access to reality is reflected in works like "Rule without exception". As noted by the curator of the exhibition "Lewis Baltz was able to create his own language, to make us see the urban landscape as a busy place."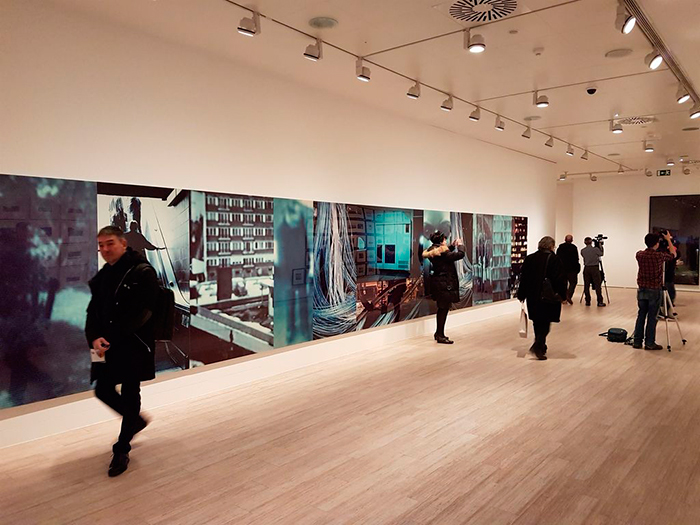 View of the exhibition Le, "Sala Bárbara de Braganza" © Cortesía Fundación Mapfre
The exhibition has more than 400 photographs and is organized chronologically, posing a dialogue between the first and last work of the photographer. The retrospective includes, in addition to his first series in black and white (made in the 60s and 70s), his work in color, with works such as "Ronde de Nuit", "The Deaths in Newport" or "Venezia Marguera". The exhibition can be visited until June 4, and is curated by Urs Stahel.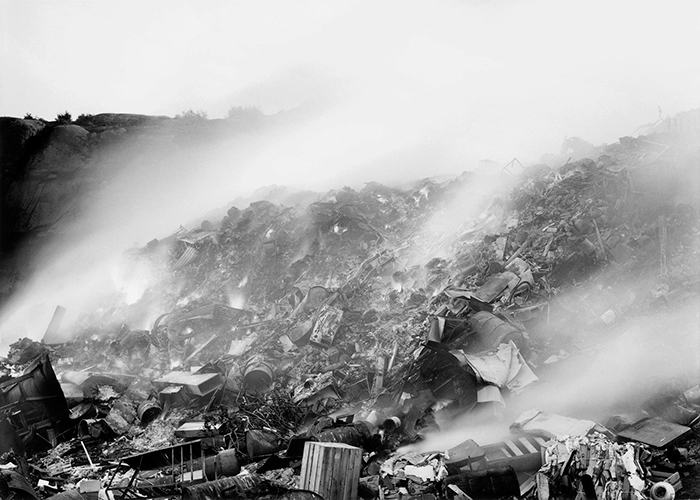 Lewis Baltz, "Continuous Fire Polar Circle no.1", of the series "Continuous Fire Polar Circle", 1986. © The Lewis Baltz Trust, 1992