Louise Bourgeois in Picasso\'s Malaga Museum
Jun 11, 2015
exhibitions
Louise Bourgeois (1911-2010) returned from hell like someone returning from a pleasure trip, full of ideas, motivated, rejuvenated ... "I've been to hell and I've come back... and let me tell you it was wonderful," is the title of a work by the artist dated in 1966, an embroidered handkerchief that talks about the balance and serves as a provocative title of the exhibition that has landed in the Picasso Museum in Malaga.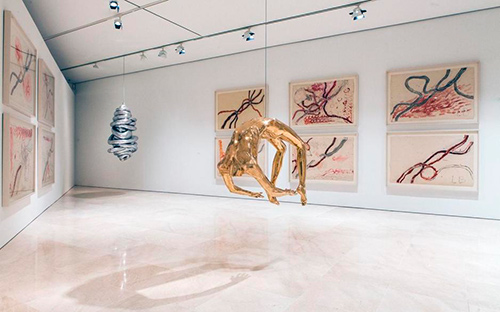 The exhibition, curated by Iris Müller-Westermann and organized by the Moderna Museet, covers seven decades of the career (and life) of the Franco-American artist through 101 works created between 1940 and 2009, one third of which have never been exposed before. The exhibition is arranged in thematic sections, following the symbolic and evocative Bourgeois's style with names like The Fugitive, Soledad, Trauma, Fragility, Relationships, Giving and receiving and Balance... Concepts that also highlight how deep and complicated their work was, always crossed by psychological states, emotions, sexuality, memory, human relations and identity.
"Louise Bourgeois never differentiated between art and life," said at the press presentation Jerry Gorovoy, president of The Easton Foundation, an institution that manages the legacy of the artist ... For Bourgeois, art "was a healing art."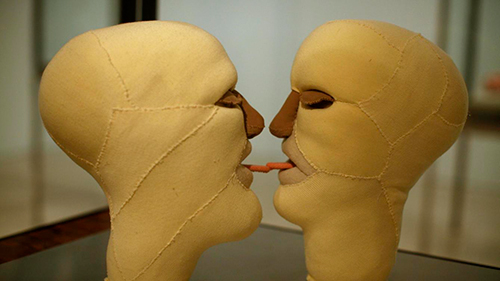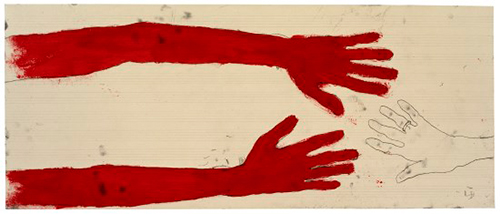 Louise Bourgeois was born into a wealthy and educated family dedicated to the restoration of antique tapestries that moved to the US in the late 30s, where Louise developed her career as part of the American Abstract Artists Group.
Her work encompasses virtually all artistic disciplines, with sculpture as her favorite language: "The sculpture is the body, my body is sculpture," Bourgeois defended. In Malaga you can enjoy from her first wooden pieces from the 40s to her representations of the human body with fabric and metal. They are her big Spiders (... spider, mother, protective, weaver and patient ...) which will make it world famous. The critical acclaim and the market arrived late, she had already 71 years old, with the retrospective dedicated the MoMA in 1982, and Louise Bourgeois was recorded in the History of Art as the most important female artist of our time. It was the second woman who exhibited at MoMA, after Georgia O'Keeffe.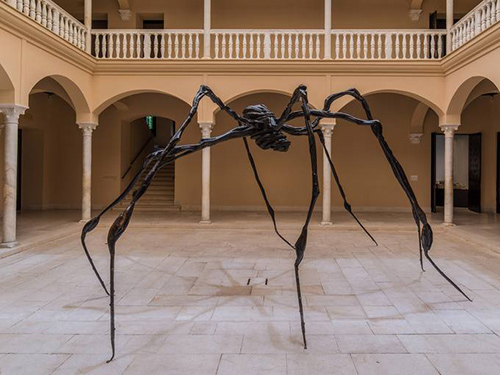 The Picasso Museum also shows the most intimate side of the artist, Louise Bourgeois: Photo Album, a room that traces the life of the artist in photographs and complete with the documentary `Louise Bourgeois: No Trespassing' of Nigel Finch for the BBC Channel.