Marketing para empresas del sector del arte
Sep 2, 2015
calendar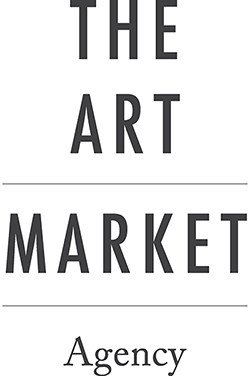 Seminario Marketing para empresas del sector del arte
MADRID – 10 de Septiembre de 2015
de 09 a 14 horas
A las 11.00 habrá coffee break y networking

Lugar: Jardines de Sabatini(Apartamentos)
9.00 · Start me up Coffee PROGRAMA
9.20 · Apertura por The Art Market – Agency
Bloque 1: Estado del Arte Online y herramientas para adaptarse a él.
9.30 · "El Arte online en números"
por Andrew Mitchell del Fine Art Team de Hiscox
Andrew Mitchell se unió al Art and Private Client Team de Hiscox en 2010. Antes de unirse a Hiscox, Andrew trabajó para un banco de inversión internacional en moneda extranjera después de graduarse en el Mansfield College de Oxford. En diciembre 2013 Andrew fue nombrado Asegurador del Fine Art team.
10.00 · "Mejorar rendimiento y ventas: programas de gestión y páginas web"
por Josep Maria Vidaña de Label Grup
Fundador y CEO de LabelGrup, empresa creada en el año 1985 con el objetivo de dar cobertura a las distintas necesidades en tecnologías de la información a pequeñas y medianas empresas. LabelGrup integra todas esas capacidades en una plataforma diseñada para dar respuesta a las necesidades emergentes en el ámbito de la computación en la nube (Cloud Computing).
10.30 · Networking Coffee gracias a "Tendencias del Mercado del Arte"
Bloque 2: Marketing web y promoción internacional de catálogos
11.00 · "Entendiendo el SEO y el Pay Per Click"
por Abrahám Villar, Consultor de marketing online
Abrahám Villar es consultor de marketing online con especialidad en posicionamiento en buscadores SEO/SEM, analítica web y estrategia en redes sociales. Tiene certificaciones de Google Adwords Search & Display Certified Google Analytics Individual Qualification.
11.30 · "Conoce a tus competidores y sus armas online"
por The Art Market Agency
The Art Market Agency es la primera agencia de marketing especializada en empresas del sector arte. Ofrece servicios de comercialización internacional para mejorar la recepción de ofertas para sus lotes desde mercados internacionales, a través de la implantación de pujas "real time", la promoción de catálogos en plataformas globales y el desarrollo de auditorías de negocio y de estrategias web.
Bloque 3: Presente y futuro del Arte Online
12.00 · "Promociona tu catálogo en plataformas internacionales"
por Juan A. Rodríguez
Head of Sales Spain Barnebys.com y fundador de The Art Market – Agency
Más de 10 años de experiencia en marketing digital en los sectores de Turismo y Arte, a finales de 2014 creó The Art Market – Agency para ayudar a las empresas del sector arte a posicionarse en el sector del #arte #online. En 2015 fue elegido por Barnebys.com para dirigir las ventas del primer buscador de subastas del mundo.
12.30 · "Del catálogo y la nota de prensa a la web y las redes sociales"
por Angélica Millán, Enrique del Río y Bárbara Vidal
Procedente del mundo de la museología, Angélica Millán es una apasionada del arte, experta en su versión contemporánea e interesada en las nuevas manifestaciones artísticas. Conocedora de la escena artística contemporánea y del mercado del arte, estudia los beneficios de la web 2.0 y las nuevas tecnologías.
Enrique del Río es Historiador del arte y MBA Entrepreneurship por la UCM. Fundador y CEO de WeCollect Club. Cofundador de hoyesarte.com, primer diario de arte en español y consultor en diferentes proyectos online. Antes fue fotógrafo publicitario para agencias como McCann-Erickson y Young & Rubicam.
Bárbara Vidal es socióloga y periodista cultural. Diplomada en Curaduría de Arte y Directora de comunicación de ArtMadrid Feria de Arte Contemporáneo. Gestora cultural y comisaria independiente, cofundadora del colectivo ElPezGlobo/Industria Cultural para la promoción de artistas contemporáneos.
14.00 · Visita opcional al museo de coches de Jardines Sabatini