Open Studio is looking for you to its next edition
Oct 31, 2017
calendar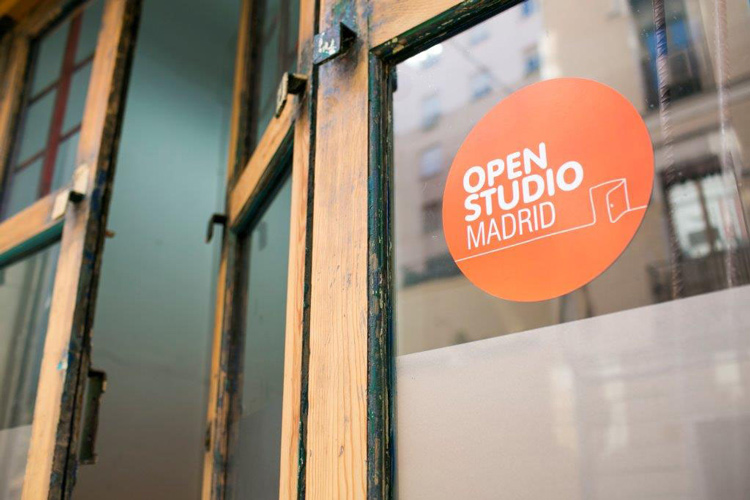 Open Studio is an initiative of the non-lucrative association Open Mind Arte y Cultura that was born in 2012. The purpose of this collective is to contribute to the promotion of contemporary artists through the organisation of activities and residencies that allow them to enlarge their horizons, get experience, foster the exchange of ideas and, especially, strengthen their professionalisation.
Since it was launched, the association has involved more than 140 artists, and it has maintained a permanent activity throughout the whole year, though one of the strongest proposals is the program of residencies, in which artists from the capital host young creators selected after a call for projects.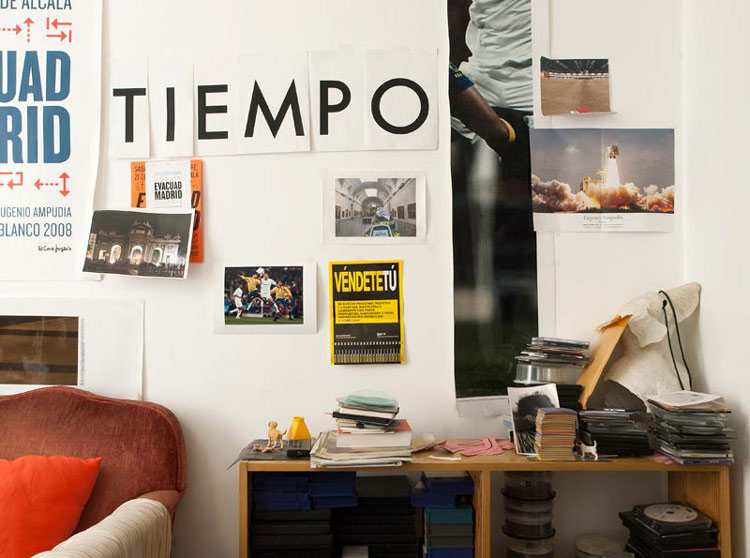 Studio of Eugenio Ampudia. Photo by ®María Platero
One of the main goals of this initiative is to help other know art as a creative process, and not just contributing to its dissemination once the artworks are already finished. Therefore, each year they organise tours to visit the studios of artists spread around the corners of the city, to know the processes of production and go deeper into those intimate spaces of creation that convey so many details about the authors and their works.

Open Studio keeps until the 9th of November its call for projects to its next edition in 2018, that will take place from the 17th to the 20th of February. The call is open to the participation of artists that has a studio available in the city, either as a holder or as a visiting artist, in any of the following specialities: painting, drawing, sculpture, installation, photography, video, performance, sound and new media. With the selected artists, a cycle of activities will be scheduled for February, in which the cornerstone is the visit to the studio with the participation of the artist.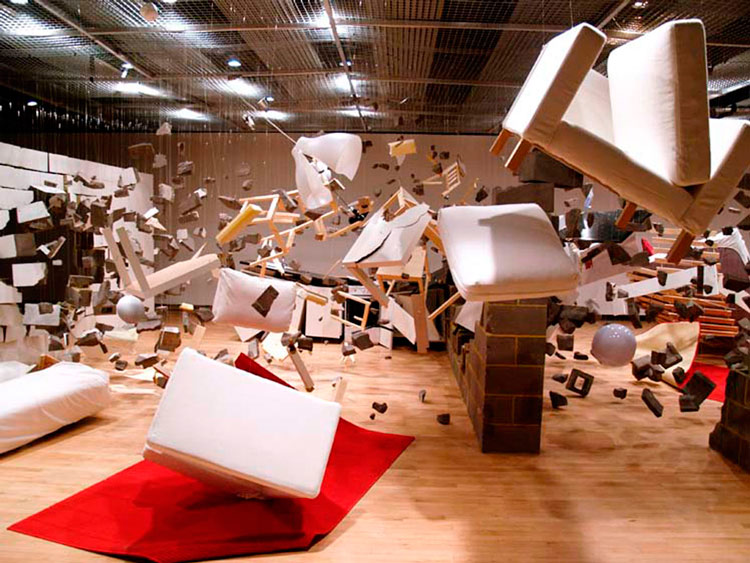 Los Carpinteros. Artwork created for the centre of art Carpintarias de São Lázaro, 2017.
or the 2018 residencies edition, the association counted on public funds to launch the "Education Program Comunidad de Madrid - Open Studio". It is a program of artistic residencies held throughout the month of February. In this edition, the host authors are Eugenio Ampudia and Los Carpinteros. The line of work for artists that want to apply to the Eugenio Ampudia's studio will focus on new technologies, whereas the ones applying to the Los Carpinteros' will be oriented to sculpture and artistic installation. The deadline is next 12th of November, ¡don't miss it!