GET OF YOURSELF: PILAR ALBARRACÍN
Dec 27, 2018
exhibitions
The corpse of a woman is lying on the pavement of some pedestrian street in Seville. Many people remain paralyzed with fear in front of the body, others go on their way avoiding to look at the throbbing horror that remains on the pavement. The same body, now surrounded by mannequins, is part of a lingerie shop window. And those who stop in front of the glass of the shop barely distinguish between the texture of skin and that of the plastic, between the color of a living body and that of inert matter.
These lines that seem to describe our reality, are part of the radical bet of Seville-born artist Pilar Albarracín, who through her performances, sculptures, paintings, photographs, fabrics and installations, she masterfully evokes the violence against women, and embodies perfectly the fight against the gender and flamenco representations, often contaminated with clichés and prejudices begotten and consolidated during Franco´s regimen, and which now continue defining the cultural hegemony in which we are both victims and executioners.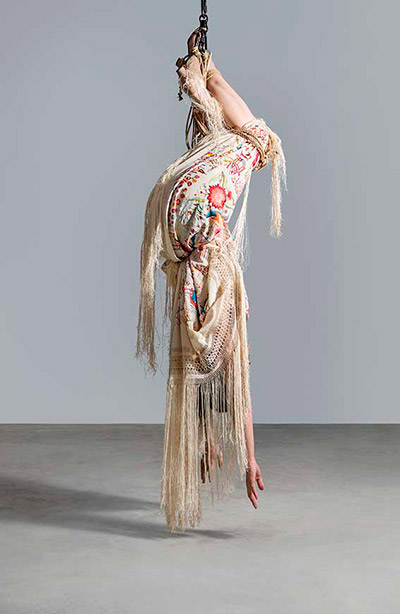 Abuse against women, overuse of her body and progressive trivialization, as well as the overall package of clichés and tags that represents female identity in a equivocal manner, these compose the main lines of Pilar Albarracín's work, an artist that understands art like an enunciation place in which social participation and criticism are possible; Albarracín illustrates it "con maña y desparpajo" (a local expression that means achieving something with great audacity and self-confidence) in each of her public-space performances, those in which the artist challenges the spectator through an unexpected factor disturbing and making the subject uncomfortable, taking him to the purest Catharsis, the same state that captures the author herself during the creative process.
A sort of Catharsis that reminds us of the Greek tragedies and the release experimented by Ancient Greece's audience when they attended the performance of their own conflicts embodied in another body. There is tragedy in the dead female corpses that compose S/T (Sangre en la calle) series (1992); there is also tragedy in the display windows that exhibit disguised women wearing silk and microfiber clothes along with plastic dolls whose slender bodies are really near toxic, works from the Escaparates (1993-1995) series. There was, and continues to be, tragedy in a woman's body.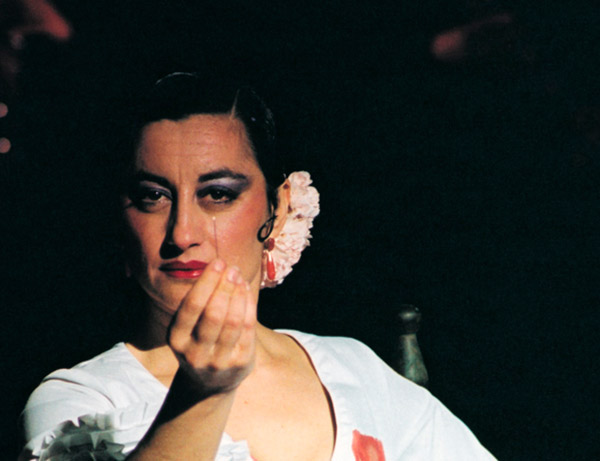 However, the Sevillian artist's work not only transpires tragic irony but also excess, lack of control, satire, mockery and madness –so characteristic of Dionysius, father of comedy– also play a leading role in her projects articulating an artistic imaginary replete with parodies and tragicomedies in which references to excess, pain, blood, bulls, wine, comedy, flamenco, female body and red color abound, the same red color that stains every scene and that which symbolizes the believe as such lo español (essentially "Spanish"), whose meaning we are still perverting.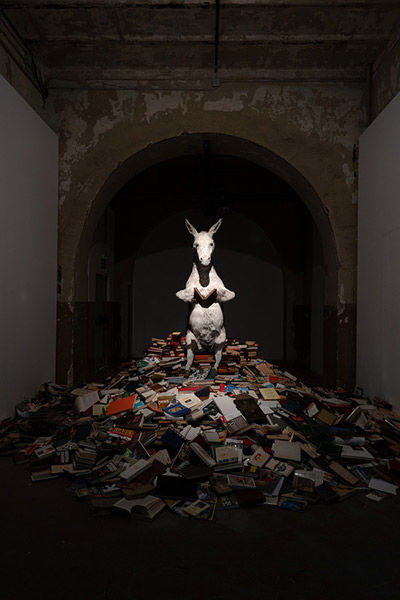 In the video-performance Lunares (2001) we can watch Albarracín dressed in white flamenco clothing that she gradually colors by stabbing with a pin various parts of her body creating red polka-dots; or Prohibido el Cante (2000), in which the artist is wearing a Sevillian dress and she is singing her lamentations, songs that grow in crescendo until they become orgasmic wailings, until she ruins her dress and tears her heart out throwing it to the "tablao flamenco" (flamenco stage). Thus, Albarracín's universe, which so well defines our present, strongly connects with the sacrifice tradition, very characteristic of the stark Baroque era, also passing through the critique of Spanish tradition developed by Goya, and just as through kitch poetics.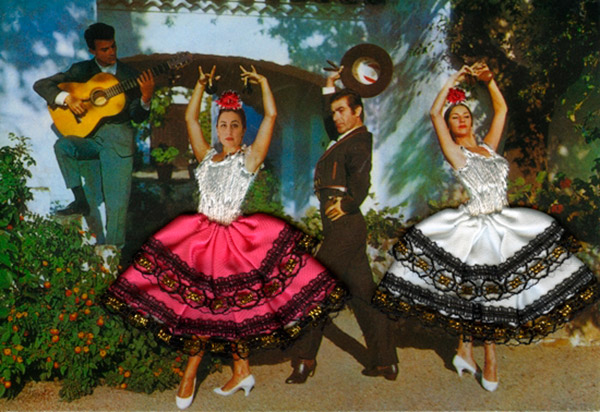 The exhibition Pilar Albarracín. Que me quiten lo bailao will be on view until January 27, 2019, in Tabacalera - Promoción del Arte.