Richard Hamilton exhibition in Museo Nacional Centro de Arte Reina Sofía
Jul 1, 2014
art madrid
More than 250 works produced between 1949 and 2011 make up the largest retrospective of Richard Hamilton in Spain. The holiday dates from June -27 to Oct 3, 2014, want to repeat the success of public gathered at Dalí's exhibition "Todas las sugestiones poéticas y todas las posibilidades plásticas" in 2013.

The selection of works proposes to the viewer a tour through 14 rooms that compacts an eclectic career in media and formats with a rich visual and formal diversity. The huge exhibition -250 art-works versus the previous exhibition in the Tate Modern in London with 160 pieces- gives to the visitor the feeling of seeing a legacy of strong conceptual heritage, more complex and deeper than the precedent "serialized Pop" and the use of social icons as mere homage to the consumer society.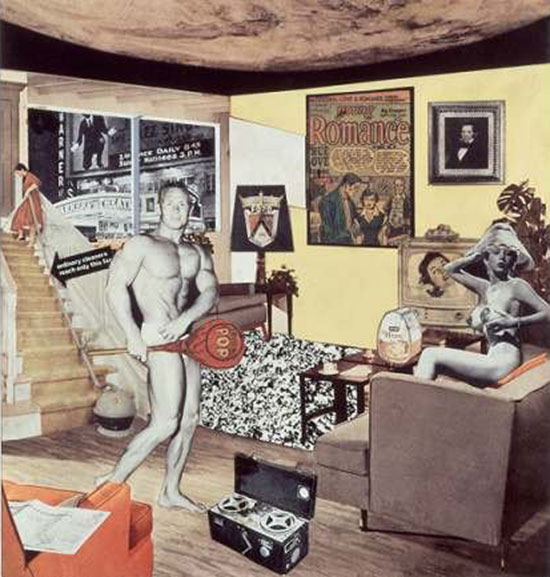 Richard Hamilton (London, 1922-2011) explored all artistic ways. The "father of pop", maybe because for not having specific training in the Fine Arts, he used technology as media, delved into design and revolutionized the printing techniques of the time. This feature, sometimes now extinct, freshness and change, leads us to believe that the retrospective is part of a collective of artists. To cap off his savoir-faire, Hamilton kept some distance with marketing their works, but not avoiding that some great collectors buy his works.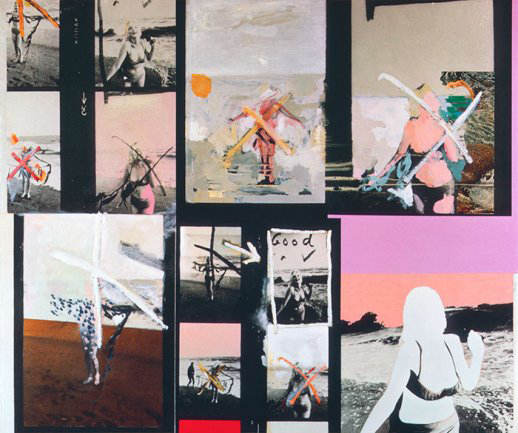 The Curator Vicente Todolí (Palmera, Valencia, 1958), who works with the american Paul Schimmel, is one of the big names of this exhibition and of the national art scene. He currently heads the HangarBicocca in Milan, but his resumé includes museums like the Reina Sofia, IVAM, Tate Modern in London among its many project. The american was chief curator at the Museum of Contemporary Art (MOCA) in Los Angeles and he is Consultant in Caixa Foundation and MACBA Barcelona Museum of Hauser and Wirth Gallery Zurich, London and New York. A luxury.
Richard Hamilton will be at the National Museum Reina Sofia, from 27 June to 13 October, 2014, and it is a show sponsored by the Abertis Foundation.