Swab, the seventh edition of Barcelona emerging and contemporary art fair
Oct 1, 2014
art madrid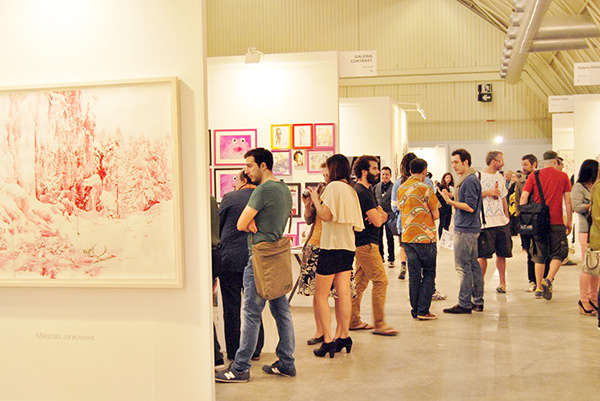 Swab, Barcelona Contemporary Art Fair, ??which celebrates its seventh edition, will feature more than 60 galleries from 20 different countries. The fair will be held at the Italian Pavilion of the Fair of Barcelona, from 2 to 5 October, with the work of 165 artists of various nationalities.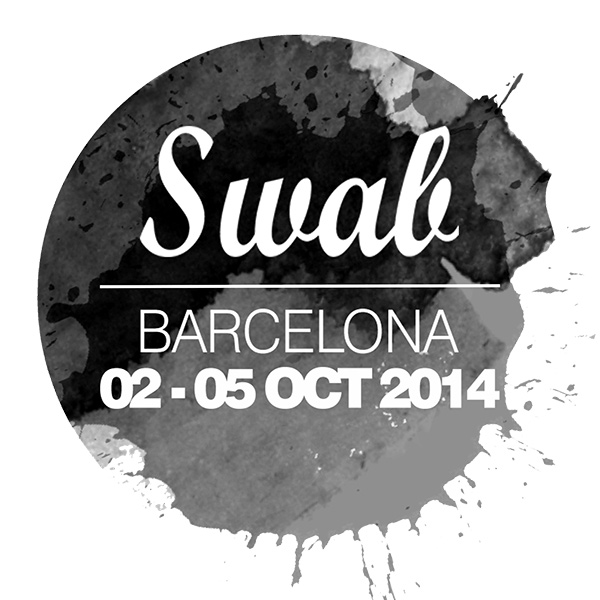 Swab Fair will be organized around seven different programs. A general program with the participation of 25 galleries (12 foreign), the Solo Program that will include projects that revolve around the concept of identity, origin or the Latin American cultural imprint. It is a program bicomisariado by Direlia Lazo and Carolina Ariza in which participate the Cuban artist Adrian Melis, Panamanian Jhafis Quintero, Venezuelan Luis Molina Pantin and Ana Alenso, Cuban Humberto Diaz, Chilean Alejandro Leonardt and Guatemalan artist Regina José galindo.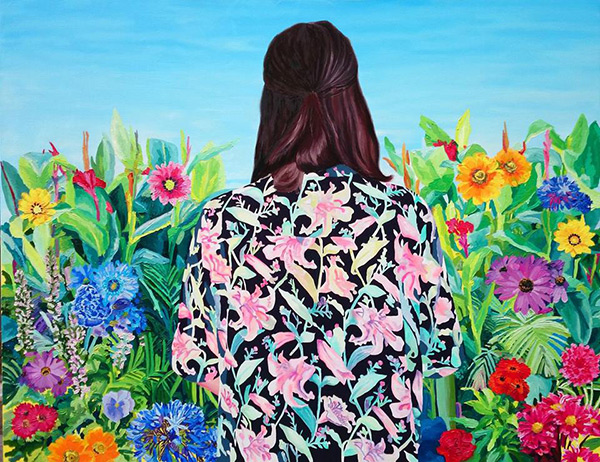 A new program, Too Hot to Handle, curated by Ethel Seno, will feature new projects American artists represented by galleries with a common theme: a mixture of pop-art sensibilities with social messages. The artists represented in this program (David LaChapelle, Manuel Ocampo, Olek and Victor Castillo), use photography, painting and crochet as working medium.
Positions of Drawing is a programm directed by Oscar Molina and Monica Alonso Alvarez Careaga and composed by 8 Spanish galleries presenting projects dedicated to contemporary drawing artists. The galleries participating are: Addaya, Centre of Contemporary Art (Alaro, Mallorca) with artist Andrew Senra, Angeles Baños Gallery (Badajoz) with Manuel Antonio Dominguez, Espacio Valverde (Madrid) with Elena Alonso, Fernando Pradilla (Madrid) with Juan Francisco Casas, Elizabeth Hurley (Málaga) with David Escalona, ??Kir Royal (Valencia) with José Luis Serzo, Liebre Galería (Madrid) with Guillermo Peñalver and Rafael Perez Hernando (Madrid) with Javier Calleja.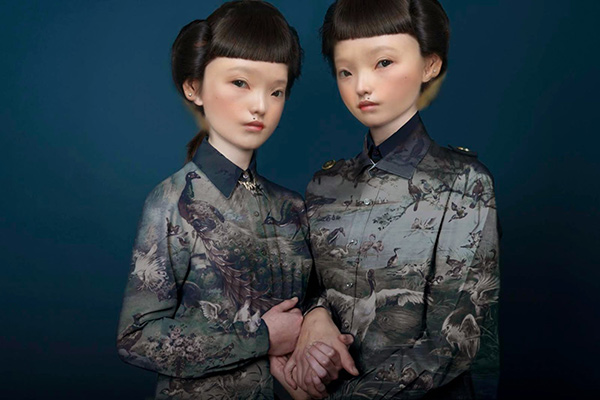 Swab also have two programs dedicated to Asian and American galleries. Asian participants: Pantocrator Gallery (Shanghai), Project illim (South Korea), Sun Art Gallery (Shanghai), JARB (Seoul) and Gallery 1000a (Gurgaon). American galleries: Black Square Gallery (Miami), Fever Gallery (Buenos Aires), SABINE + BQL Gallery (Bogota), Hall 4 (Buenos Aires), Perfect Gallery (Bahia Blanca), Rea, one day gallery (Buenos Aires) and Art Room 1101 (Miami).
Finally, MYFAY Programme will bring together 4 galleries with less than two years old who have never participated in fairs that represent artists born after 1970. It is a curated program by Zaida Trallero and Rosa Lleó. Within this program find alejandrogallery (Barcelona), Cyan Gallery (Barcelona), La Encantada Gallery (Barcelona) and Vanja Contemporary (Brighton).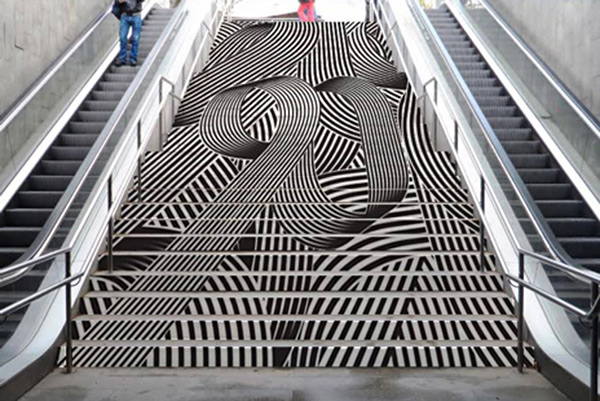 In addition, a full program of activities will be held during the fair: Fly to Swab, SWAB STAIRS, an initiative that emerged in 2011 in collaboration with Kognitif, TMB and Barcelona Inspira, and gives to design schools in Barcelona the opportunity of create some vinyl-adhesive that will be placed on the stairs to the subway stations of downtown Barcelona. Do you Know what the local art scene looks like the ?, is an acctivity curated by Martina Millà in collaboration with the Joan Miró Foundation to show a series of banners with the works of some young artists along the Paseo de Gracia, Swab Thinks: Ideas, words, Networks; organized by the Independent Studies Program (PEI) MACBA directed by Beatriz Preciado, presents on 3 and 4 October some lectures, debates and panel discussions about the direction of contemporary art. Finally, Swab Performance, a new activity within the show that revolves around the art of action and will be developed in different spots of the city.
Swab is the only Contemporary Art Fair founded by a collector, and this makes the fair more accessible to the general public. It is an exhibition that invites visitors to discover, enjoy and understand contemporary art in all its breadth.