Teresa Lanceta Middle Atlas tapestries in La Casa Encendida
Jun 30, 2016
exhibitions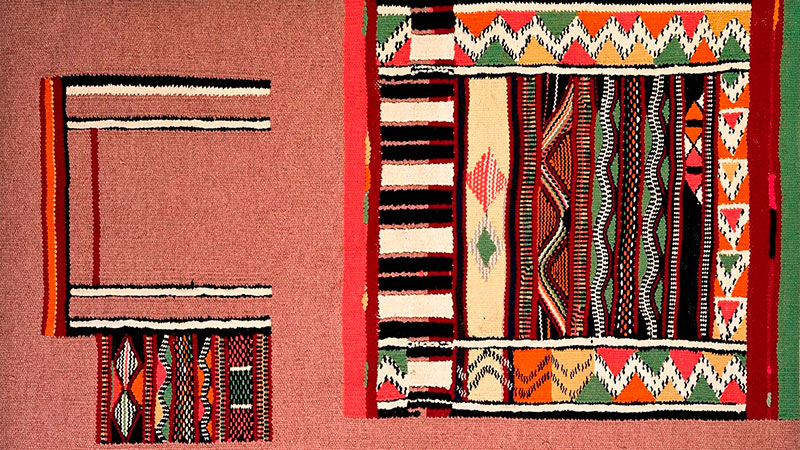 The artist Teresa Lanceta (Barcelona, ??1951) grew - artistically - surrounded by the avant garde and the conceptual art of the 70s and felt that, among so much individuality and depth, lacked some attachment to the land, some sort of orality, some skin... She started weaving as an investigation in this original code that connects groups around the world and of all time, while allowing a creative and formal freedom without limits, connected with the traditions, with ecology, with crafts and a "collective way to create, beyond personal genius "stresses the artist herself.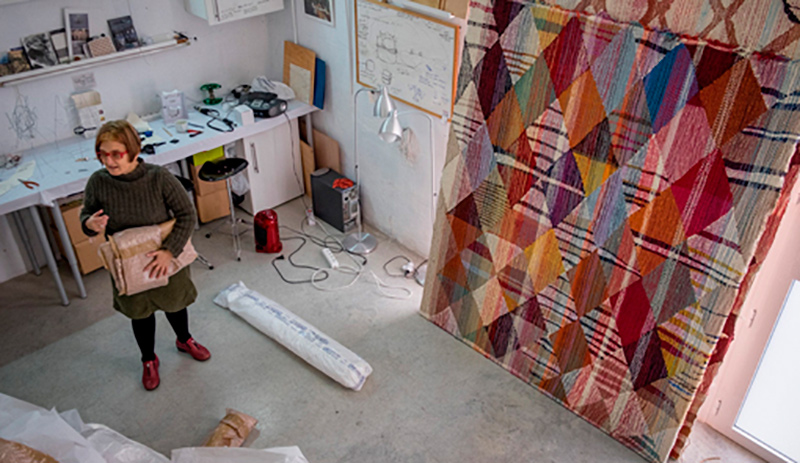 It was in 1995 when she discovered nomadic women weavers of the Middle Atlas. "I was shocked. There I saw an extraordinary, quite creative and vivid language. I had spent many years weaving ... and suddenly I found genuine partners, "said Lanceta. "I believe in the absolute universality of art and these people and these techniques give meaning to my conception of artistic creation and transmission capacity of language," she adds.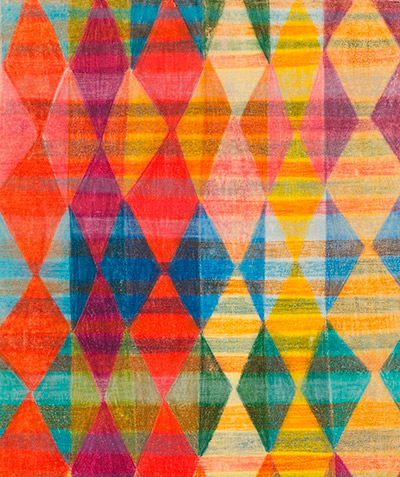 Thus It was born "Adiós al Rombo", the exhibition that we can enjoy until September 18 at La Casa Encendida of Madrid, a collection of rugs, pillows, blankets, coats, ... tissues that in their silence speak of ancestral tradition of gatherings of women narrating the history of their people. Her approach to tissue focuses on the formal elements in what each tissue is original and own, its repeating patterns, its code; while each tissue speaks about stories, lived experience... The tapestries, explained in the text by the curator Nuria Enguita, "transcend their decorative purpose or its symbolic function: they are part of a lifestyle and ancestral knowledge, and as display for their ornamental and artistic power. "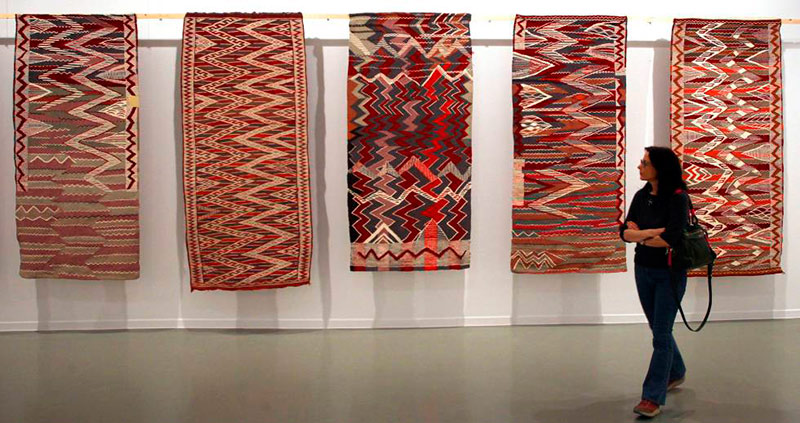 "Adiós al Rombo" collected works of her two previous exhibitions and includes tapestries, paintings, drawings, text and a series of videos made from interviews with women in the region or family migrants in Spain.