Virtual tour Art Madrid\'16
Apr 14, 2016
art madrid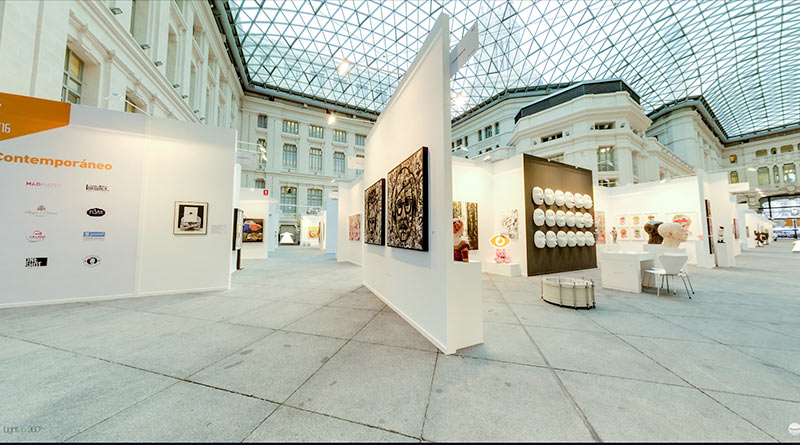 Have you ever noticed how beautiful is Crystal Gallery of CentroCentro Cibeles broad daylight? Did you stroll by Art Madrid'16 under the huge glass dome? Do you remember that painting that you liked so much and you could not share with your partner? Would you like to spend again five minutes enjoying that delicate photograph? Well, you can do so now thanks to our VIRTUAL VISIT 360!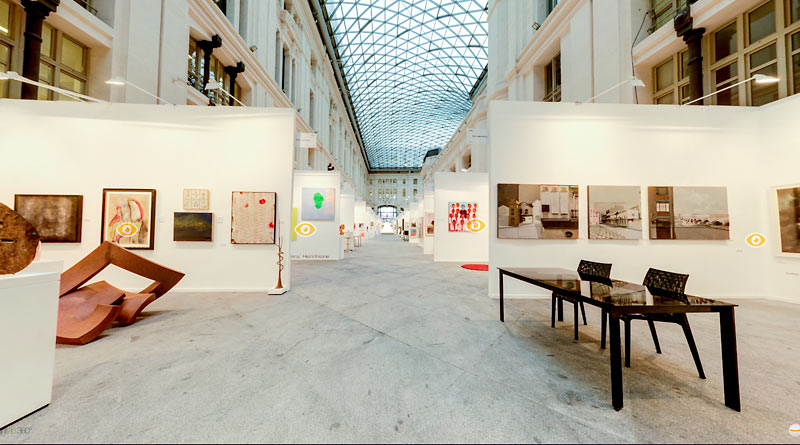 Thanks to Lightup 360 and the Panotour technology, we can show you great detail, with the best lights and the best colors, the Art Madrid experience. From hundreds of photographs taken at strategic points of the fair, we offer a very complete overview of our space and the possibility to access each of the participating galleries, get close to the works, admire the height of the glass dome and even get close to the lounge area to see its size and layout.
You can enjoy this virtual visit 360 ° in several ways. First, either by clicking on the plane (bottom right corner) or displaying the list of galleries (upper right corner), you can find a gallery and "enter" on it to enjoy from all perspectives of his artistic proposal.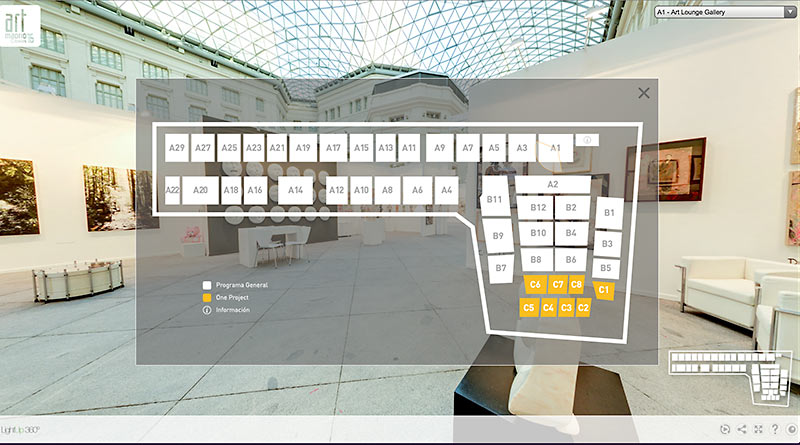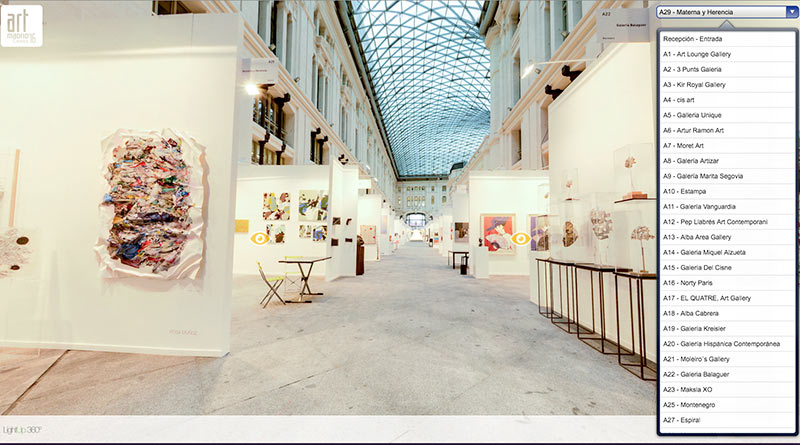 If you want to simply stroll through Art Madrid'16 notice the signs of the screen:

the ARROW allows you to go to the corridors and move back and forth by them, the symbol EYE It allows you access into the gallery. Finally, is the mouse that moves the view, so if you want to go right you must move the mouse to the right and the same in all directions.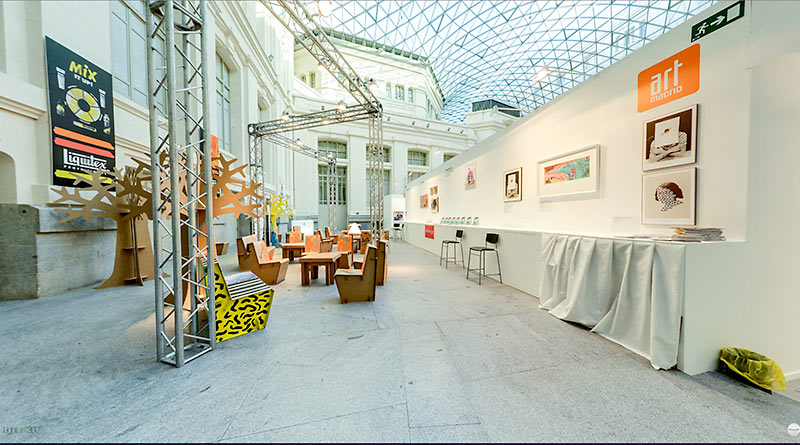 It is best to try ... And share !!