A NEW FORM OF EPHEMERAL ART
Oct 9, 2018
Breaking News
The recent case of the Banksy's painting that self-destructed after being auctioned at Sotheby's for 1.2 million euros brings to the floor the question of ephemeral art and the vocation with which some works are born. Indeed, it seems clear that this bombshell by the Bristol artist was one of his well-known stagings to reopen the debate on the art market and speculation in the sector. Few now believe that the scrupulous auction house had not subjected the piece to a careful analysis to detect that it had installed an electrical device operable remotely. Is this a mockery? Does this work lose its status as an art because it was conceived to make it disappear?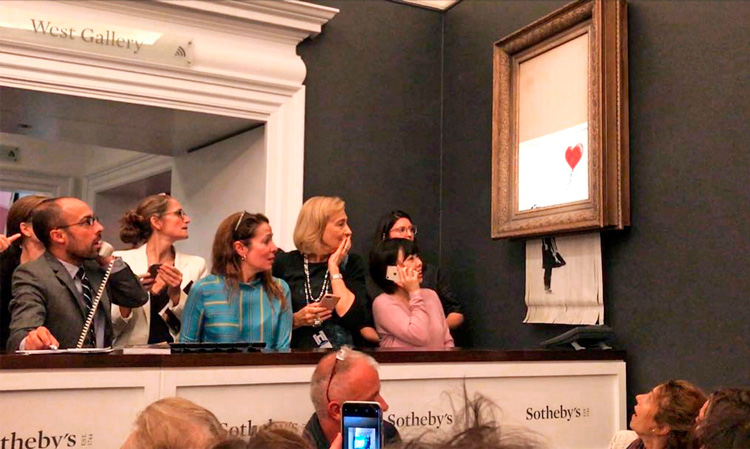 The "ephemeral art" as a term makes its appearance in the history of art in recent times to settle in the heat of the performative and installation movements of the second half of the XXth century. To reach this point it was necessary to overcome some deeply rooted ideas of the Western canon about authorship, the durability of the works, personal transcendence, social recognition and the individual's will to leave an imprint, a legacy, artistic in this case, that extended beyond the work itself. In this scheme of thought, the fancy of creating pieces born to last only a short period lacked meaning. However, the concept of the ephemeral was present in the collective ideology, as the very resource of the tempus fugit that so many aesthetic narratives and discourses have nurtured, although the qualitative leap of discourse to the creation of fleeting works rarely occurred.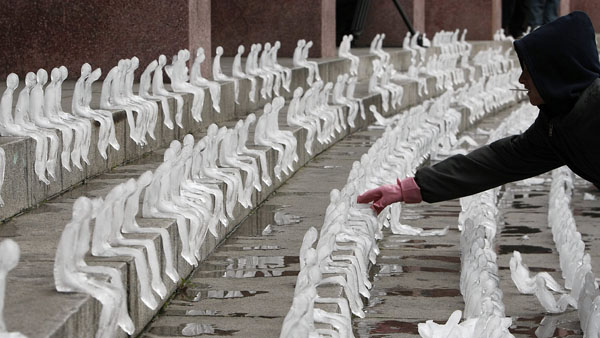 If these ideas channel into Western thought within the framework of philosophy, as a compendium of knowledge and wisdom, in the Eastern world it is a much more natural and widespread notion. With the focus on contemplation and the search for personal balance, the ephemeral manifestations, in the calligraphy of wet brushes on drying mud, in the sand gardens or water circuits, always changing, were momentary expressions that matched perfectly with the way of understanding life and with the "de-thing-making-ness" of manifestations. The important thing is not perpetuity, but the present moment of understanding.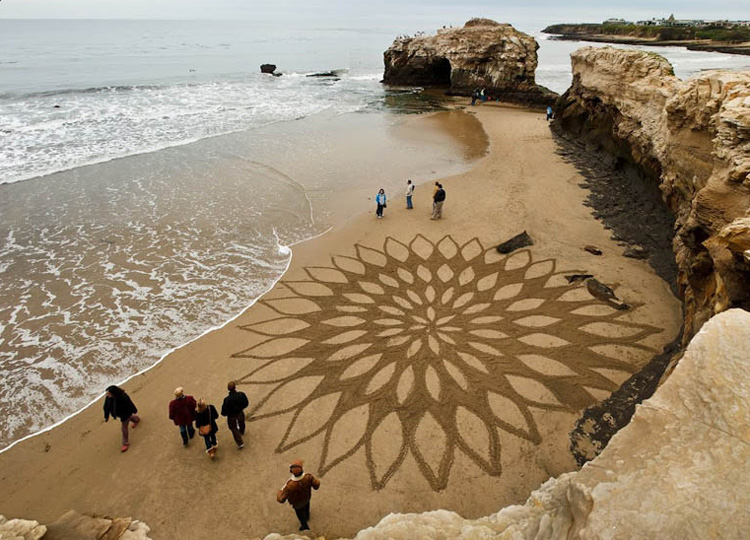 The ephemeral art seems to drink from both streams of thought and defines as an artistic creation of short duration in time. This way, the materialistic desire of the tangible thing is overcome to focus on the meaning of the message. With these works, in addition, other forms of expression are explored regardless of the established pattern, because that freedom of language does not fit within the preconceived or corseted formats. In the emergence of this movement, there is also a clear belligerent aspect, against the market system, against the imposed channels, against the old school, against the old painting, against the own boring art that does not criticise itself. Perhaps this was the covert motivation of this "show-staging" by Banksy.