ALL HEROES: LICHTENSTEIN IN THE CANAL FOUNDATION
Oct 2, 2018
calendar
The Canal Foundation opens an exhibition dedicated to the Lichtenstein posters on Thursday, October 4th. The designer facet of this artist has made him a global icon in the field of posters. In this showing, there will be a total of 76 pieces, many of them travelling to our country for the first time.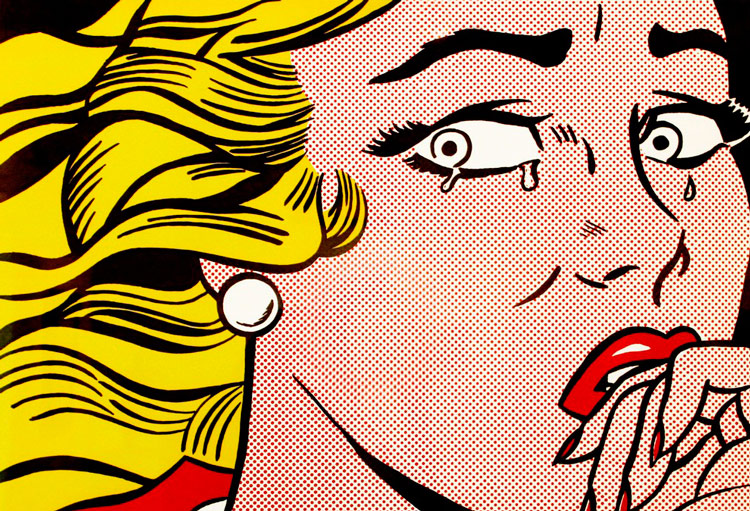 American Pop Art identifies with the work of three paradigmatic creators: Robert Indiana, Andy Warhol and Roy Lichtenstein, although each of them developed a unique and personal style that allows distinguishing their work within the pop movement. If Warhol opted to exploit the figure of the media-icons of the moment with techniques based on mass reproduction and copy-interventions, Lichtenstein focused on comics and the exploration of a likewise iconographic aesthetic, albeit starting with characters in vignettes. His plastic composition, closer to the printed images of newspapers and magazines, became a reference of this artistic style, based on the strong contrast of colours, the figures outlined on dotted backgrounds and the use of motifs connected with advertising and graphic novel.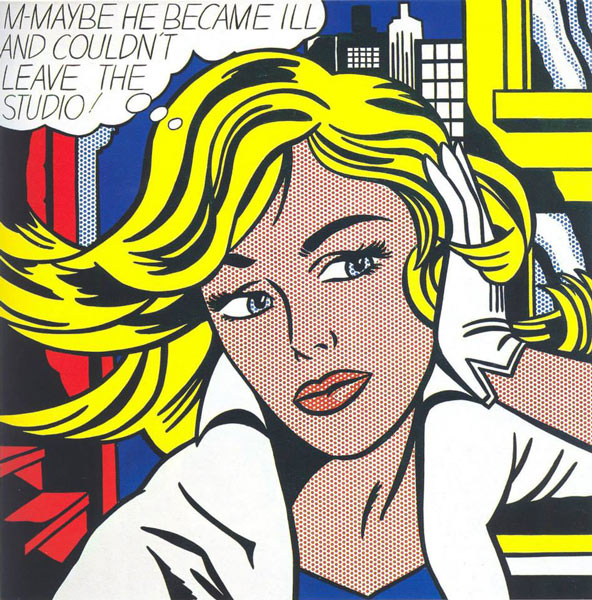 His work, in fact, drinks from the trend of mass production where the importance of the single piece, a symbol of a period already surpassed in the history of art, is left aside, to focus on gaining visibility through infinite copies. This approach to artistic creation is only a sign of the moment, a time when factories and industry reach the peak of their productivity and need a public, avid of objects to feel part of a hyper-consumer society.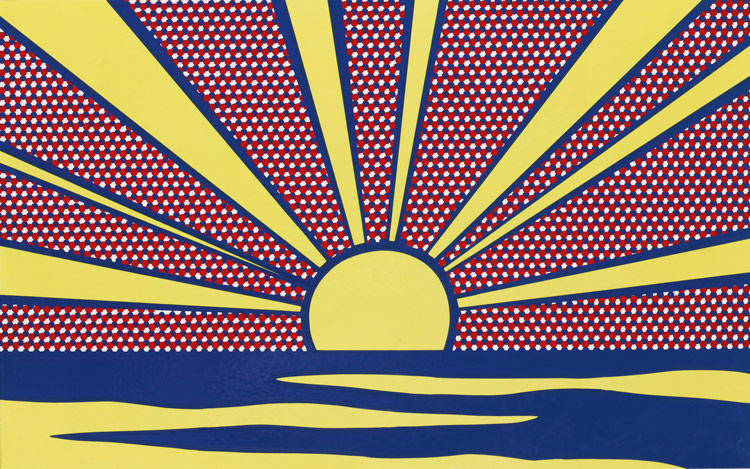 Paradoxically, the motifs chosen by Lichtenstein for his multiple copies ironise on the inherited standards of a society already transformed, but that resists change by imposing clichés and stereotypes. His pieces of women with kitchen tools, trapped in the inertia of everyday life, or the faces of young ladies in distress, with a standardised beauty representative of the pin-up canons still present in the comics, collide with the changing course of times where individualism gains prominence against the homogenisation of tastes and patterns of consumption. Feeling unique in the magma of globalisation, in a moment of artistic awakening in which such a concept had not even been named, is an almost visionary position that Lichtenstein manages to convey without falling into the drama or losing the freshness and visual force of his creative proposal.