ANNE-MARIE SCHNEIDER THE FIRST TIME IN SPAIN
Dec 19, 2016
exhibitions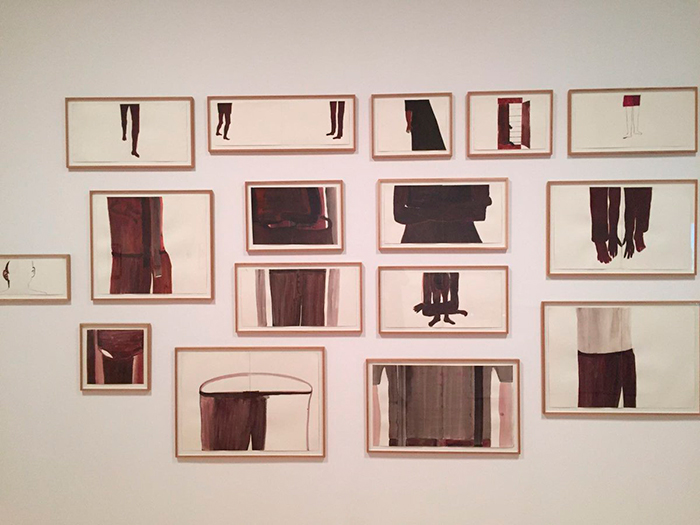 Exhibition photo
Anne-Marie Schneider born in Chauny (France) in 1962, began her training as a violinist, this was the master pillar on which her work rests. The work of this French artist, is characterized by its particular way of relating to the world. Their commitment to their environment is reflected in their minimalist drawings, which in turn are a reflection of their day to day. Therefore, the information that reaches the viewer, is more personal than the artist-spectator relationship has accustomed us.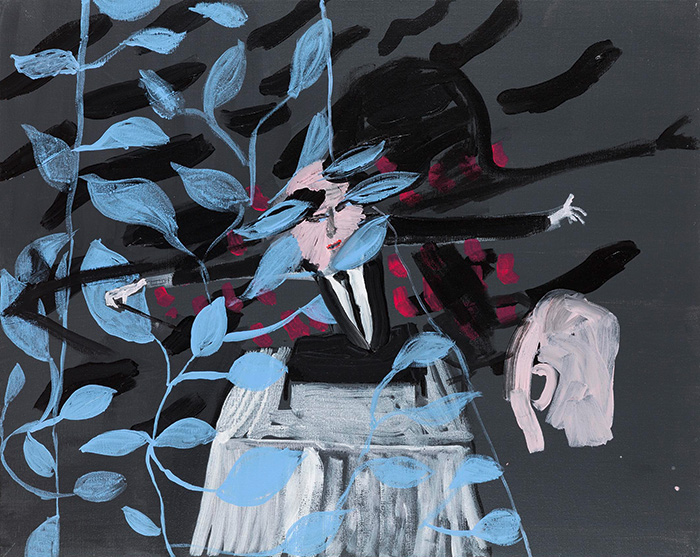 Sans Tire [Untitled] 2012. Acrylic on canvas
The improvisation, marks the reference of musical styles like the Jazz and the dance of S.XX, this contrasts with the precise gesture of many contemporary artists to Schneider. With many of her works, the artist fuses these two characteristics by appropriating them and creating a style of her own. From this graphic improvisation, it extracts the movement of the intensity of the strokes, the vibration and the arrangement of the colors.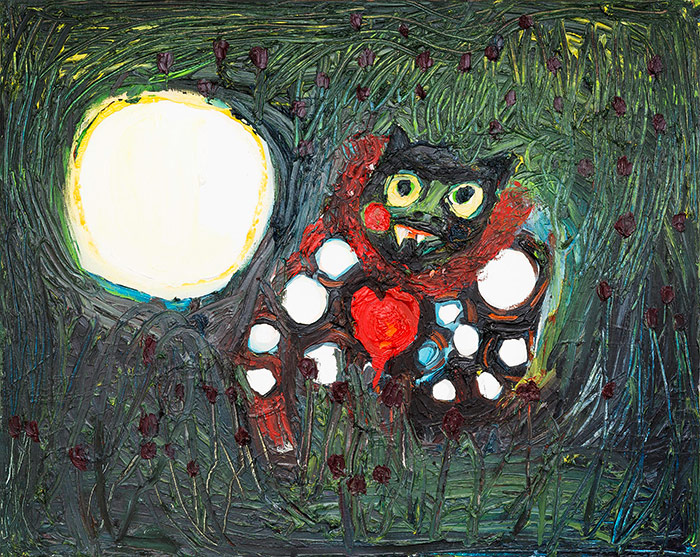 The beautiful and the beast the pierced heart of the beast [Untitled] 2009. Oil on canvas
This somewhat peculiar and sometimes difficult to read artist is very present the figure of the narrator, her stories and legends of the popular imagination show the other side of the tradition through games and repetitions. Narration is an essential resource for understanding his work because it is a basic form of communication and expression. The exhibition, in the Reina Sofia Museum, proposes a tour of the evolution of her work, from the eighties until now.
The linear and the anti-pictorial sobriety are based on the scene in which color takes center stage. Already in the middle of the ninety to the present both forms alternate. In her early works, the artist promotes the use of color only as a filling of the line. These practices are observed mainly in his films in which the landscape predominates.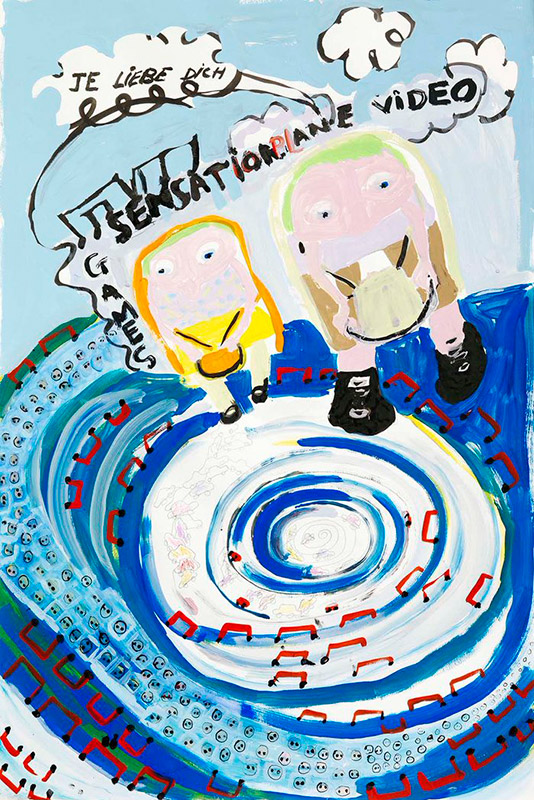 Sans Titre (Syphon) [Untitled]. Acrylic on paper
From her interest in color, he derives her work towards blue monochromes. Her series of "the beautiful and the beast" gathers all these appreciations of the artist exposed above. The large amounts of pigment that give the collection a dense finish, are the perfect summary of this particularly descriptive artist. You can enjoy the exhibition until March 20 at the Sabatini Building, Floor 3.