Art to look at through a magnifying glass
Oct 26, 2017
calendar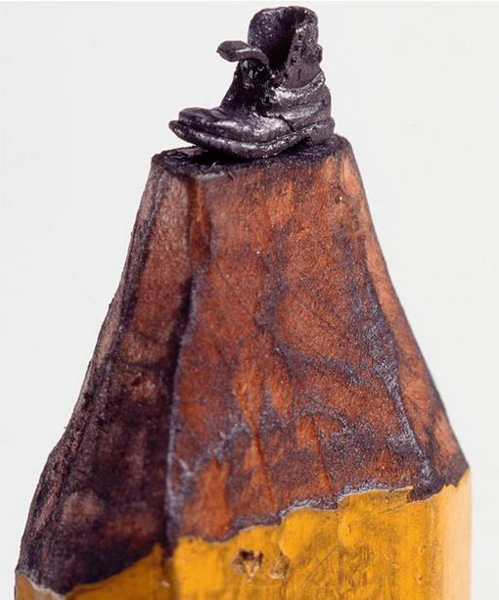 Dalton Ghetti.
When pencils are not used for drawing, but as the raw material to carving. This is the work of Dalton Ghetti, a Brazilian carpenter that devotes his free time to work on pencils up to create these objects in miniature with which, no doubt, we won't feel like sharpening them.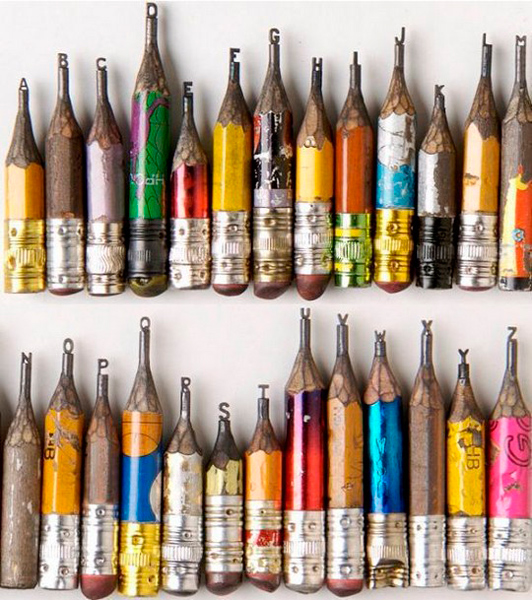 Dalton Ghetti.
Contrary to what one might think due to the little size of these pieces, Dalton invests in each of them an average time of two to three months, and even more in some of them. He got interested in this format when he was 25, though by then he counted on some experience as a sculptor. As he himself states: "One day, I took a pencil and I started to carve its point. The idea is to raise the attention of people towards little things. What's little, is beautiful…"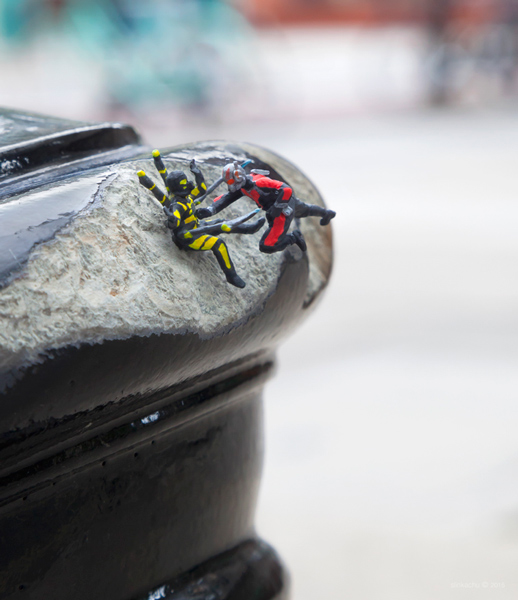 Ant-Man (work for Marvel, London, 2015).
Slinkachu is a British artist that decided to make of the urban landscape his particular creation studio where he sets his universes in miniature. Despite the apparent contradiction between the dimensions of streets and buildings and his pieces, the result is fantastic.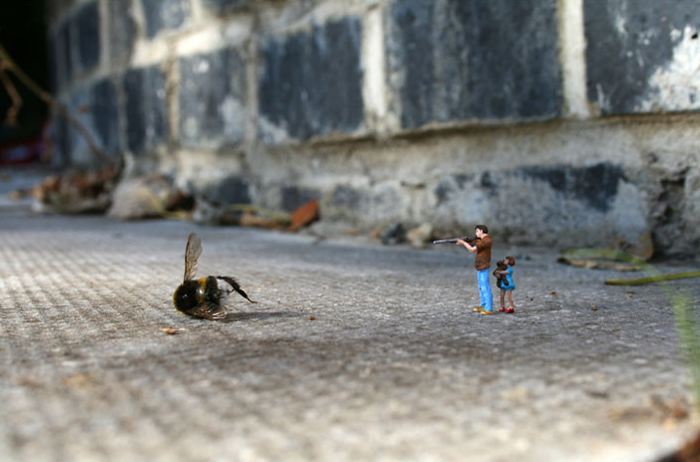 Slinkachu.
Since 2006, Slinkachu tirelessly recreates tiny sceneries. His work of photography was included in the books Little People in the City (2009), Big Bad City (2010) and Global Model Village (2012).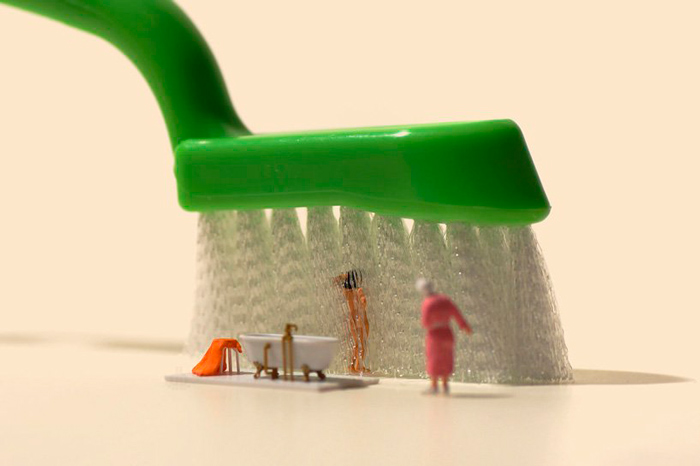 Tatsuya Tanaka.
The Japanese artist Tatsuya Tanaka works since 2011 in creating a calendar with a daily image in miniature, where he reproduces scenes from everyday life, many times with a humour touch. As he explains, many of us share thoughts about how some little elements of common life seem like other things, such as the broccoli looks similar to a thick tree.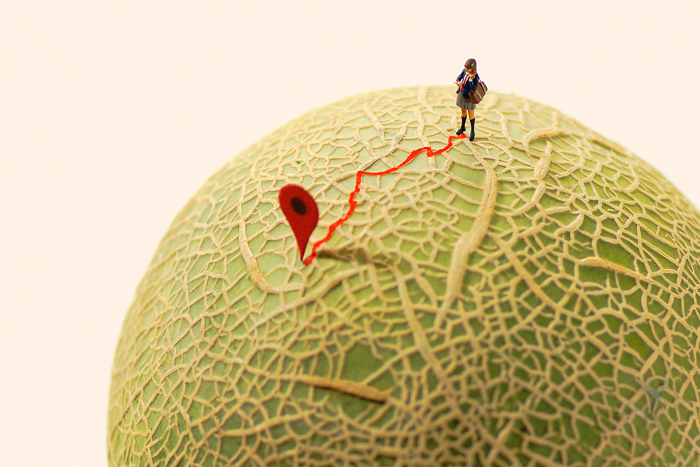 Tatsuya Tanaka.
This artist wanted to put together a catalogue of images to take advantage of these thoughts with a radical change of scale. The project is entitled Miniature Calendar.