Plom Gallery in Art Madrid\'15
Mar 12, 2015
art madrid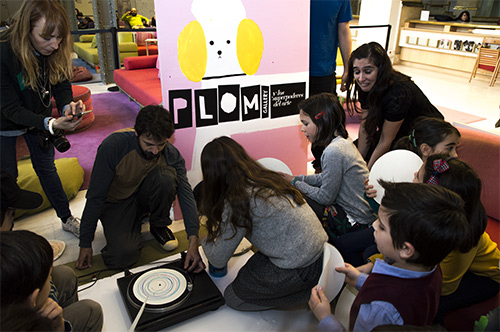 Now that the fair has just passed and this needed stage to do balance and analysis of achievements and mistakes of this 10th edition starts, from Art Madrid we remain with the fabulous sensation of having counted on an exceptional collaborator: La Plom Gallery. Thank to this gallery we could offer a kids' workshop to complete our parallel activities program.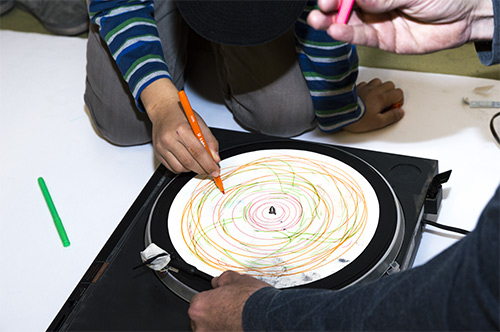 This workshop obeys to the genuine idea and initiative of La Plom gallery, art gallery placed in Barcelona, and with hardly a year of trajectory, that shares with us this spirit that seeks to involve the children and make them take part of art world since the first beginning. La Plom has wanted to apply a new perspective to contemporary art ant to explore the communicative possibilities and the learning capability that kids have throughout activities, workshops and samples with which starting to stimulate their interest and pleasure for plastic disciplines. As its manager, Martha Zimmermann, points out in the presentation text of this space, it is about making profit out of "the power of art like an educational and an human development tool for children, that stimulates the creativity, the imagination, the effort culture and the self-confidence".
And for doing so, La Plom develops activities in which "real art" is made, because the proposed activities are addressed by active artists with pedagogical education, which allows them to approach the kids to the techniques they use in a dynamic and funny way to learn playing. Besides, La Plom highly believes in the education in art and the need of publishing the works and their creators in order to improve the interest in the sector and to encourage since the childhood the "little size" collectionism.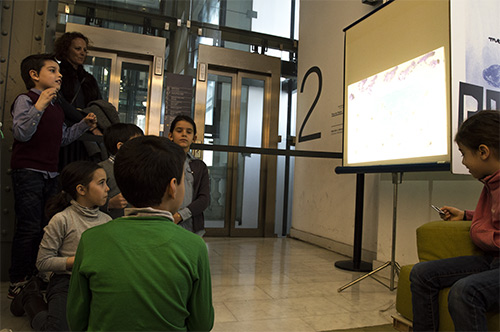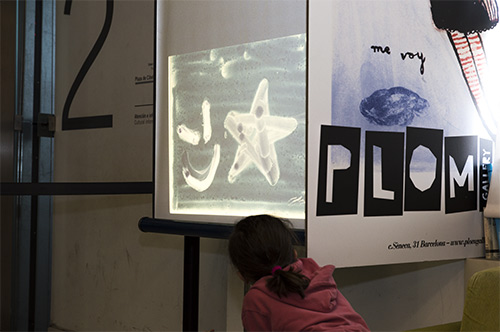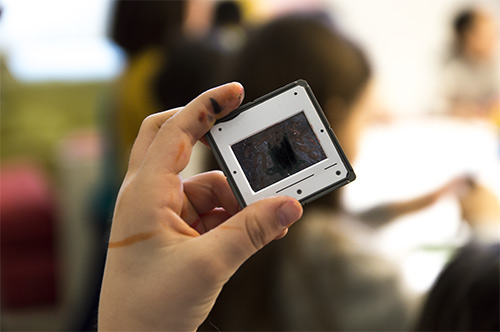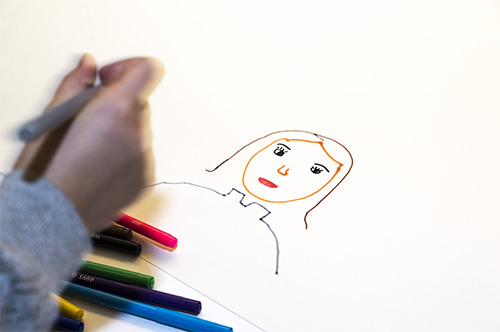 For Art Madrid, La Plom has organised the workshop "Drawing with machines", led by the artists Gonzalo Elvira, performative and multidisciplinary artist, and Rafa Castañer, illustrator, with the collaboration of the educators Anamusma and Kae Newcomb. During the workshop, the kids had the opportunity of knowing new creative techniques: drawing on a disk, the infinite drawing roll and the manufacture of projectable slides. The activity has place in the resting area of CentroCentro Cibeles the Saturday, 28th of February, and the Sunday, 1st of March, while the art fair was being developed, so the children could visit it after with their parents.
We would like to thank Martha and La Plom for her artistic project and for having brought this workshop that families have so much enjoyed.