Art Madrid consolidates: 20.000 visitors, sales for about 5 mill. euros
Mar 11, 2015
art madrid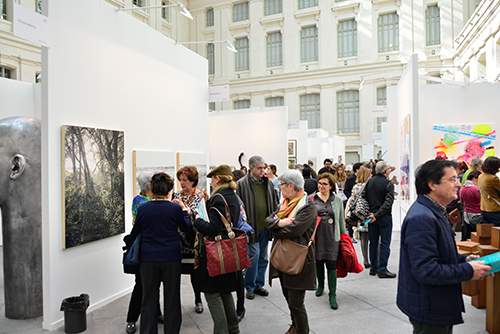 Some 20,000 visitors, among which are major collectors and art professionals and sales estimated at 5 million euros, confirm the consolidation of Art Madrid in our country. This 10th anniversary edition has been a resounding success for all participating galleries and an attractive alternative for fans and collectors of art.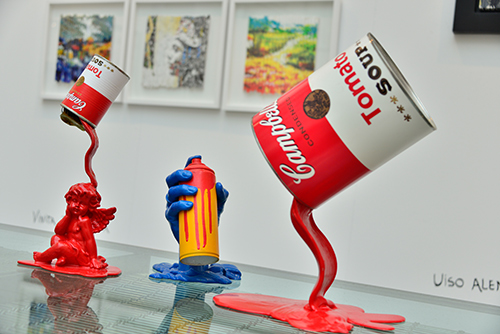 A tenth anniversary deserved a celebration of height and so it has been!... The contemporary art fair Art Madrid has closed its tenth edition with about 20,000 visitors since opening on Wednesday 25 February to Sunday 1 March, and with great sales, becoming the second largest art fair in Spain after ARCO. In addition, the activities of the Parallel Program, developed throughout February in collaboration with Fundación FiArt, Círculo de Bellas Artes, PLOM GALLERY and One Shot Hotels, have had more than 2,000 participants to its various proposals .
It seems that the art market in our country recovers itself and Art Madrid has been a reflection of this renewed optimism and incipient growth. Their sales figures, estimated at about 5 million euros, demonstrate this fact... with pieces by artists such as Pablo Palazuelo, Diego Canogar, Xavier Mascaro, Chillida, Niki de Saint Phalle, Fernando Botero, Carmen Otero, Asian artista as Lai Wei-Yu or Liu Guanguyn, photographer Leticia Felgueroso, Lopez Davis, Marcos Tamargo, Le Parc, Rubén Martín de Lucas or the very young Alejandra Sampedro, all with very different profiles and ages.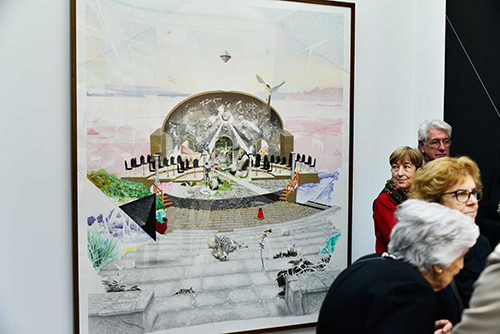 SPECIAL PUBLIC AND GOOD ORGANIZATION
Among its visitors, Art Madrid'15 has warned increased presence of specialized public and willing to purchase art works, and has received Important collectors as Masaveu Foundation, which acquired several pieces, among which are paintings by Rafa Macarrón and photos by Rocio Verdejo and Xurxo Gómez Chao, and Lluis&Carmen Bassat Foundation who acquired the five photographs of the Coca-Cola series by Miguel Angel Moreno Carretero.
The number of visitors and its quality are two of the factors that highlight the participating galleries. In the words of Susanne Obert, of the Schmalfuss Gallery in Berlin, "we have reinforced contacts from past years and have established relationships with new collectors and customers." F. Xavier Gasulla and Rosa Mª Ferrer, of El Quatre (Barcelona), confirm that "after very difficult years in terms of sales, this year it seems that things start to shift. [...] The optimism was in the air in a way that suggests a substantial improvement over previous editions ".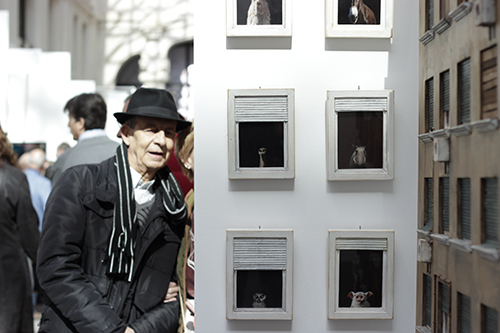 To Elizabeth Lazaro, director of Art Deal Project, her first year at the fair within ONE PROJECT has been "very positive" because "a show is much more than renting spaces and Art Madrid is very clear about that. It has been a very important event for collectors and buyers". Fidel Balaguer, Balaguer Gallery (Barcelona), which also premiered this year suggests that "good organization is working and not noticeable, and has passed this, the artistic proposals have been up and for us has been a fantastic opportunity to publicize the work of Alejandra Atares ".
The Sevillian Patricia Acal, director of the eponymous gallery, highlights good reactions from customers, "rave reviews related to artistic proposals and an excellent selection of galleries". "It met our goals," says gallery owner Arancha Osoro, "we believe it is very important in these times of confusion, where everything has to be flashy, an extensive and serious view of art market, which fit established artists (contemporary) and a commitment to young talent".
A careful selection of galleries and artists, good organization and influx of specialized public and international collectors, are key and objectives that Art Madrid will continue working with.