ART MADRID. CONTEMPORARY ART FAIR: Applications for ART MADRID'24 are now open!
Jun 8, 2023
Breaking News
Art Madrid Contemporary Art Fair announces the application for its 19th edition to be celebrates from March 6th to 10th, 2024, as part of the already consolidated Madrid Contemporary Art Week, at the Galería de Cristal of the Palacio de Cibeles. Galleries interested in participating can send their applications until September 29th, 2023.
In a privileged location such as the Galería de Cristal of the Palacio de Cibeles, Art Madrid consolidates every year a greater number of public (more than 20,000 visitors in each of its last six editions) and new collectors interested in participating in such a long-awaited appointment with contemporary art.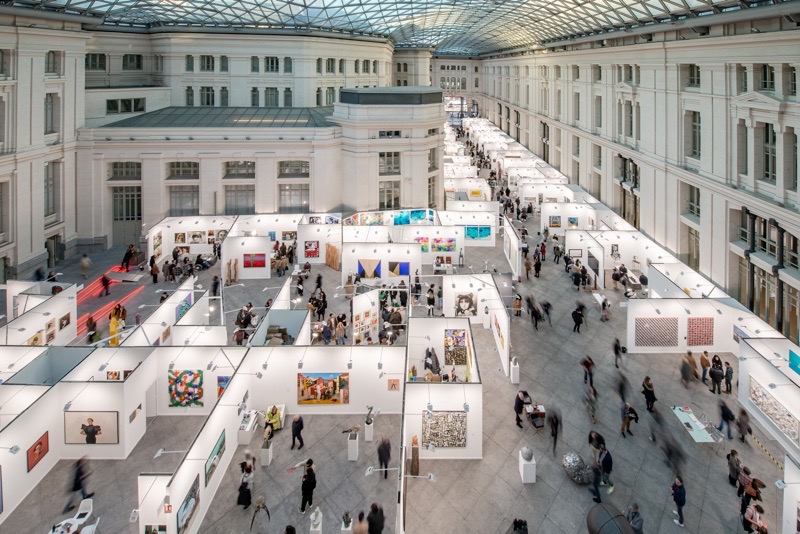 Art Madrid is a fair that defines itself as a proposal close to the public and the reality of the contemporary art world; aware of the future challenges and the positive impact of initiatives like its own, it returns in each of its editions, betting on the most current artistic production. With this commitment, Art Madrid develops a program of activities that takes place throughout the month of February, designed for all audiences, with the purpose of contributing to the dissemination, reflection and enhancement of contemporary art with a broad participation of institutions and cultural agents. A key mission for Art Madrid is to continue generating a market and promoting national and international collecting in the context of Madrid's art week.
Art Madrid is a multidisciplinary fair model with the participation of around 40 national and international galleries that work with painting, sculpture, graphic art, photography, digital art and video art of recent production (21st century). Art Madrid'24 presents a general program for galleries specialized in contemporary art and a parallel program of activities that will remain active throughout the month of February.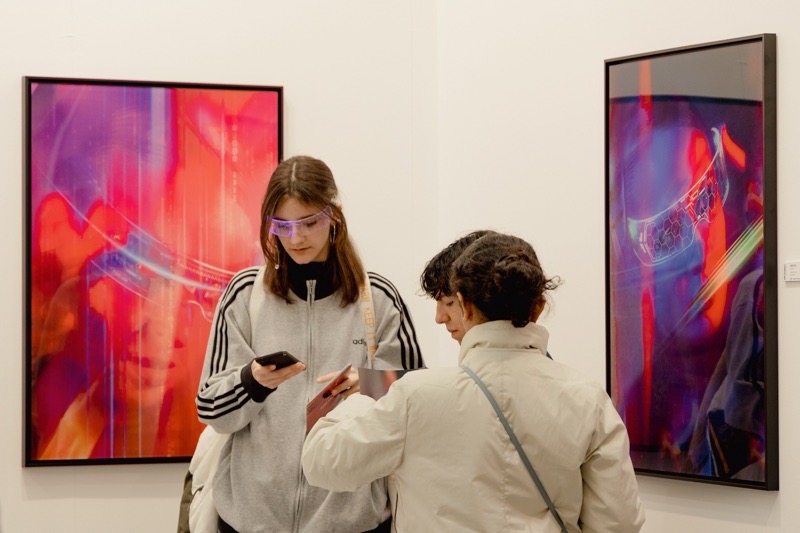 Programs
General Program
The general program of Art Madrid'24 continues to be the main focus of the fair and is starred by the national and international galleries that participate in each edition of the fair, a number that ranges between 35 and 40 exhibitors. The proposal of galleries that make up the fair's general program has its own distinctive stamp; it is versatile, risky and covers a wide spectrum that includes both young and established galleries.
Special Program
The parallel program of Art Madrid'24 will once again be the be a special section. that accompanies our event with the intention of reflecting and putting art in function of the problems that define our most immediate context. Our next edition will be structured around a Call for Entries and Performance Program; a Program of Artistic Residencies; the Lecturas Program: Tours curated by Art Madrid. And the Special Section: OPEN BOOTH X ART MADRID dedicated to digital art projects.
Collectors Program
Art Madrid'24 collector's program returns in the next edition of the fair with the commitment to continue building bridges to bring the public closer to contemporary art and to promote collecting at a national and international level. With the collaboration of Ana Suarez Gisbert as Art Advisor, Art Madrid will offer an advisory service for galleries, with special attention to newly incorporated galleries. The advisory service is also aimed at the public who visit our fair with the intention of starting in the world of art collections or those interested in receiving professional advice to expand their collections with the acquisition of artworks in Art Madrid.
New Entries Program
Art Madrid'24's new exhibitor support program will be aimed at the new galleries that will participate in our 19th edition. Through a tailor-made communication pack, new entries to the fair will be presented and given special visibility.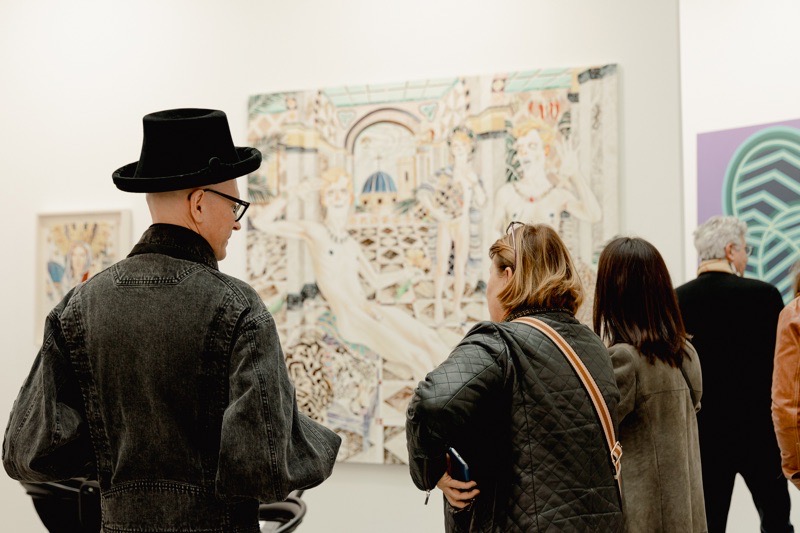 Awards
Art Madrid joins forces with institutions, companies and firms to support artistic creation and gallery work at the fair itself through the awarding of various prizes. For the 19th edition of Art Madrid, the following awards have been granted to both galleries and artists:
Best Booth Award Award that will be articulated around the gallery with the best stand set up at the fair.
Revelation Artist Award Our sponsors, within their line of action to promote contemporary art, will provide a prize to one of the revelation artists participating in the fair.
Relevant Information:
Applications to participate in the fair will be sent to the following email address: info@art-madrid.com
Applications will be received by the Art Madrid organization until September 29th, 2023.