Artur Ramon gallery, from Barleona in Art Madrid\'15
Jan 12, 2015
art madrid
Artur Ramón Art is a gallery heir of a large familiar tradition of four generations of gallerists and antiques dealers. This space, settled in Barcelona's Parra street, opened its doors in 2001 after a meditated decision in which the family opted to dedicate separated places to the different specialities of the sector, that until that moment had shared a common trajectory. Like the own Artur Ramón says, who has assumed the management of the space dedicated to contemporary art, "the fact of get specialised, although it seems the opposite, will allow a bigger interest from collectors to scopes that are not specifically theirs (...). We can organize exhibitions about the same subject, but with a distinguished treatment".
Pablo Palazuelo.
The gallery is opened to the participation of all artists and formats, although it bets for the inversion for first level creators, both national as internacional ones. For this appointment in the capital, the gallery has presented a proposal based on painting works of following artists: Miquel Barceló, Antoni Tàpies, Antonio Saura, Josep Guinovart, Julio Le Parc, Pablo Palazuelo, Josep and Pere Santilari Perarnau and Sean Scully.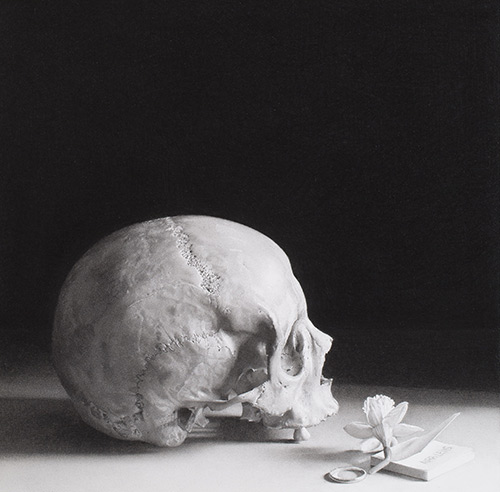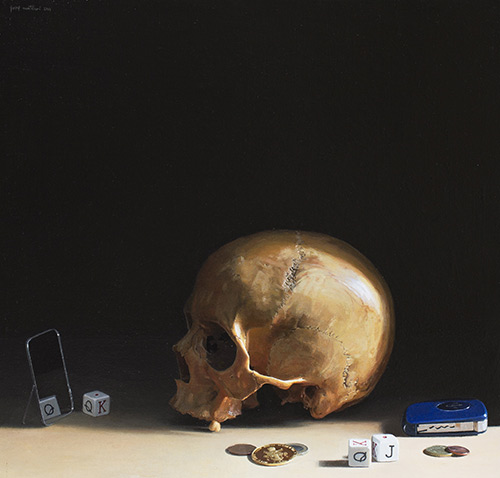 Vanitas VI. Pere Santilari.
Vanitas.Josep Santilari.
We must highlight the work of brothers Pere and Josep Santilari Perarnau. Both of them have started their path in art world by the hand, sharing from the beginning a same passion and ambition until develop a refined painting technique into Hyper-realism. They share together the atelier and even the elements of their works, as we can appreciate in some of the pieces with which they are represented in Art Madrid'15 (see Vanitas G, by Josep, and Vanitas IV, by Pere).
Sean Scully deserves an special attention, for the first time represented in Art Madrid. The work of this artist is located a mid-way between the geometrical abstraction and the use of color with symbolic value. Recognised since more than two decades ago and currently settled in New York, his works integrate some of the main collections in art world, from the Metropolitan Museum of Art to the Reina Sofía Museum.