Aurora Vigil-Escalera Gallery, from Gijón to Art Madrid\'15
Jan 15, 2015
art madrid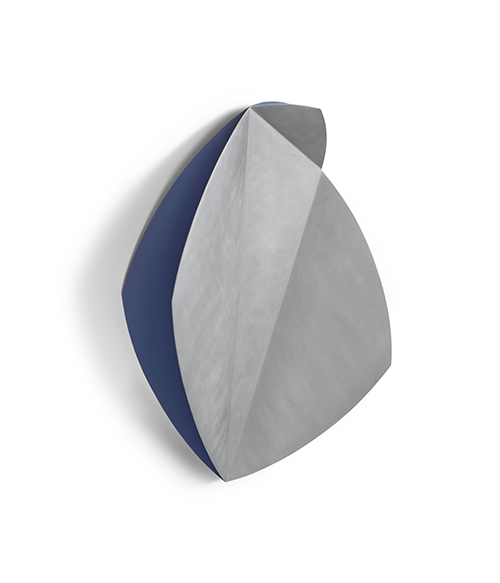 Obra de David Rodríaguez Caballero.
Aurora Vigil-Escalera Gallery comes to this edition of Art Madrid with work of Luis Feito, David Rodríguez Caballero, Javier Torices, Mariano Matarranz, Pablo Genovés and Rafael Canogar.
The hyper-realism that Javier Torices reaches with his paintings seems more the result of a meditated, analytic and detailed study work than a simple image. The brightness and naturalness of sea movement, his scenes of waves and clear beaches, transmit the freshness of the frozen moment, the liveliness of the enclosed movement. This precision in the execution, nevertheless, is not grown into the walls of a study, but it is captured au naturel. Javier Torices is an artist that moves all his belongings there where it is the element that inspires him at every moment. Particularly known by his acrylics in which the sea is a recurrent subject, he has also worked other genres like urban landscapes of big format, many times focused on his birth city: Madrid.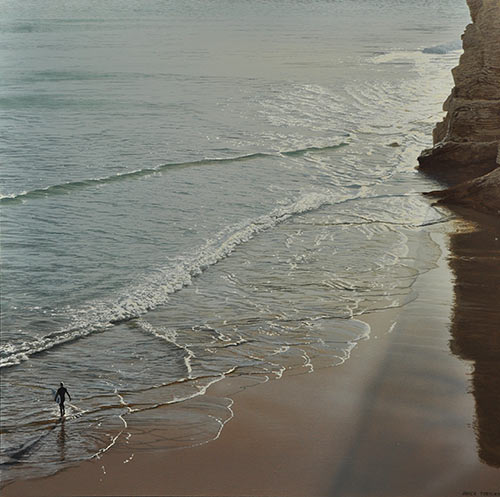 Javier Torices. Buscando la ola.
Pablo Genovés is able to build new universes a mid-way between surrealism and fantasy. The use of photographic technique and the intervention on images with other artistic techniques achieve a surprising and unique result. The Exhibition Room of Canal Isabel II dedicates to this artist a monographic exhibition with pieces from 2009 to 2014, entitled "El ruido y la furia", that will keep opened till the 22th of March, 2015.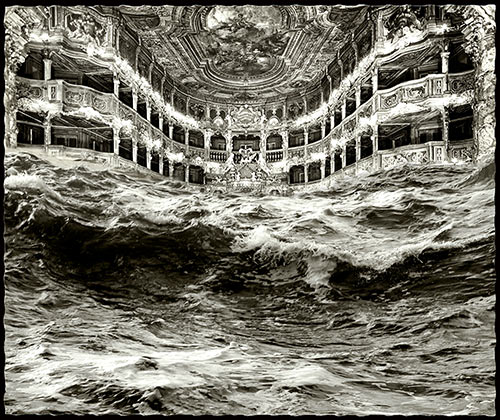 Pablo Genovés. Templo del Sol.
Aurora Vigil-Escalera starts this year a new phase after more than thirty years sharing the family work of the previous Gallery Van Dyck. In this recently begun 2015 she starts an own space in Gijon (Capua Street, 1), completely dedicated to Contemporary Art, with a clear bet for established and emergent artists, whose work is characterized by its quality and future projection.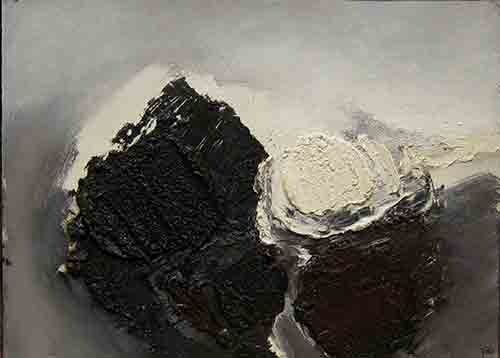 Luis Feito. Sin título.