Beauty in the Koplowitz Collection
Aug 29, 2017
exhibitions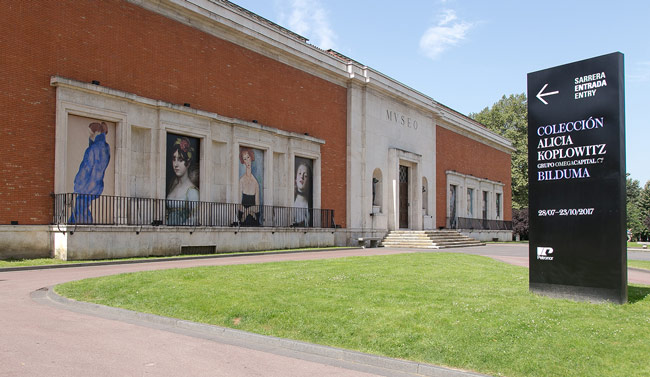 "The Alicia Koplowitz-Grupo Omega Collection", Bilbao Fine Arts Museum.
The exhibition include a wide art works selection of the collection, around 90 paintings and drawings of national and international Masters of the art history (dating from the 16th century to the 21st century) and sculptures (from the classical antiquity to our days). The exhibition tour is divided into nine sections: "La persistencia del ideal clásico", "El siglo de las Luces", "Vida privada, vida pública", "París, cambio de siglo", "Nuevos caminos en el arte de entreguerras", "Materia, gesto, mancha". "Figuraciones", "Informalismos y abstracciones" y "Epílogo".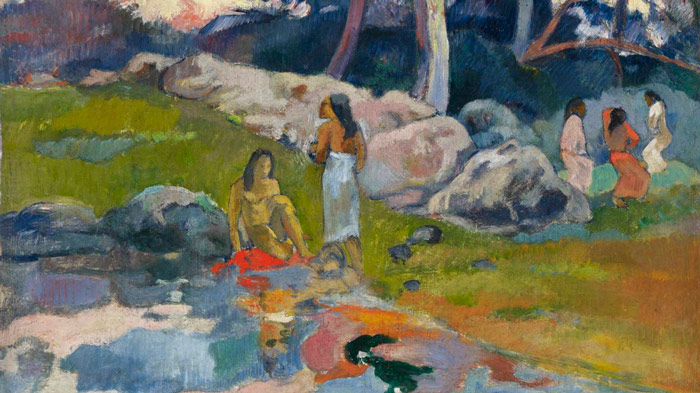 Paul Gauguin, "Women at the banks of river", 1982. Oil on canvas, 31 x 40 cm. © The Alicia Koplowitz-Grupo Omega Collection.
Some of the art works of the important collection that we can see in the different rooms of the Museum are "La virgen con el niño y san Juanito" of Zurbarán (17th century) or "Asalto a la diligencia" and "Hércules y Ónfala" of Goya (18th century). Of the 19th century highlight the painting of Raimundo Madrazo and those of the French post-impressionism of Gauguin, Toulouse-Lautrec and Van Gogh. The 20th century represents more than half of exhibition selection, there are notable paintings of representing national and international Spanish artists.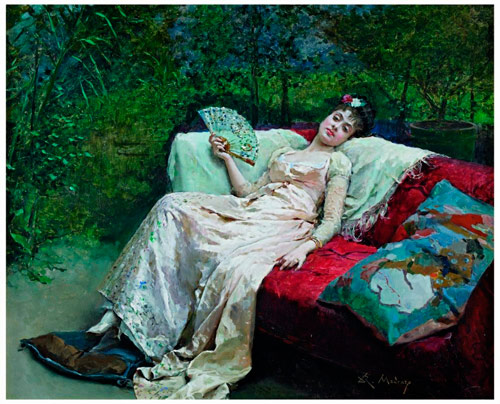 Raimundo de Madrazo, La siesta, h.1875
The abstract movement is represented in the exhibition with names like Nicolas de Staël, Piet Mondrian, Lucio Fontana or the minimalists Frank Stella and Donald Judd, for example. American Expressionism has four important representatives in the exhibition: Willem de Kooning, Mark Rothko, Cy Twombly and Anselm Kiefer. Of the latter is the most current art work of the collection, painted in 2014.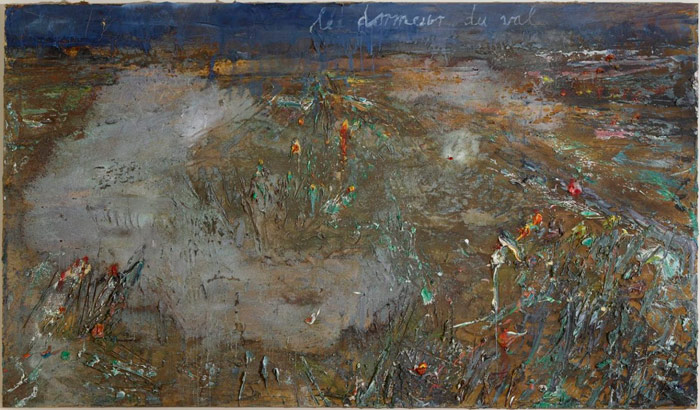 Anselm Kiefer, Le Dormeur du val, 2014
"The Alicia Koplowitz-Grupo Omega Collection" is an exhibition guided by the artistic taste of the collector, a walk for the beauty in the art in which it dominates the female universe. Bilbao Fine Arts Museum give us the opportunity to see a good selection of the collection, and as its artificer comments: "This is the result of emotions, passions and unforgettable memories that have been part and continue forming part of my life".