BIll Viola video art floods the Guggenheim
Jul 6, 2017
exhibitions
Going Forth By Day, 2002. "The Deluge"
Bill Viola (New York, 1951) was graduated from Syracuse University in 1973. He has been an essential figure in the field of contemporary video art. He has created installations, video/films, sound environments, flat panel video pieces and works for concerts, opera and sacred spaces. Influenced by classical painting and by both Eastern and Western culture (Zen Buddhism and Christian mysticism), he works on universal human themes such as time, life and death and passions. Through them he tries to describe our experience in the world.

Catherine's Room, 2001
Viola's artistic career has been developed at the same time of media technologies. He has worked closely with Kira Perov, his wife and collaborator. Within his first videos, we find `The reflecting pool´, that describes the emergence of the individual into the natural world; or `Four Songs´, which presents musical narratives that explore the psychological/emotional dynamics of the individual. In the 80´s, he made projects for broadcast television. Afterwards, he developed whole room installations that immerse the viewer in images and sound. During 90´s, he introduced sculptural objects, like his huge rotating screen from his `Slowly Turning Narrative´, of 1992. In this piece, the room and all persons within it become a continually shifting projection screen, enclosing the image and its reflections, and all locked into the regular cadence of the chanting voice and the rotating screen.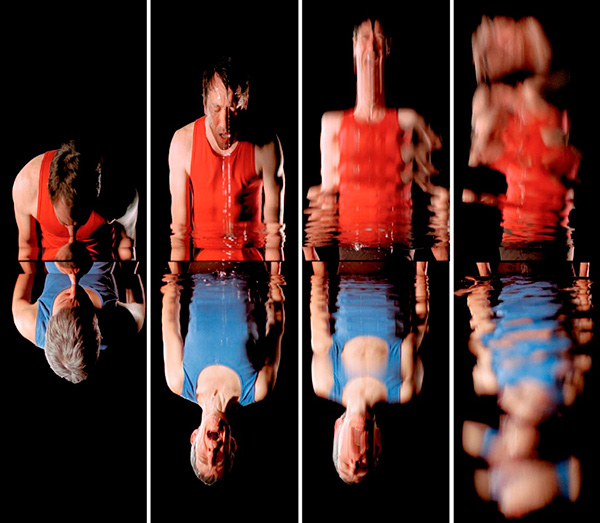 Surrender, 2001

With the arrival of the high-definition flat screens, Viola began to produce small and medium-format pieces in a series he titled the `Passions´. Among them, we can find `Catherine's Room´, 2001, a view into the privacy of a solitary woman who goes about a series of daily rituals. Last decade pieces still reflect his existential thinking. His last creation is ´Inverted birth', that talk about birth and death through darkness and light and using fluids that symbolize the essence of life (earth, blood, milk, water and air).
Tristan's Ascension, 2005
Bill Viola´s videos, in slow motion make the spectator escape from agitated life. his from his Workshops and talks. Visitor will be able to contemplate VIola´s video-art in Guggenheim rooms until the 9th of November. Besides, exits the opportunity of attending workshops or talks in parallel.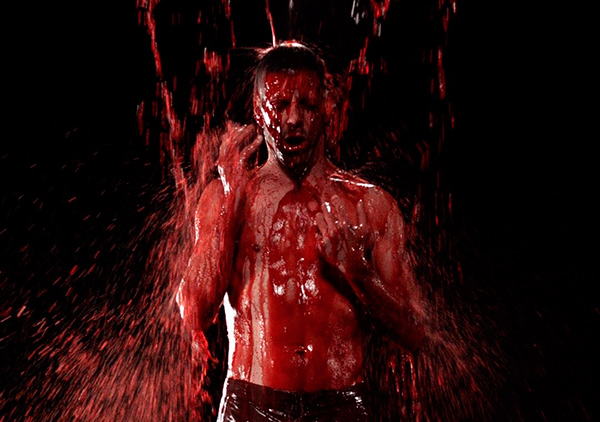 Inverted Birth, 2014