CHIRICO IN CAIXA FORUM MADRID
Nov 29, 2017
exhibitions
Giorgio de Chirico, "Place of Italy", Oil on canvas, 1913.
Giorgio de Chirico was of Italian origin, although he was born in Greece and when very young he moved to Germany, where he entered the Academy of Fine Arts in Munich. The contact with great German philosophers of the moment and his comings and goings across Italy and Germany marked to a large extent his line of work.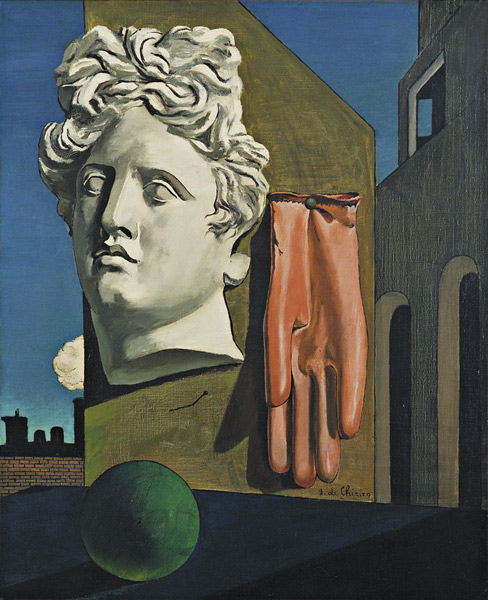 Giorgio de Chirico, "The Song of Love", oil on canvas, 1914 (MoMA).
The first artworks of Chirico began to investigate an enigmatic painting, creating open spaces with elements of Renaissance architecture that take us to surreal and conceptual landscapes. These creations of the 1910s are some of the most representative of this author.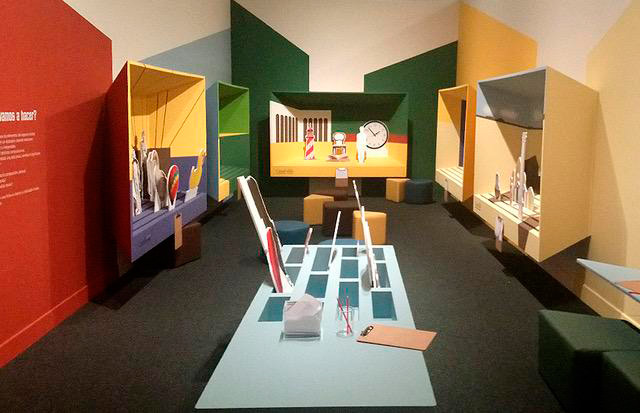 Educative workroom in the exhibition at Caixa Forum.
But the Caixa Forum exhibition also includes pieces from his intermediate work and from his last years. Chirico evolved towards a more iconographic painting in the interwar period and later opted for neo-metaphysical compositions between 1968 and 1976.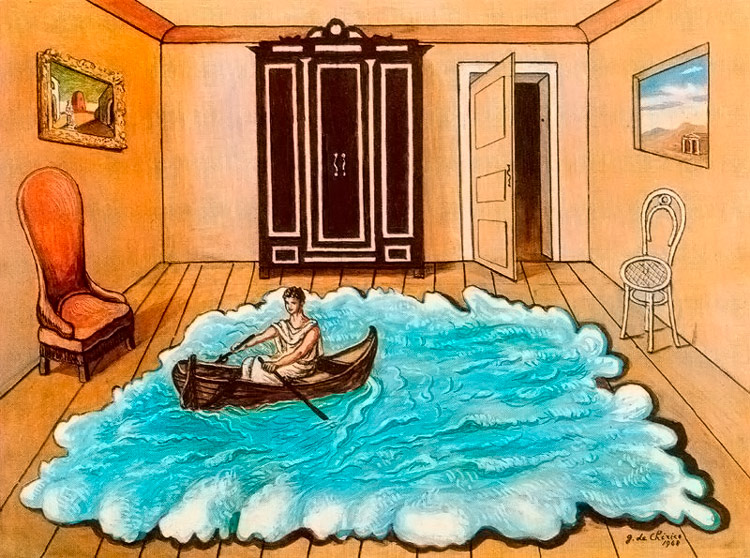 Giorgio de Chirico "Ulysses' Return", Oil on canvas, 1968 (Chirico Foundation).
Chirico was an artist of enormous influence on the surrealist authors of later times in multiple disciplines, from painting to writing. Caixa Forum has also organised a series of parallel activities to learn more about the fascinating work of this creator who has always tried to maintain continuity with the rich Italian pictorial tradition.