COLLECTING VIDEO ART: A PERSONAL UTOPIA
Feb 11, 2019
art madrid
Art Madrid'19 focuses its activities program on a discipline that arouses both fascination and curiosity: video art. Although the adjective "innovator" does not sit well with a path of evolution and creative growth of something more than half a century, the truth is that this artistic branch still poses numerous challenges for art lovers, and is far from being something usual and common in the main exhibition circuits.
In spite of this, the moving image has true devotees who have focused on knowing the artists and understanding a language that can be both close and complex at the same time. The world of media offers infinite possibilities and is gradually gaining supporters, this mission is passionately entrusted to the video art platform PROYECTOR, which has been organizing a festival dedicated exclusively to this discipline for more than a decade.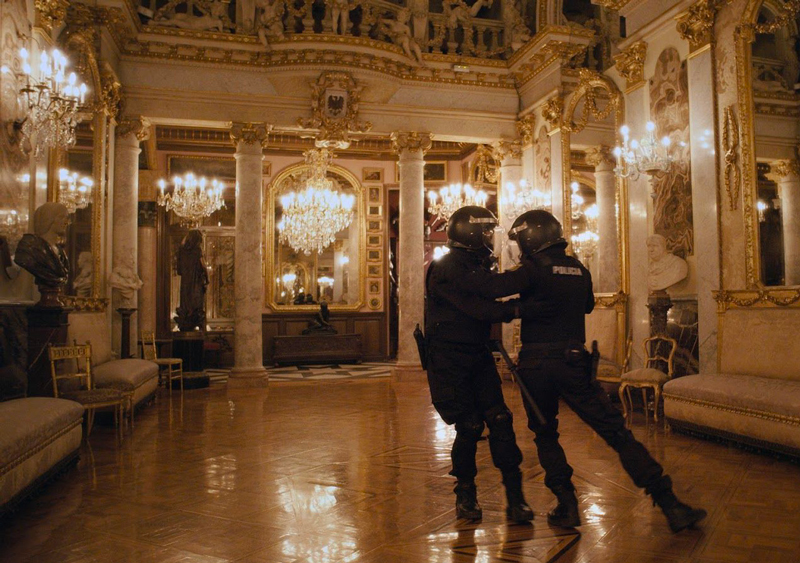 To contribute to this work and make this art field known to the public, Art Madrid's program of activities includes three excellent projection cycles curated by PROYECTOR, with works by the leading video art artists of our time, including the exceptional Teresa Sapey collection. Thus, on Thursday 21, Friday 22 and Saturday of 23 February, the auditorium of the Sala Alcalá 31 becomes a mandatory date to enter this addictive and vibrant field with three selected proposals titled "Woman as subject of the video art","From the present body to the performance body'' and ''Cities". These cycles are an opportunity to get to know the work of Candice Breitz, Hussein Chalayan, Paula Lafuente, Carlos Llavata, Francesca Fini, Gianluca Abbate, Márcia Beatriz Granero, Daniel Lo Iacono, Mehdi-Georges Lahlou or Katherinne Fiedler, these being only some of them.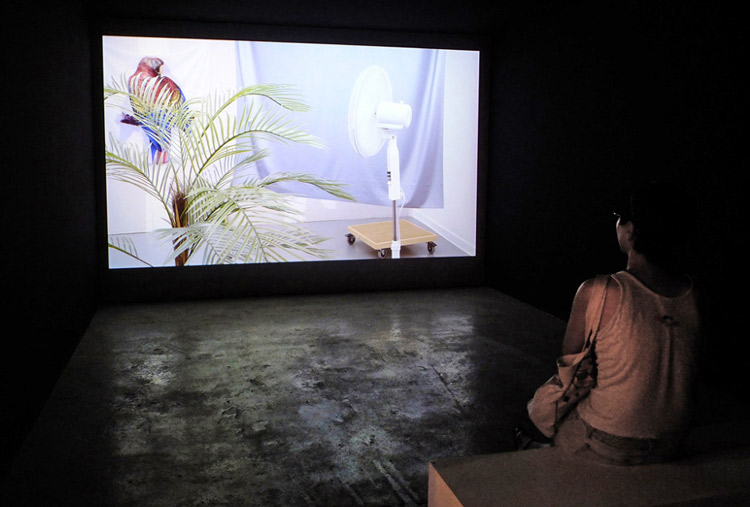 The Art Madrid-PROJECTOR'19 program also hosts conversations with professionals and artists in which, from different perspectives, a very particular approach will be presented to the international video art scene. These days of debate and reflection are the ideal framework to address some major issues that this discipline poses, starting with the collection of audiovisual pieces, which we can discuss with the famous collector specialized in video art Teresa Sapey.
Indeed, the fact of collecting is a human attitude that hides emotions, feelings and passions that reveal much about who is behind. Usually, when visiting a collection we ask ourselves questions such as why or when, a search for reasons and references that ease our understanding. With video art, this curiosity is, if possible, even more profound, because this field is not understood by the naked eye, it requires attention and time and it reveals, possibly with greater precision, the possessor' intimacies, the contrasts of his personality. But what leads us to collect video art and what can it offer us?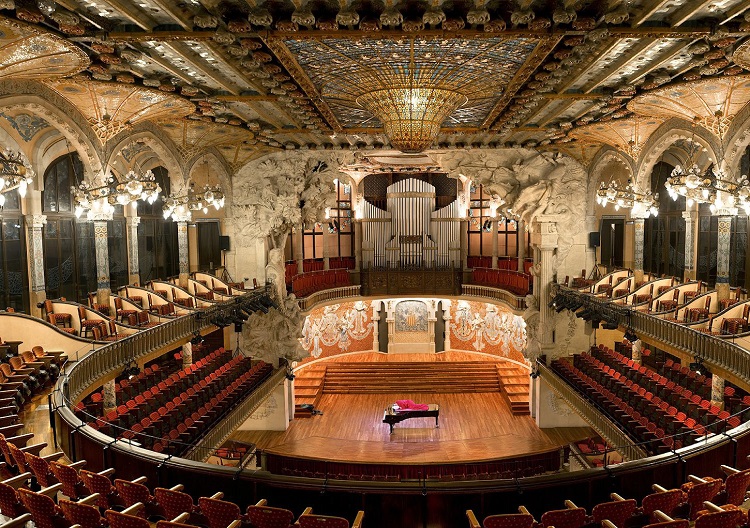 In the quest of getting closer to understanding video art collecting we have had the opportunity to interview Teresa Sapey, who revealed to us her experience as a collector of "art in movement".
To what point do life and collection merge? What is a collection to you?
In theory, the word "collection" can be used when possessing beyond five elements of the same family. I would prefer not to define myself as a collector because there are collectors who have hundreds of pieces, so I prefer to define myself as an art lover that occasionally, and when the budget allows it, buys a piece. I buy mostly for personal and hedonistic reasons more than to show-off or social reasons.
The pieces of video art that we have, at first were going to be a fundamental part of the architecture studio. I have always dreamed of having a studio with a room where the client arrived and before meeting us as a studio, saw a very white and minimal table with the projection of a key piece by Marina Abramovic: herself with a skeleton on top. This image must have been the first contact between life and death, between dressed and nude, very metaphorical just as our work, full and empty, project and not project. Things have not happened this way, but a big part of the studio is decorated with video art pieces.
Appealing to the transformative ability of art, could you mention any work in the collection that has changed your way of being and collecting?
Without a doubt, I have to say when I discovered Charles Sandison, his way of dealing with art and using the bible in real time, his osmosis to communicate with the observer, a work of art is always designed to be looked at and admired. In Charles Sandison I noticed a penetration between artist and observer. It completely changed my way of living art and seeing it. From that moment I understood that for me in our 21st century, art had gained the fourth dimension that did not exist before, the artist always sought to represent the fourth dimension and now he has finally achieved it.
Collecting video art may seem unusual and minority, however, it is a practice that is slowly reaffirmed; and it could not be otherwise, if we think about the age of information in which we are immersed, a time where everything could be reduced to the spectrum of images and appearances that video art tries to account for.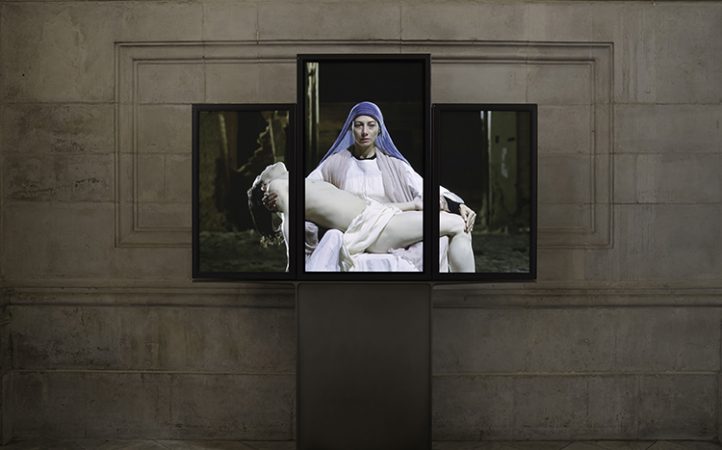 After these words by Sapey, we can reflect that collecting responds to "this avid and ambitious desire of possessing the object for the benefit of the owner, or even the viewer, is one of the most original features of the art of Western civilization" (Mythological, 1971). These words from the French anthropologist Claude Lévi-Strauss reveal one of the most complex and interesting aspects of the contemporary individual: the way in which he lives and looks at images, and the passionate impulse that he feels almost immediately by possessing them and owning them forever.
This property ostentation goes back especially to the Renaissance when artistic images were not only an instrument of knowledge but also of possession, wealth and political propaganda. Likewise, this obsession for the artistic object continues to be inherent in the society of our time and, in spite of being aware of the many possibilities that can drive the contemporary collector, we will focus on that attentive and enthusiastic vision of art, abandoning any investor and traditionalist view, we will focus in definitive, on the perspective of the passionate collector.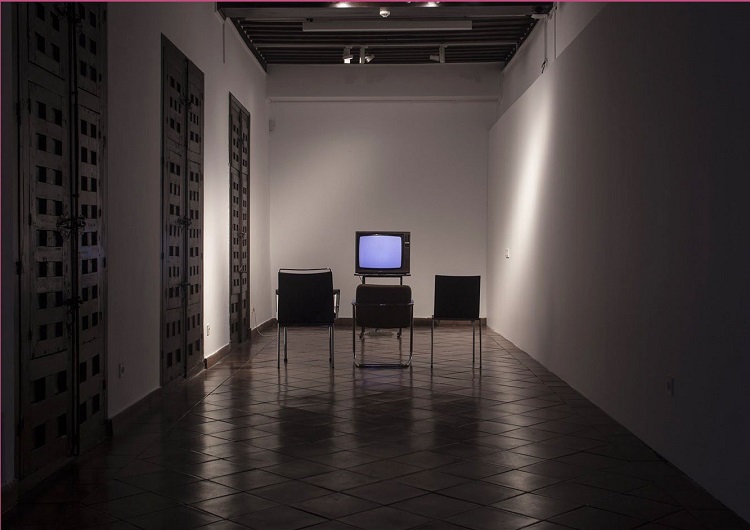 José María de Francisco and Luis Caballero, in the prologue of their exemplary text Conversations with contemporary art collectors (Madrid, 2018), define the collection of contemporary art as "a phenomenon in which three forces from three ancestral domains of human desires and needs embodied in Greek mythology by the three graces, daughters of Zeus: beauty (Algaea), social habit (Eufrosine) and material wealth (Talia). "These three virtues are the background decisions of conceiving a collection, which in many cases means a relationship of analogy with the process of life of each collector or lover of contemporary art. It would be therefore licit to speak of life and collection as a whole because what does the passionate collector look for in each new acquisition if not expanding the mental gaze of the reality that surrounds him. Thus, the passionate collector will be interested in those pieces that awaken in him a feeling or an emotion that remained dormant in his interior and that is suddenly activated, discovering a new corner of his essence that shapes his perception of the world and reaffirms his existence as an individual. And it is precisely in that encounter with the work when the phenomenon of desire occurs that leads to wanting possession of it and adding it to the rest of a collection of thoughts that end up weaving an intimate and organic story that describes its passage throw life.
In this sense it seems to evoke one of the most interesting aspects of the ontology of art in any of its stages: the meaning that the author projects in his work and the multiple interpretations and meanings that all those who look at experiences while looking at it, a cycle that seems to close completely with the figure of the collector, which in a certain way means a last glance.