Contact sheets: from Margaret Thatcher to A llama in Times Square
Oct 5, 2017
exhibitions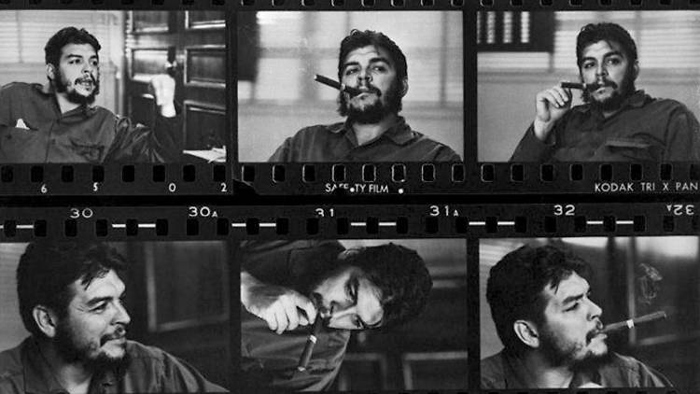 Interview to Ernesto Che Guevara in Cuba, 1963. Photo: Rene Burri / Magnum Photos
The exhibition shows the contact sheets of 65 of the most outstanding photographers of the agency. It is the perfect occasion to know the details of the creative process and the selection criteria that these authors follow to launch their final work. That's why having access to this kind of materials is so difficult because they integrate a fund that photographers keep with much zeal and discretion.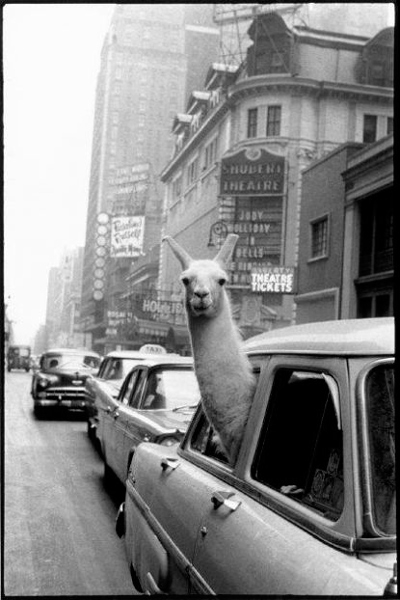 A llama in Times Square, New York, 1957. Photo: Inge Morath / Magnum Photos
Contact sheets are the first print-outs of the negatives. This material was not born to be disseminated, since it takes part of the inner phases of production, selection and decision-making of the photographer. It is the way to choose the best shot from the printed samples of the raw images. Precisely because of that, they present a huge interest for the photography-lovers.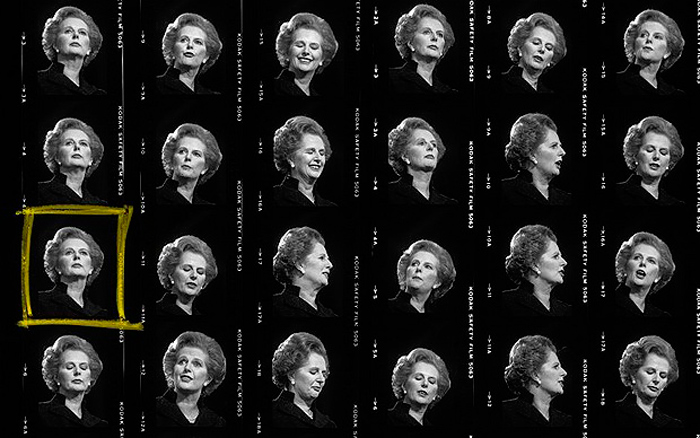 Margaret Thatcher, Blackpool, the UK, 1981. Photo: Peter Marlow / Magnum Photos
The exhibition encompasses a very remarkable sample of this material, by gathering some of the most iconic moments of our recent contemporary history. At the same time, it makes possible to the spectator to know the discarded snaps of some of the images more representative of the best photo-journalist of the agency, what can satisfy many people's curiosity and allows to know a side always hidden to the public.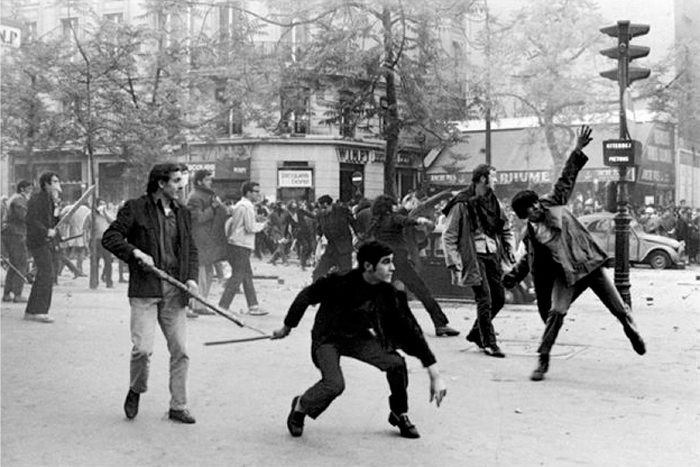 Protests in Paris, France, May of 1968. Photo: Bruno Barbey / Magnum Photos
Contacts sheets are displayed along with the image finally chosen, so as every single photograph shapes a brief story in which we can know its real context, the one of the photographer and of the moment captured. Among the authors included in the showing, we might highlight Robert Capa, Henri Cartier-Bresson, David 'Chim' Seymour, Werner Bischof, Marc Riboud, Eve Arnold, René Burri, Jim Goldberg, Susan Meiselas, Hiroji Kubota, Steve McCurry, Jean Gaumy, Paolo Pellegrin or Cristina García Rodero.