CRISTINA GARCÍA RODERO AND THE LAND OF DREAMS
Apr 6, 2017
exhibitions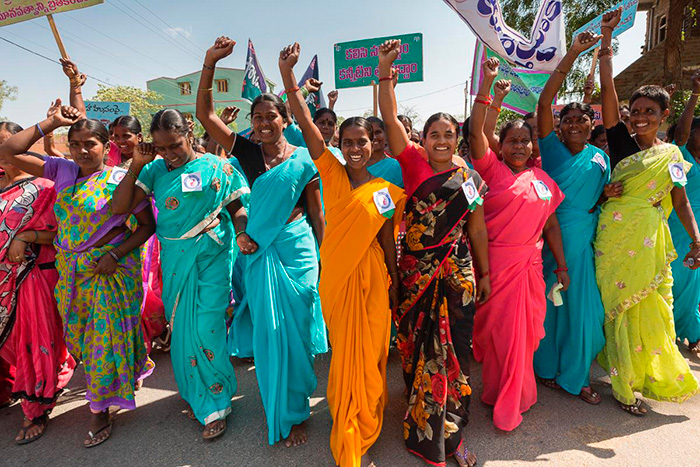 Work by Cristina García Rodero "Land of dreams"
Cristina Garcia Rodero, (Ciudad Real, 1949) is a Spanish photographer who began her career in the late 60's, portraying traditions and cultures in their national beginnings and later around the world. Her reports are stained with a very personal and human vision that captures the essence of those he portrays. It was the first to enter the prestigious agency Magnum and she has received a large number of awards such as the World Press Photo in 1993 or the National Photography Award in 1996.
Work by Cristina García Rodero "Land of dreams"
The exhibition reveals the daily life of women from all sectors and classes of Anantapur in the state of Andhra Pradesh, one of the most disadvantaged areas of India, where marginal communities live. With 80 photographs of varied format Cristina, wants to raise awareness and give visibility to the international cooperation actions carried out by the Vicente Ferrer Foundation in collaboration with the "La Caixa" Obra Social.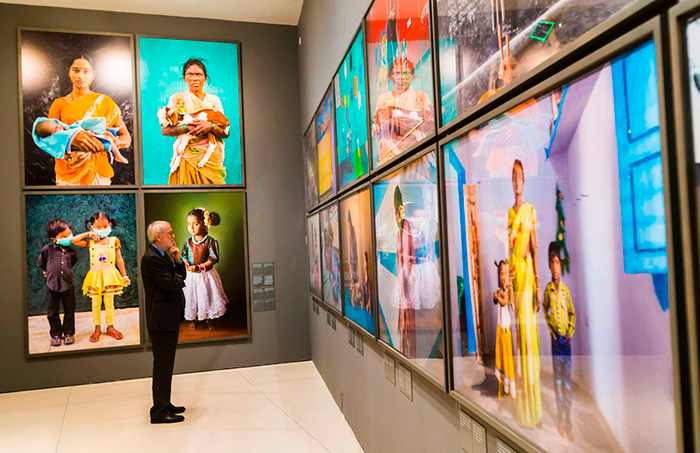 View of the exhibition
An initiative narrated through images that address contemporary sensibility and highlight the role of those people who, like the photographer from La Mancha, show their particular vision of seeing the world. Some of the photographs show the hard face of the region, and in fact, the project was not easy to start, as the artist herself says: "When I accepted the commission I thought it would be easy, but when I arrived in the city, I saw it was Horrible, horrible landscapes and the frightful light, and I did not get people to stop chasing me for what I thought, how I'm going to do a good job. "

Work by Cristina García Rodero "Land of dreams"
Land of dreams, is the result of a month and a half of experiences that told under the astonished look of the artist, have managed to capture the attention of the observer. The warm and close feeling transmitted by these snapshots makes these mothers, seamstresses, peasants, teachers and students take their leading role in transforming the communities of Anantapur. Its assembly meetings show a memorable activism that together with a solid network of solidarity have made possible protection centers for battered women among other issues.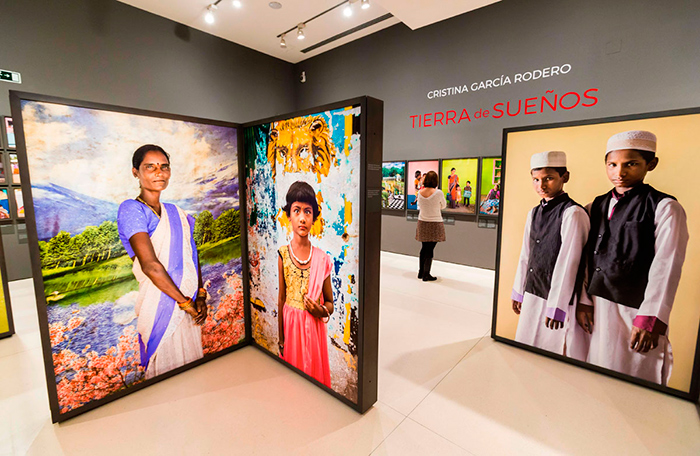 View of the exhibition
The exhibition can be visited until May 28. Around the exhibition there is an educational workshop entitled "Namasté. A look at India "aimed at middle school and upper elementary school students and ESO. This action helps to bring the young people to a reality different from the one they are familiar with.