BEGINNING 2018 WITH A BRIEF SCHEDULE OF EXHIBITIONS
Jan 5, 2018
calendar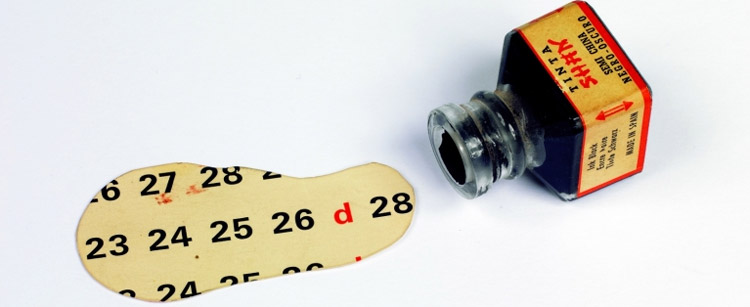 Joan Brossa "Tinter abocat", 1969. Photo: Toni Coll.
The exhibition of the MACBA dedicated to Joan Brossa (Barcelona, 1919-1998) with the title "Poesía Brossa" says goodbye to us in February. If you have not had the opportunity to visit, take this chance to approach the wittiest, more ironic and disconcerting work of this plastic poet. The exhibition brings to light a good part of the artistic foundation of the Joan Brossa Foundation, a legacy to the museum in 2011.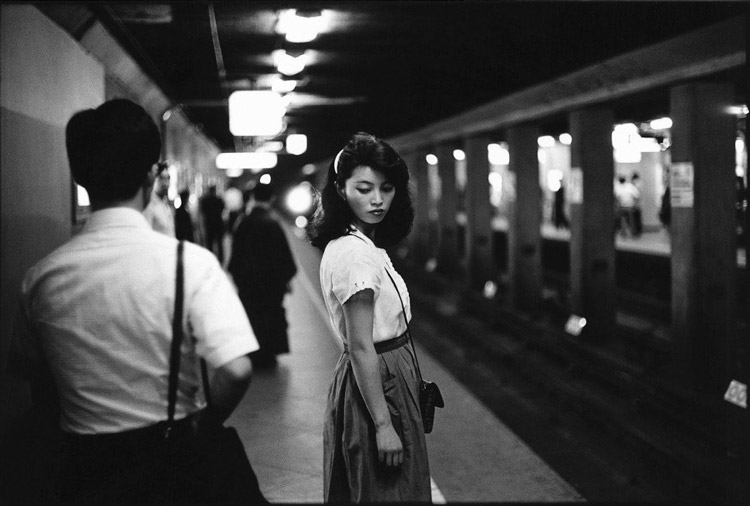 Ed Van der Elsken: "Girl in the subway", in Mapfre Foundation.
The Bárbara de Braganza showing room of the Mapfre Foundation closes the exhibition dedicated to photographer Nicholas Nixon on January 7th and works on the preparation of its next exhibition with the work of Ed Van Der Elsken, which will open on the 25th. This Dutchman creator who immersed himself in the world of photography and cinema has become one of the most recognised image workers of the 20th century. This retrospective is the most extensive ever dedicated to this author in Spain.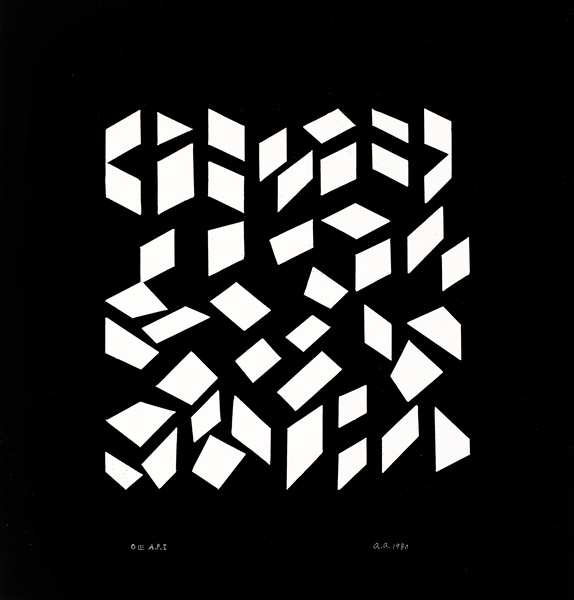 Anni Albers, "Orquesta III (Orchestra III)", 1980. The Josef and Anni Albers Foundation, Bethany CT Foto: Tim Nighswander/Imaging4Art. ©The Josef and Anni Albers Foundation, VEGAP, Bilbao, 2017
Moving to the north, the Guggenheim Bilbao closes on the 14th January the exhibition dedicated to Anni Albers. "Tocar la visita" brings together some of the most representative pieces of this artist who works with textile materials, a work halfway between craftsmanship, tradition and innovation that emphasises the use of these techniques and their importance as a vehicle for artistic manifestation.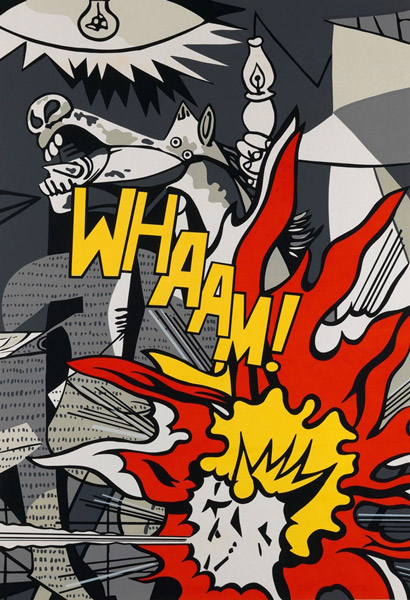 Equipo crónica, "Guernica", 1971.
In the Picasso Foundation, the Casa Natal Museum in Málaga, the exhibition "Guernica and other disasters" approaches its closure on January 21st. On the occasion of the 80th anniversary of this masterwork, the centre has organised this exhibition which generates a historical dialogue on how war catastrophes and their consequences have been portrayed by various creators.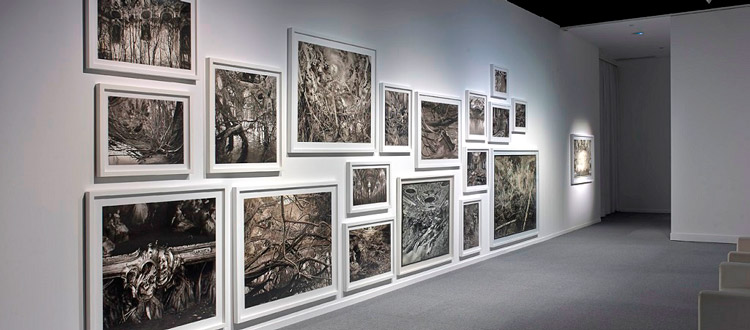 View of the showing room in MAC.
It is also the last month to enjoy the latest work by Pablo Genovés in the exhibition organised by the MAC, Museum of Contemporary Art Gas Natural Fenosa in A Coruña. These "Polymorphic Mutations" bring together some of the invaded spaces, the buildings flooded in hyperbolic contexts that characterise this author, one of the most recognised Spanish creators inside and outside of our country.