DANIEL CANOGAR: FROM TAMPA TO ALCALÁ 31
Dec 5, 2017
exhibitions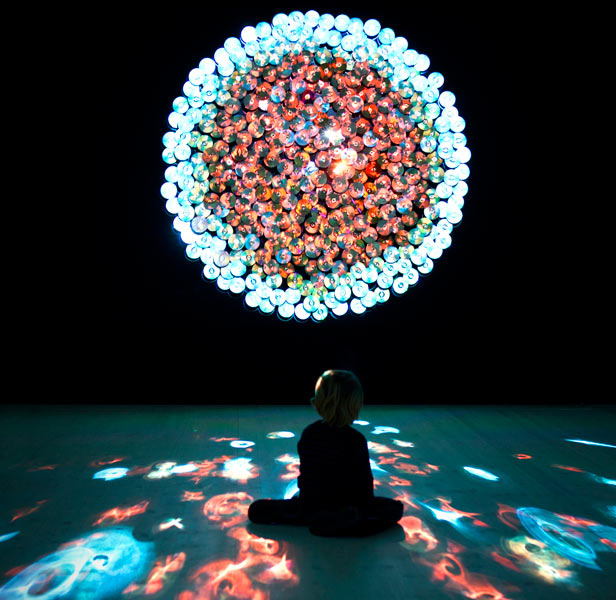 Daniel Canogar, "Sikka Ingentium" (detail), 2017.
Since very early, Daniel felt interested in the world of the image to explore the possibilities that the use of the projections could have in the contemporary plastic proposals. In this path, he has managed to stand out as one of the Spanish artists of greater international projection in our days. Some of his most outstanding works have passed through the Council of Europe, in Strasbourg, or Times Square.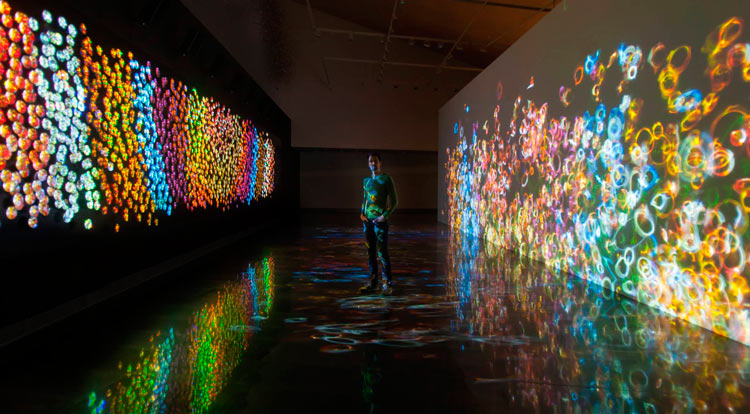 Daniel Canogar, "Sikka Ingentium", 2017.
Halfway between Madrid and New York, Daniel counts today on a real work team. The magnitude of his pieces and the complexity of his installations had make time ago a qualitative leap that demanded a larger dedication of resources. In addition, new technologies need to be permanently updated.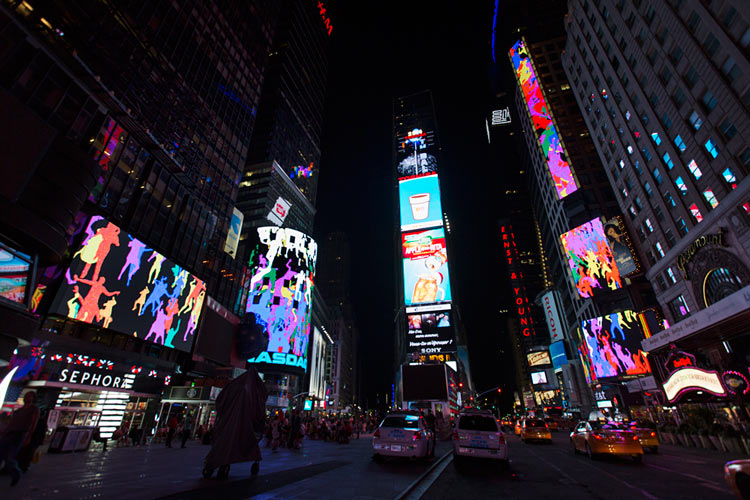 Daniel Canogar, "Storming Times Square", 2014.
The exhibition organised in Alcalá 31 includes a representative sample of his latest works, presided over by the central piece "Sikka Ingentium". This work is composed of thousands of DVDs brought from all over the world, personally collected by Daniel in his travels. This factor adds a critical component to the sculpture: a reflection on the obsolescence of technological formats, which extends worldwide. At the same time, it represents the passing of time. They are like fragments of memory materialised in these circular plastic elements that now unfold in this monumental work. A representation of human fragility expressed through the technological evolution itself.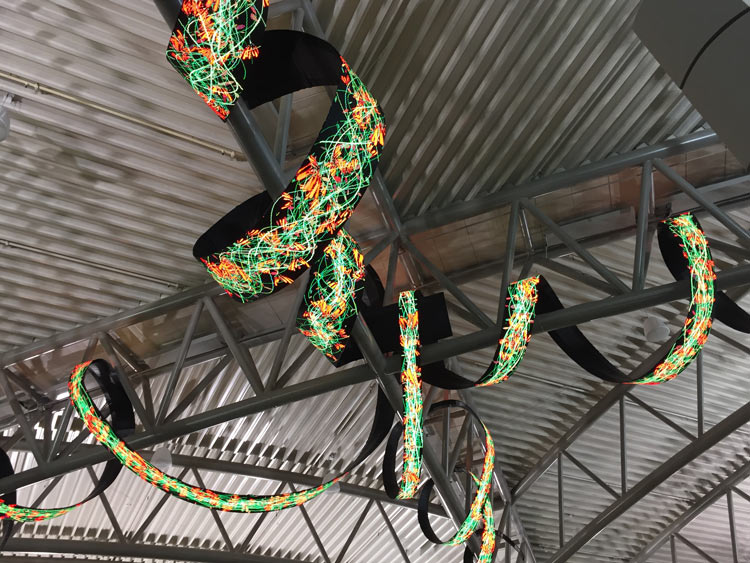 Daniel Canogar, "Tendril", 2017.
Daniel's ideas go beyond creating a simple flat and static proposal. His latest work for the Tampa airport in Florida is an algorithm that adapts and modifies to project the illusion of a living and flourishing vegetation, inspired by the flora of the region. A challenge both artistic and technological that was just launched last October.