Palimpsesto: Doris Salcedo's reflection on violence
Oct 2, 2017
exhibitions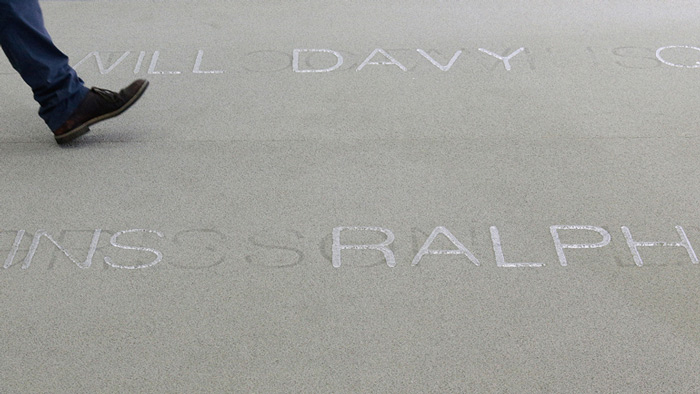 Doris Salcedo. "Palimpsesto", 2017.
Doris Salcedo's (Bogotá, 1958) work is not conformist, not it seeks the comfort of meaning either. To the contrary. This sculptor uses art to reflect on the suffering of marginated, the impact of political violence and the mourning as a human process that provides dignity to all of us. "Palimpsesto" is a work that encloses the purest essence of the modus operandi of this artist, and it achieves to represent the violence without violence.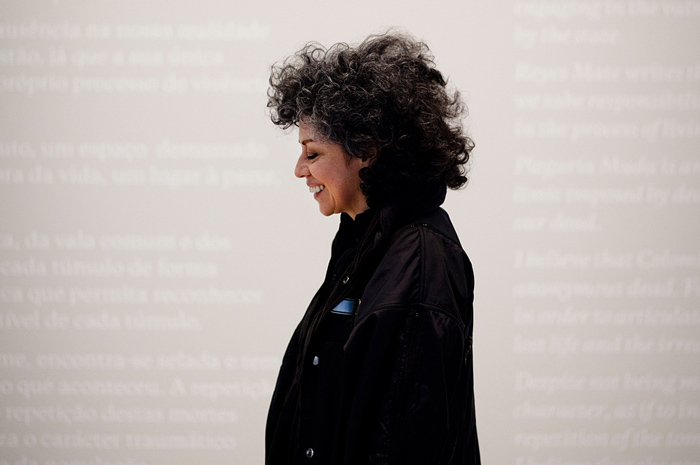 Portrait of Doris Salcedo. Photo by ©Rui Gaudencio, 2014.
The artworks of Doris Salcedo are large projects in which she invests a lot of resources, both of time and of intellectual efforts. Each piece is the result of a confluence of elements that put together personal experiences, research and reflection upon the sense of the artwork and its communicative value. But the aim is to make visible a deep message that highlights the value of human life in a tumultuous period where natural disasters, armed conflicts and social discrimination push millions of people to move, migrate and risk their lives.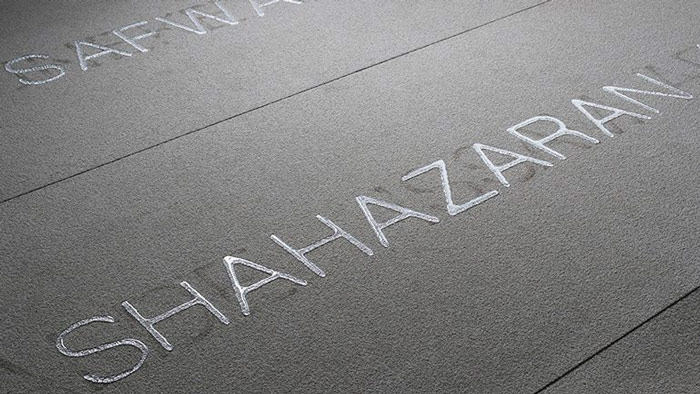 Doris Salcedo. "Palimpsesto", 2017.
Doris Salcedo does not leave anyone indifferent. Her sculptures, on the edges of the classic concept of this discipline, have received much attention from many cultural institutions at an international level, and some of the biggest museums have organised monographic exhibitions, as the Museum of Contemporary Art of Chicago (2015), the New Museum of Contemporary Art (New York, 1998), the San Francisco Museum of Modern Art (1999 and 2005) or the Tate Modern of London (2007).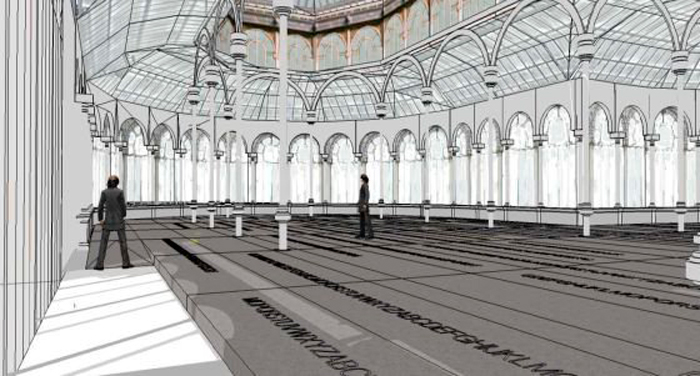 Doris Salcedo. Design of the project "Palimpsesto", 2017.
This time, the Palacio de Cristal will host a sculpture-installation that reproduces the names of millions of men and women as a way to represent the tragedy, nowadays already usual, of people dying into the sea during their desperate escape from their country of origin. The same day of the opening, the museum has organised a lecture with the artist who, together with Estrella de Diego, an essayist and full professor of the Complutense University of Madrid, will explain to the public the message of her proposal "Palimpsesto".