IN THE CATCH OF MOVEMENT: VICTOR VASARELY
Jul 24, 2018
exhibitions
When talking about Op Art one wonders what a difference makes concerning plastic geometry or abstraction based on forms. Investigating optical art means going a step further and understanding its location within the artistic coordinates of the mid-20th-century. In this style, there is, in fact, colour, form and abstraction, but its vocation towards the representation of the movement separates it from pure static figuration and absolute formalism. The works of this pictorial movement hide a double face that only the spectator can discover. In effect, they seem to move when the spectator himself moves.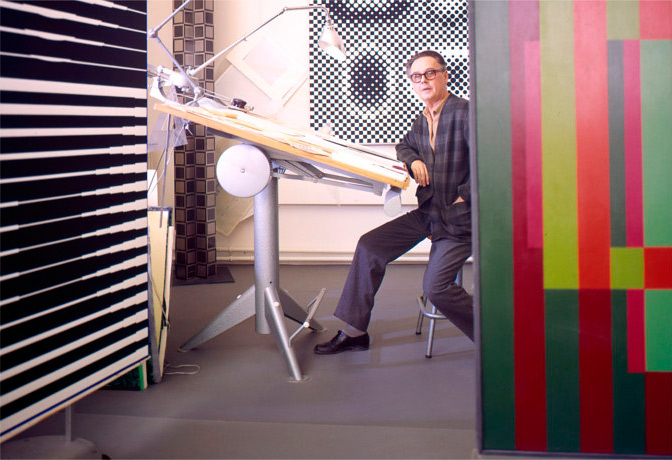 Vasarely was a fundamental character in the configuration of this creative trend, which emerged almost as a natural evolution of the movements of the early 20th century, in a postmodernist stage obsessed with fungibility, the representation of the movement and the impact of new techniques and images in the world of cinema and photography. And one of the main challenges of these creators was the generation of movement on flat works. It is here when visual games enter the scene and do so based on geometry and colour.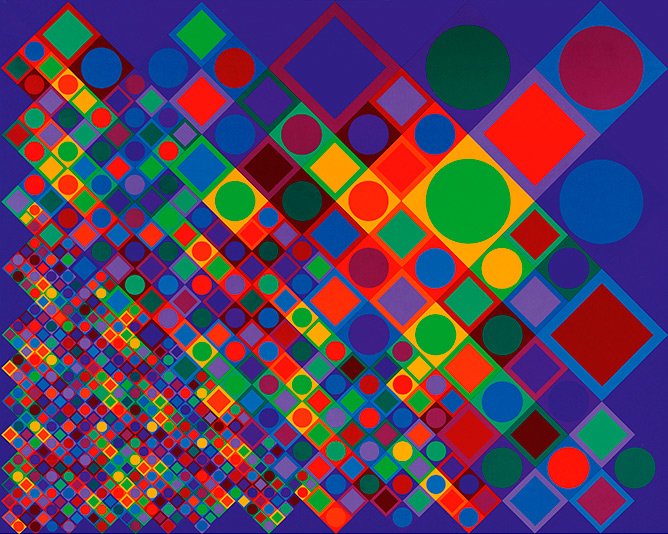 In the mid-60s, the Hungarian Vasarely let his imagination run wild, fueled by the trends and the artistic atmosphere of Paris, the city where he settled down from an early age, to host that strange combination of lines and curves that are also characteristic of the era in artworks of great visual impact. The false volumes, the spheres in apparent perspective, the patterns with unreal folds... configured a catalogue of today emblematic images.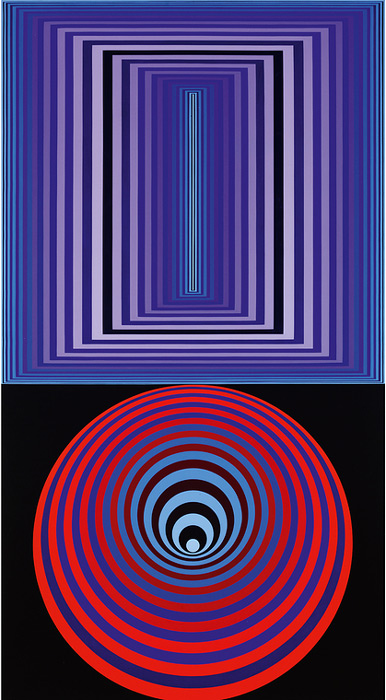 Although Op Art it was an ephemeral movement, like many others that happened in the condensed and productive period of the beginning of the century, its legacy is still present. The beginning can be identified with the opening of the exhibition "Le mouvement" in the Paris gallery Denise René, in 1955, a space that always fostered the avant-garde of the moment. The set of pieces gathered for the occasion gave name to the movement of kinetic art, in which Op Art can be considered included. The visual representation of dynamism, of change, of movement, in short, led these artists to explore and expand the possibilities of traditional forms in both painting and sculpture.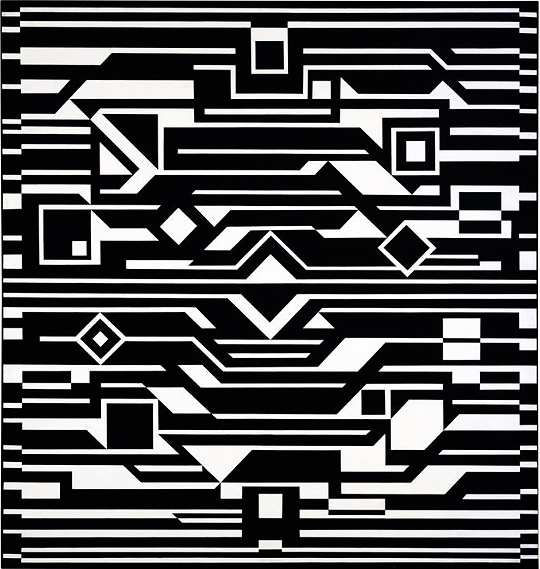 Vasarely trained as a graphic designer, studies that have left a clear imprint on his work. His choice of shapes and colours at the top of his artistic production is always clean and flat. Although the interest to investigate in the expressive potential of the linear and contrasted drawing began time ago, it is from mid-50's when his style defines and consolidates, giving rise to some of the most paradigmatic works of this movement.
The Thyssen Museum dedicates to this artist the exhibition "The Birth of Op Art", which will be open until the 9th of September. A unique opportunity to approach this creator and know in-deep his career.