EUROPEAN GALLERIES PARTICIPATING IN ART MADRID\'17
Jan 30, 2017
art madrid
Some of the galleries participating in Art Madrid'17 travel to Spain from Italy, France and Germany, all of them with an important representation of local artists from each of these countries, as well as Spain and Latin America. They are: Unique Galleria (Turin, Italy), Schmalfuss Berlin (Berlin, Germany) and Norty (Carrières-sur-Seine, France).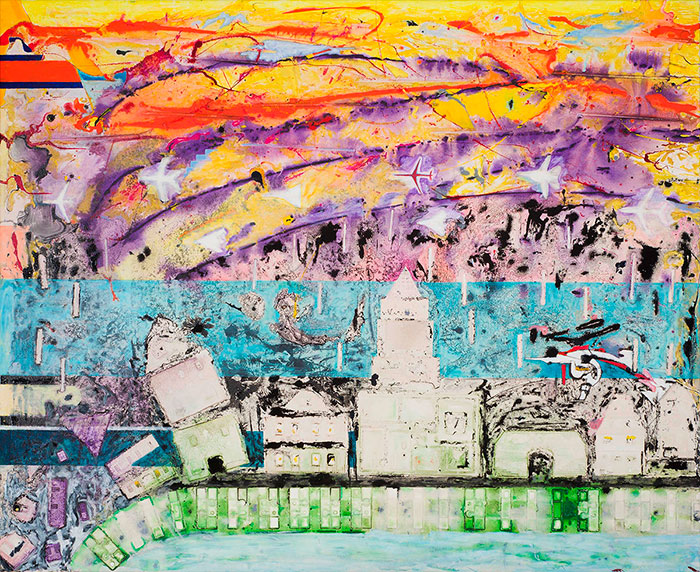 Deflet Aderhold, Makes My Eyes Rain, 2014. Mixed media on canvas
Galleria Unique from Turin, was founded in 2008 and it is committed to searching new trends and contemporary artists. The gallery is not limited by stylistic restrictions, and its physical space is open to any artistic current, giving options to an interesting and quality contemporary art.
Unique will present in Art Madrid'17 a fresh proposal with artists from different parts of Europe. The artists who will exhibit in Unique's booth are: François Bonjour, Detlef Aderhold, Diamante Galasso, Francesco Cusumano, Rebekka Hatzung and Robert Süess and the Madrilian Mirian Herraez, who uses a wide variety of materials such as acrylic, Ink, marble, pumice, pigment and solvent, among others.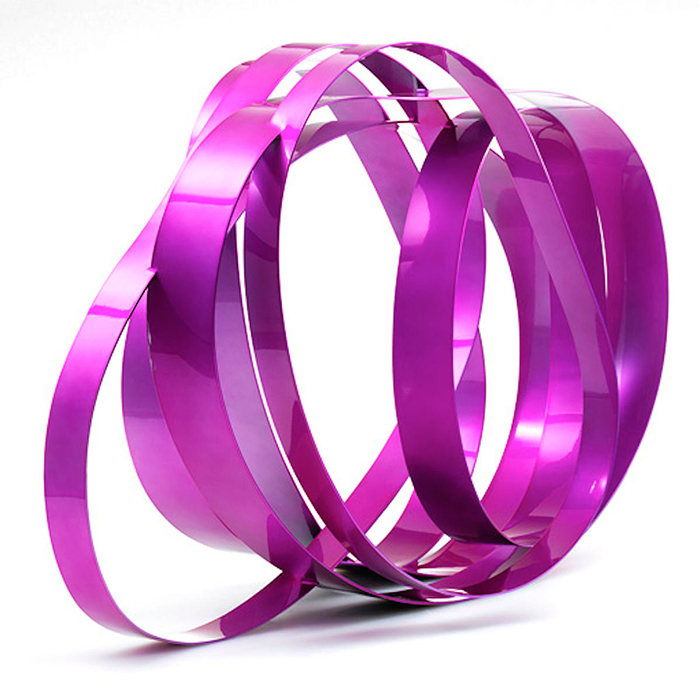 Willi Siber, Floor Object, 2016. Varnished chrome
The German gallery Schmalfuss Berlin was originally founded in 1998 in Marburg. In 2011, its director, Michael Schmalfuss, opened a second space in Berlin. In both galleries take place a great variety of exhibitions with consolidated artists and young contemporary German artists, all with an international trajectory. Schmalfuss Berlin is focused on realism and figuration in painting and sculpture.
In Art Madrid'17, the gallery will present the work of three sculptors: Anke Eilergerhard, Jürgen Paas and Willi Siber, and the painter Bim Koehler. An eclectic and groundbreaking proposal, with artists working with different meanings, individual expressions and dynamism, main characteristics of the artists represented by the gallery.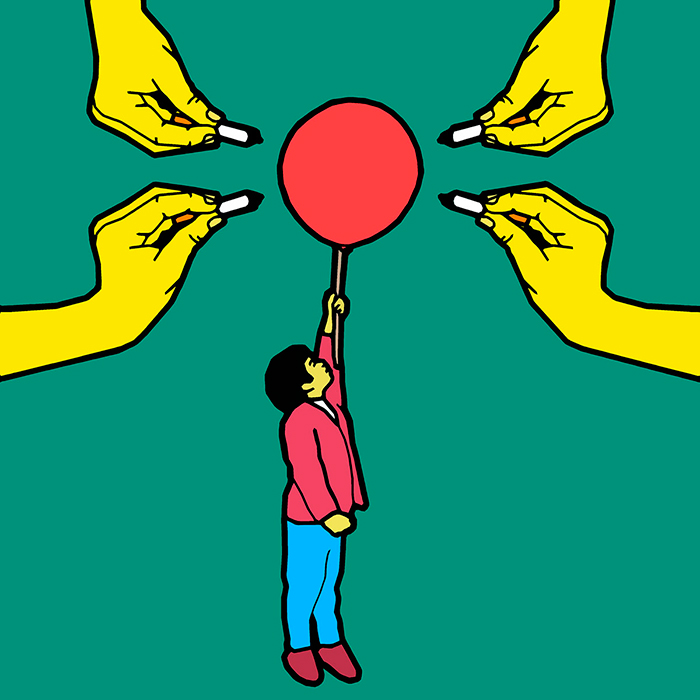 L'homme Jaune, Syria, 2016.Acrylic on canvas

Norty Gallery, founded in 2013 in Carrières-sur-Seine, participates in Art Madrid as a representative gallery of France. Norty presents emerging artists, mainly painters, selected for their committed and risky work, projecting their careers at and international level. The gallery proposes Art Brut style as a new artistic line.
The artists represented by Norty in Art Madrid'17 are two women and two men, all of them with very different techniques and styles, but very close to the Art Brut line. This artistic team is formed by: Carmen Selma, Rusudan Khizanishvili, Adlane Samet and L'homme Jaune.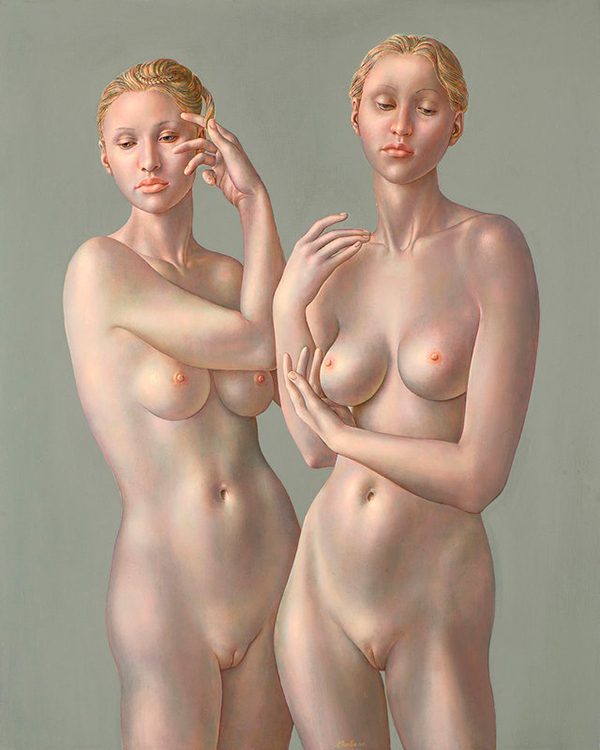 Normunds Braslins. Two Girls - Oil on canvas - 100,5 x 80 cm - 2015
Maksla XO, our Latvian gallery, is supporting contemporary and emerging artists since 1999. The proposal that brings this year to the twelfth edition of Art Madrid brings together the work of four latvian professionals. These projects have consecrated these authors not only in a local context of Latvian art, but also at international level. Their names are: Ivars Heinrihsons, Helena Heinrihsone, Normunds Braslins and Ieva Iltnere.
The work of the artist Ieva Iltnere, stands out for its ornamental and aesthetic beauty and the ironic documentation of this era, speaking of fetishes and icons that we worship today. With a touch of irony, she approaches issues of politics and fashion, anthropology and ethnography, allowing the user to detect nuances with which they can identified themselves.