EVA LOOTZ, AN EXHIBITION IN MAGIC LANDS
Nov 30, 2016
exhibitions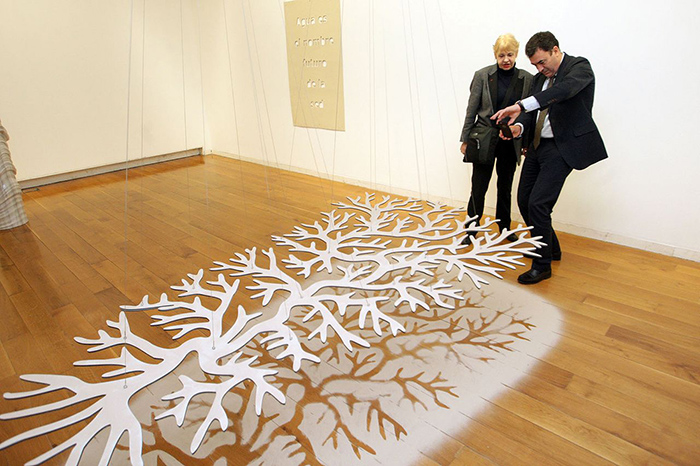 Eva Lootz at the CGAC contemplating one of her works next to Román Rodríguez (making a photo with her mobile) - PHOTO: Xunta
Eva Lootz (Vienna, 1940) is an Austrian plastic artist residing in Spain since 1967. Her main concern is the relationship between matter and language from different points of view. The beginnings of his career were defined by the use of ephemeral materials such as sheets of cotton or earth and their work with liquids binders such as wax or synthetic glue. With this it goes back to the origins of the devaluation of the matter with respect to the idea. This issue is extrapolated in parallel with the degradation of women in many cultures.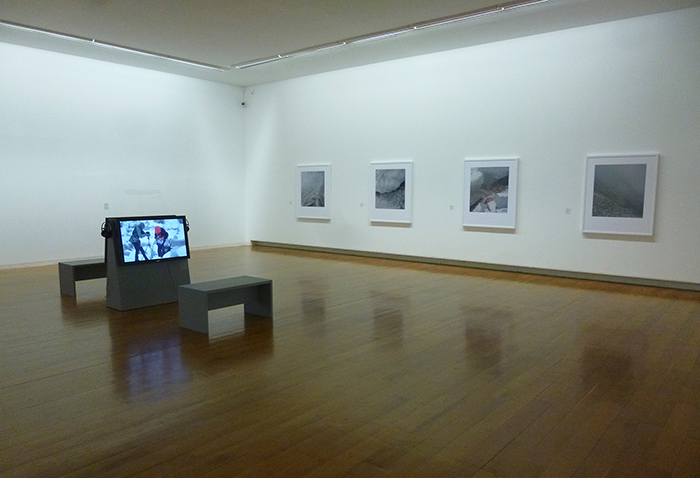 Photo of the exhibition
Raw materials and their organic use explain the process of extraction and treatment of minerals, also cultural behavior and the footprint in the landscape and language. One of its virtues is to detect little visible traces. In 1994 he received the National Plastic Arts Prize in Spain, taking that date of reference his work evolved towards the incorporation of sound in some of his installations. Also the making of videos brings you closer to the audiovisual world.
One of his highlights is the importance of drawing and the weight of this in his work along with the notebooks. One of the first fields that he experienced at the pictorial level was the color field, also known as color fields. Later he took another path more focused on art povera, minimal and land art.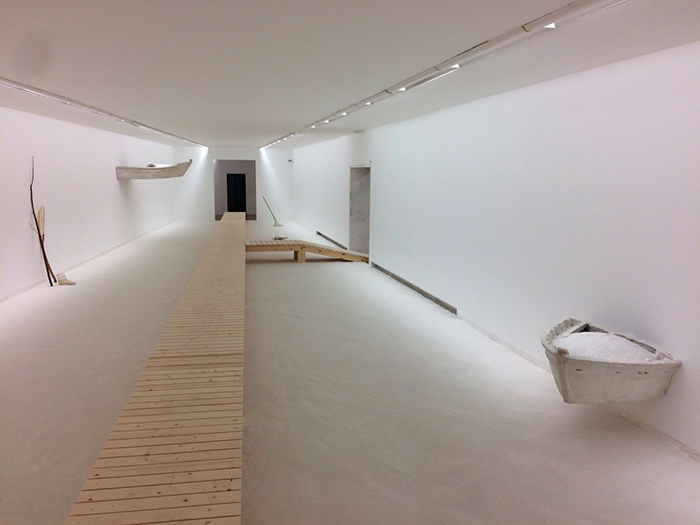 Photo of the exhibition
The exhibition that is presented at the Galician Center for Contemporary Art is not summarized as an anthology because it would be a titanic task to cover all the work of this artist who is still active. But what does your Commissioner Alicia Murria does is select a part, dating from the 70s to the present and show a small common denominator of his entire career. These selected objects show how it suppresses color and seeks a more spiritual character by distorting the conception of object that we have established.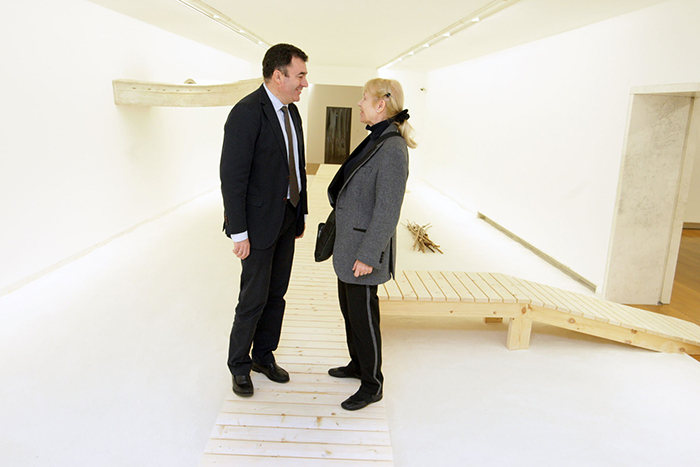 Eva Lootz, Xunta de Galicia
The leap into three-dimensionality is produced organically and naturally, as all of Lootz's work, the key component is to stimulate the senses. The architecture and the facilities frame all this artistic idea that tries to transmit us. His knowledge of the ancient cultures and the relationship with the elements make the language of this exhibition articulate in a light and pleasant way. The geographical point chosen gives us the opportunity to see this artist in a magical land, as is Galicia.