Exhibition Arissa Fundación Telefónica in Madrid
Aug 27, 2014
art madrid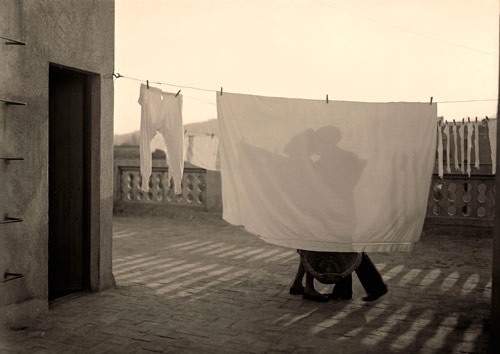 With his work forgotten for decades, Antoni Arissa regains its rightful position in the Parnassus of the photography stars of our country. The one in Fundación Telefónica is the first anthology of the author and will be open until September 14.
With two important curators such as Valentin Vallhonrat and Rafael Levenfeld, "Arissa, shadow and photographer 1922-1936" shows over 160 images in black and white sorted into three stylistic groups: pictorialism (1922-1928); evolution towards modern visual solutions (1930) and the New Vision, from 1930 to 1936, when Arissa is already champion of avant-garde photography.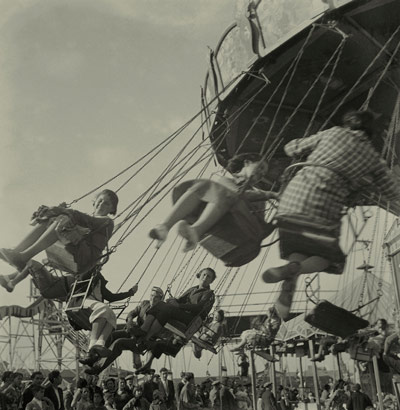 In its first stage, which he alternates with working in the family printing, Antoni Arissa (Sant Andreu 1900 - Barcelona 1980) portrays rural scenes, rustic iconography, scenography as a romantic fictions and traditional values.
Nearly the 30´s he took the path of the New Vision, the style adopted throughout Europe by graphic designers, typographers and printers that defend a more modern photography, without fictions or symbolisms and characterized by polished composition, shape and lines and the elegance of the Central Europe photography.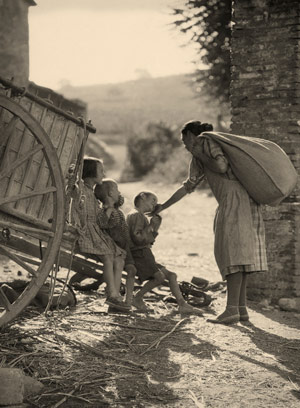 Arissa approaches himself to conceptual photography and begins to take objects and streets, pieces of life that become full significance under photographer's lens.
After the Civil War, the vast majority of platforms that broadcast modernity disappeared and with them much of the work of Arissa and other artists of the time. It was not until the early 90s that the exhibition "Postage vanguards in Spain" regained some of his work, and his figure emerged again from the shadows. Today, Arissa is a symbol of modernity and a reference for publishers, designers and photographers.