Fernando Latorre Gallery in Art Madrid\'15
Jan 26, 2015
art madrid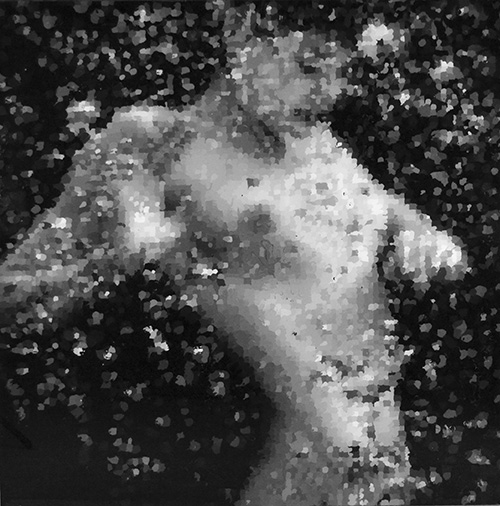 Obra de Fabio Camarotta.
With roots from Zaragoza, Fernando Latorre Gallery was founded in 1991 in this city of Aragon and there he developed an intense labor of promotion of young talents for more than a decade. In 2003 Fernando decided to come to the capital, where he opened a space dedicated to contemporary art in Doctor Fourquet street, central axe of arts neighbourhood of Madrid. A new phase in this trajectory arrives in 2012, when he ventured to open a huge local in Rivas Vaciamadrid, while he keeps his office in Doctor Fourquet. The Rivas's space offers a new surface of 200 m2 completely dedicated to promotion and exhibition of his artists, a clear local whose walls never are empty.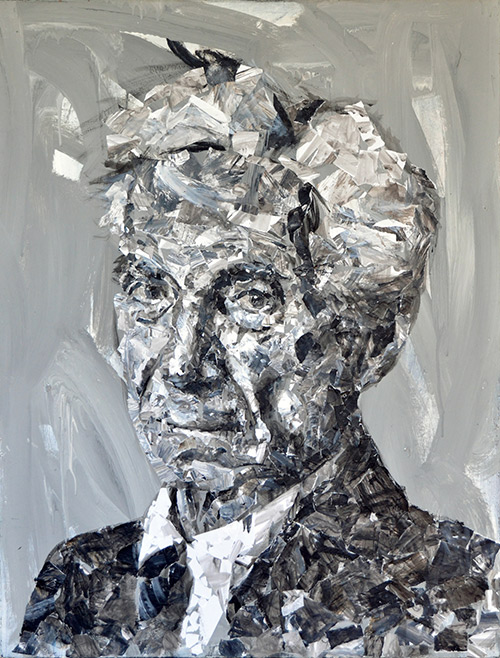 Obra de Daniel Merlin.
Fernando knows how to identify young artists with a promising perspective. Among them we must mention Daniel Merlin, painter of 30 years old that has been recently rewarded with the BMW Award of Painting. He was born in Buenos Aires, where he started his contact with art and his first studies of painting. Then, he moved to the old continent and he studied with the painter Emma Gans in Madrid and he attended the painting and drawing workshop of the Cultural House of San Lorenzo del Escorial, led by the painter Álvaro Sellés. The portraits of this artist, of big dimensions, causes a strong impact of attraction and bewilderment. He uses the technique with a result similar to a big collage, splitting the faces, dividing, as if they were painting tesseras, the features and the expression, but respecting the essence of the portrayed. The neutral background of his pieces helps to strengthen the contrast effect and to stress the importance of the looks and the expressions.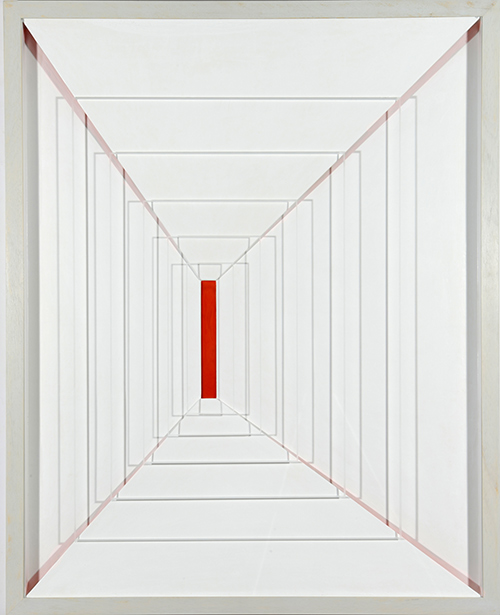 Obra de Eok Seon.
On the other hand, we must make reference to the interesting proposal of the Korean artist Eok Seon who, after being exiled from his birth city, and after a long personal journey searching for emotional and vital stability, he decided to settle definitively in Madrid in 1993. Focused on sculpture and on work with geometry and space, he uses different materials from wood to glass. His work is now placed in numerous public and private collections, like the Fundación Privada Allegro (Madrid), the Fundación Casa Museo "A Solana" (Pontevedra), the Schema Art Museum de Chong Ju (Corea del Sur) and several private collections in Las Vegas and Indianápolis (EE.UU.), among many others.