FIONA TAN AND HER TRIP TO THE FAR EAST
Dec 22, 2016
exhibitions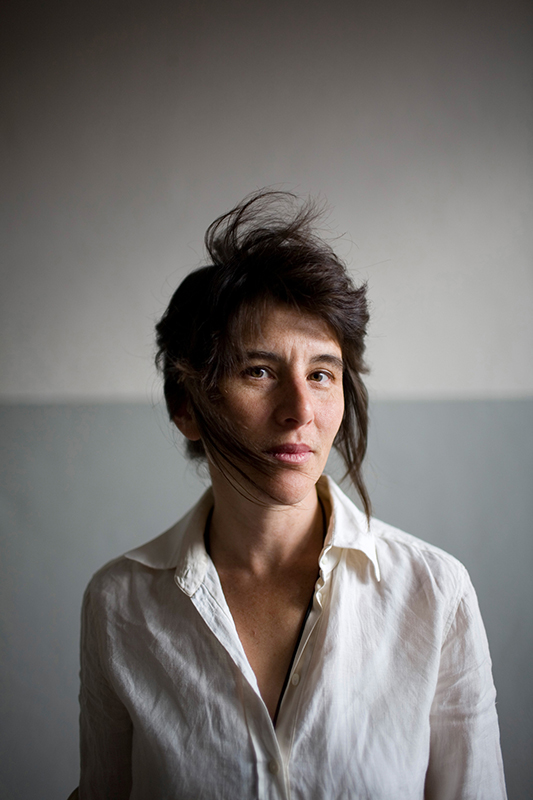 Portrait of Fiona Tan
Fiona Tan, born in Sumatra in 1966, she is an audiovisual artist of recognized prestige worldwide. In 1988 she moved to the Netherlands. She's origins, of Chinese father and Australian mother, make that she herself considers a "professional foreigner". This idea is present in her work. Her personal and strongly marked style goes from photography to film to video art. The alternation of these techniques shows a reflection of colonial society in the East. The artist focuses especially on the myths and legends of this postcolonial and globalized culture.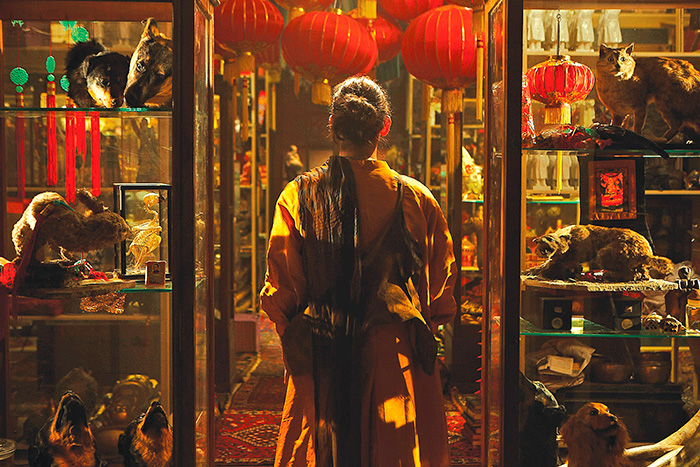 Fiona Tan Desoriente (Disorient), 2009. Installation of digital video of two channels
Tan, created this magnificent work of art for the Dutch pavilion at the 53rd Venice Biennale, taking advantage of the fact that the city appears in the filming. In fact it plays a very important role since the documentary reflects how Venice was one of the strategic points for the realization of the trips in the XI and XIV towards the Far East. It evokes the dream of a "Great Far East" described by Marco Polo as a source of inspiration for so many stories and works of art.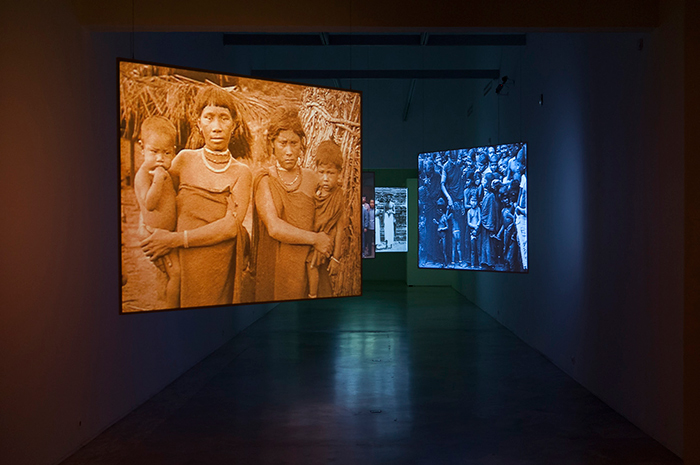 Installation of Fiona Tan, Collecting and classifying, beyond the document
In the installation of Desoriente, as in others that he has exposed, the main work is two screens where narrates his particular vision on the subject to deal in question. With a masculine voice, which whispers fragments of the voyages of Marco Polo, this confronted vision of the East is completed. In one of the screens, the larger of the two, shows an anachronistic succession of objects and thematic memories, facing that screen images of the contemporary life of the Asian continent.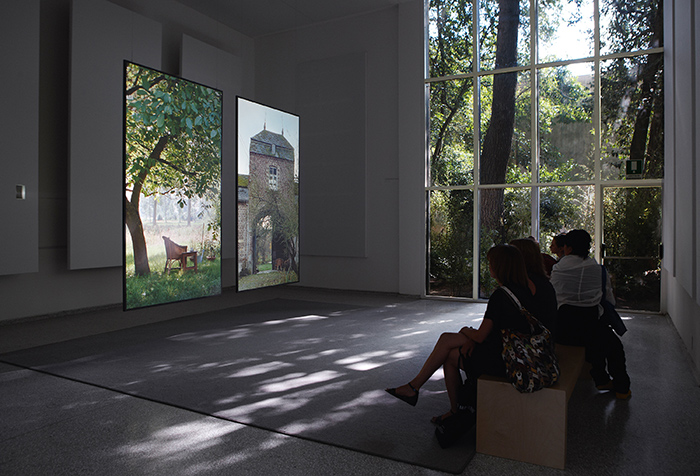 Rise and Fall, 2009, two-channel video installation. Photo by Per Kristiansen, Stockholm. Courtesy the artist and Frith Street Gallery, London
The juxtaposition of these two screens, apparently without anything in common but intimately connected, suggests to the viewer a certain sense of disorientation. The artist transforms the cultural memory and the modern myth and transports it to our days with a reconstruction of the Marco Polo's Asia. You can enjoy this installation until March 19.