FIRST STEPS TO INITIATE AN ART COLLECTION
Sep 22, 2020
Breaking News
Buying the first work of art always instils respect. A difficult feeling to define that mixes vertigo with adrenaline. But over uncertainty and caution, a pleasurable sense of connection, understanding, and desire prevails. That work that, once seen, stays in the mind, reappears in the memory several times a day and seems to tell you that it is willing to be part of your home, is the perfect candidate to make the decision.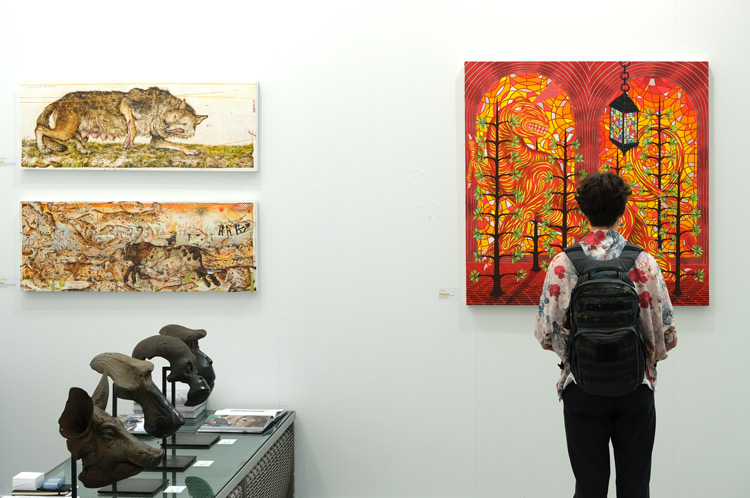 In the first steps, many collectors do point out that one does not start from an established plan, but rather that one acquires pieces based on taste and the connection one feels with them until, after time, they realise that the volume of works that accumulates can be labelled as a "collection". For example, this is how Alicia Aza explains it:
"I was not aware that I was collecting until many years later when a third party named me as a collector and talked about my collection. In 2005, I became aware of what collecting means and decided to articulate a collection with an identity of criteria and formats".
Marcos Martín Blanco, co-founder, with his wife Elena Rueda, of the MER Collection, shares this same opinion:
"Collecting has been a passion, driven by a visceral state that encourages you to do so. The collection, in terms of acquisitions, has not been particularly complicated because, let's face it: it is easy to buy because they are all beautiful things and you have some clear idea of where you want to go, but at first those preferences were not so clear. It is with the time that a criterion is being formed".
It is not always this way, of course, but for the buyer who starts out on this path, the personal connection that entails the first piece is essential. There it is the germ of a lasting relationship that is not limited to a simple aesthetic question but is an open window to knowledge, to exploration, to a world that is often unknown to us and awakens our fascination. The seed of that connection is purely sentimental, and it is precisely this impulse that determines the first acquisitions. The first piece is never forgotten.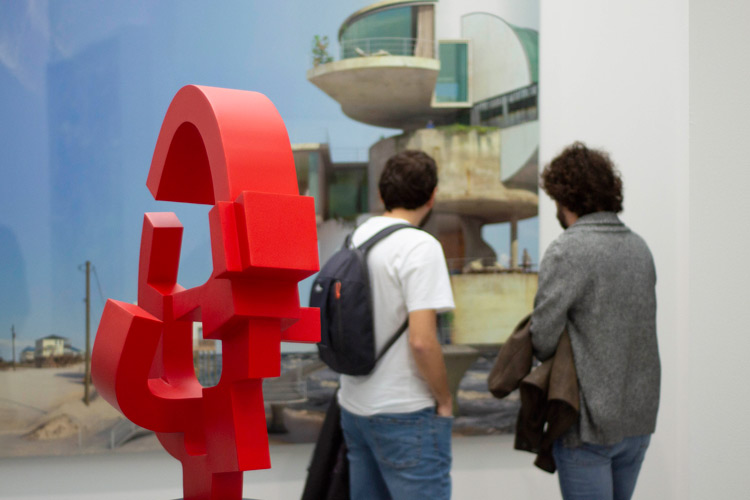 Exceeding the usual recommendations made by advisers and agents, rare is the occasion when the art lover decides to buy by pure investment. These paths usually open later, when the volume of pieces is large enough. In addition, there are those who are a bit against this classic concept of the traditional collector, approached from an eccentric, elitist and little accessible vision. On the contrary, art buyers are, above all, art lovers, sentient beings and permeable to creative stimulus who, at a given moment, decide to deepen the relationship they already have with art to take a piece home.
It is not that hard to overcome that small psychological barrier that turns the visitor into a buyer if one approaches the matter from a more personal and intimate perspective than from social consideration. Small-format works, graphic work or serial photography are of great help for this, whose price range, generally more affordable, allows a closer comparison to the daily basis expenses. In this way, the purchase of art falls within the range of feasible activities and becomes something close and possible.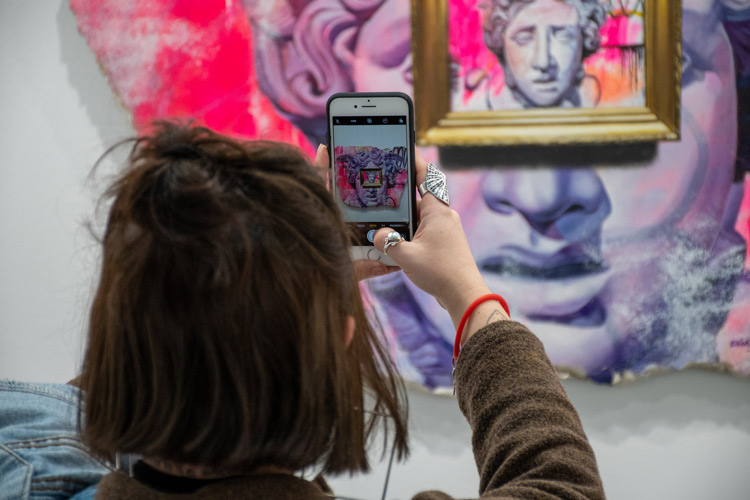 At that moment, a different relationship with art begins, based on pure experience and coexistence with the acquired piece. Perhaps it can be seen as an act of daring, but on many occasions, it is more a matter of necessity and transformation. Collectors also agree that the acquisition of an artwork is an exercise on personal analysis and opening up to a new field of knowledge that was previously alien to us. Alicia Aza explains that the reason she acquired her first piece of video art, by Sergio Prego, is because she did not understand it and because she saw it as a challenge and an opportunity to self-improve. This open window to knowledge creates new connections and bonds with creators, as one of the most fascinating parts of the process. Candela Álvarez Soldevilla explains that
"I think the most interesting thing in the art world is talking to artists. They are people with a special sensitivity to listen and understand."
And Alicia Aza also says:
"I can share the satisfaction of being able to count on many artists in my circle of close friends today, and that is a long way to go."
Thus, with works that seem acceptable within the horizon of expenses that each one considers affordable, it is easy to find a piece that catches us. Since then, our home also evolves into a space in which art has a permanent place and presence, and there is no doubt that this transforms us inside.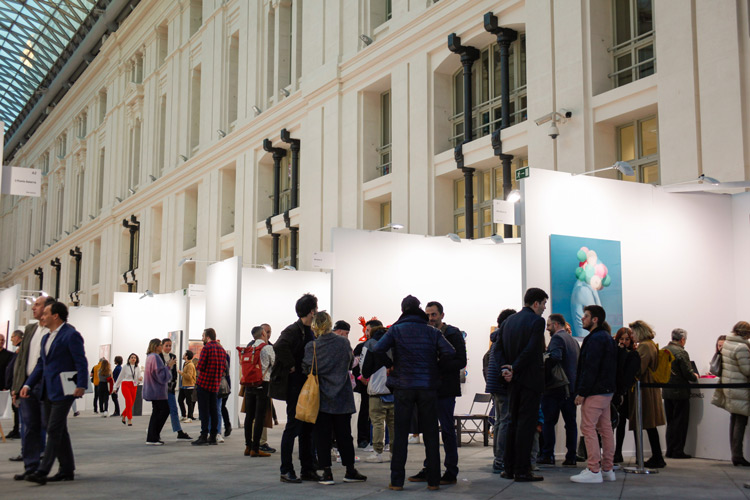 Jaime Sordo, owner of Los Bragales collection and founder of the 9915 Contemporary Art Collectors Association, has always defined his relationship with art as a true passion and a vital necessity. For buyers who start on this path, he has the following recommendation:
"It is an essential condition that they feel the need to live with their passion to enjoy the works. Another very important aspect is that before making decisions for purchases, they are informed, so it is necessary to read specialised newspapers and books, visit exhibitions and museums and a lot of contact with galleries, which is an important and very specific source of information of the artists they represent. Finally, the presence in national and international art fairs. All this generates information and training."
Indeed, fairs have become a good place for discovery because they condense a wide offer and allow diverse and global contact in a concentrated way. For this reason, many new generation buyers start in the context of an event such as Art Madrid, whose closeness and quality constitute a unique opportunity to meet, soak up and feed the passion for art.
(*) quotes taken from various interviews published in public media between 2013 and 2019.