SPECTRAL IMAGES AND URBAN FRENZY IN THE WORK OF EAMONN DOYLE
Sep 16, 2019
exhibitions
In our diverse and full of possibilities world, it is not surprising that artists explore different disciplines and jump from one speciality to another depending on the language that best suits their expressive needs at all times. This has been the story of Eamonn Doyle, to whom the Mapfre Foundation dedicates an exhibition that includes the highlights of his short but brilliant career as a photographer.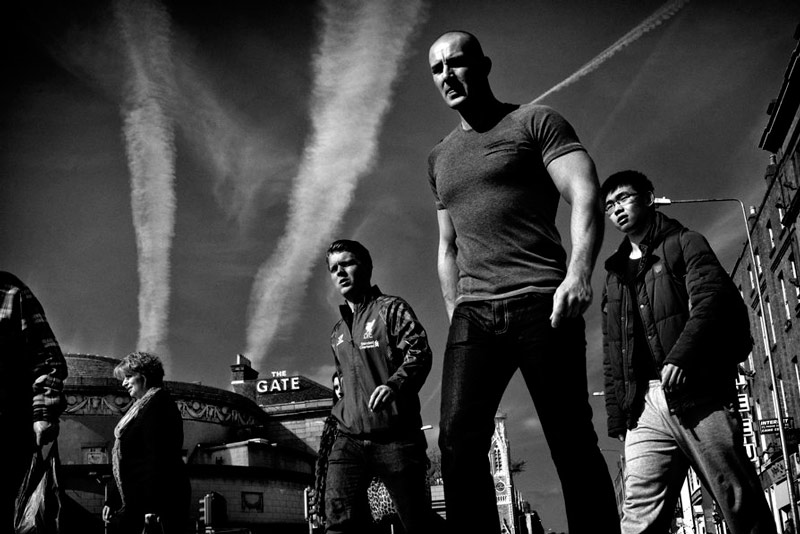 Eamonn Doyle began his career in the art world with painting studies and later on photography, between 1987 and 1991. However, after some initial trips in which he tried to develop as a reporter photographer, in 1994 he left the camera and dedicated entirely to music. For twenty years he worked as an editor and music promoter, which led him to travel the world while organising festivals or recording albums. But six years ago, he decided to retake the photograph, becoming in record time one of the most recognised contemporary photographers.
His previous career, however, has an essential influence on his work. The cultural movements of the last decades, which run in parallel to music, along with his passion for literature, clearly appear in his images. In this context, his hometown, Dublin, gains a unique presence, revealing his urban life and the pulse of the new generations soaked in the socio-political context of the moment.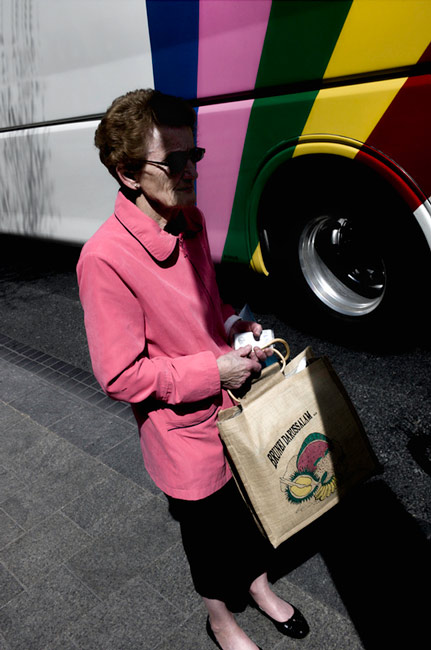 One of his best-known works is the "Dublin trilogy", with the series i, ON and End. To these is added another famous project: K, focused on spectral images that the photographer took in Ireland and Spain. His work characterises by urban ambience in edged frames that force the viewer's point of view. The absence of straight cuts, the abundance of angles and perspective cuts convey a constant sense of activity and movement.
That same movement is present in the K series, where the wind appears to stir the tissues and hide the figures. This concealment game catches the characters with enveloping movements, which also generate confusion and anguish. There is a particular surreal message in these images, with faceless anthropomorphic forms on inert backgrounds of sharp contrast.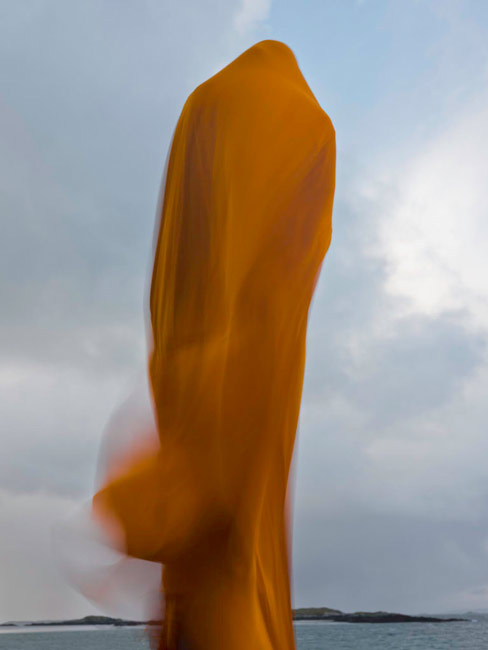 Likewise, we must highlight the constant presence of music in the photographer's work. The exhibition in the Sala Bárbara de Braganza also holds a video piece entitled "Made in Dublin", in which sound plays an important role. Doyle has continued to collaborate regularly with composer David Donohoe, whose pieces are an integral part of many of his works such as the K series or his video creations.
Bárbara de Braganza Room (Mapfre Foundation): from September 12th to January 26th.