HIS CANVAS, A CUCUMBER. MISTERPIRO IN SPACE HENDRICK\'S ART MADRID
Feb 16, 2017
art madrid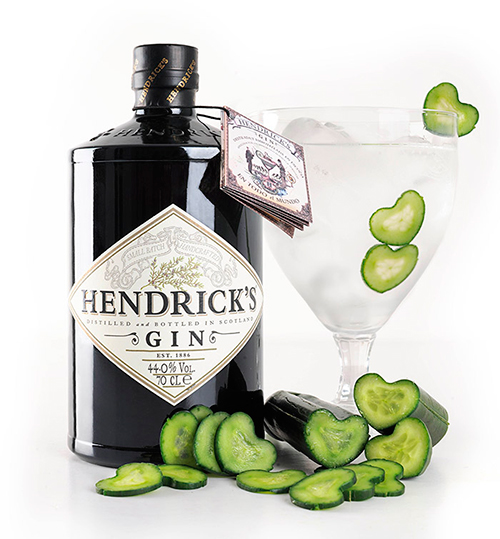 There are endless things in the world that are uncharacteristic and ordinary, which simply meet normal expectations. And to know the exceptions we must cultivate the intellect. For example, the more curious know that Hendrick's gin could never be included in the banal list.
And this unique brew from the Scottish town of Girvan is distilled in small remittances with an unusual distillation process. So that you do not remain with the doubt, we will tell you that, in this succession of events that are carried out to achieve the peculiarity of gin, botanists, infusion of Bulgarian rose and a touch of Belgian cucumber are the protagonists.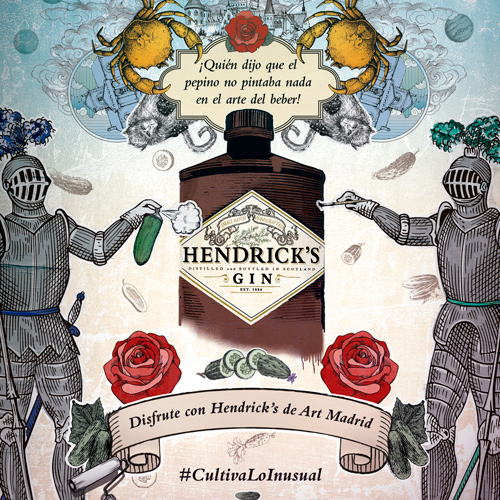 With this cover letter we can only invite you to come and enjoy contemporary art while savoring a Hendrick's gin in the Lounge Area of ??Art Madrid'17 (from Wednesday to Sunday from 14:00 to 16:00 and from 19:00 At 9:00 a.m.).
Misterpiro in Hendrick's Space Art Madrid
Hendricks's gin has sought a good ally to come to Art Madrid'17: the urban an visual artist Misterpiro. With his unusual use of paint, his ethereal and watery finish and his unique color palette, Misterpiro will live the most distinctive Hendrick's emblem. Do not know what it is? His canvas, a cucumber.
You will see him at Hendrick's Space on Wednesday, February 22, from 1:00 PM to 2:00 PM and from Thursday 23 to Sunday, February 26, from 6:30 PM to 7:30 PM.
Misterpiro, Madrid (1994). Visual and urban artist. Graduated in Design at the Complutense University of Madrid. He started on the streets with graffiti, then continued experimenting with watercolors and acrylics in his studio until he managed to unite the two techniques in a unique style, full of life and color, bringing the delicacy of the watercolor to the new support of the exterior wall. His technique is based on improvisation, where the aggressive quality of the spray and the subtlety of the gouges are mixed in all kinds of supports. In their works, the fluidity of water and the volatility of the atmosphere fill with expression and light a world that transports us from figuration to complete abstraction.