ICONOSPHERE", THE ROUTE CURATED BY NATALIA ALONSO IN ART MADRID THAT IS PART OF THE "ONE SHOT COLLECTORS" PROGRAM
Feb 10, 2022
art madrid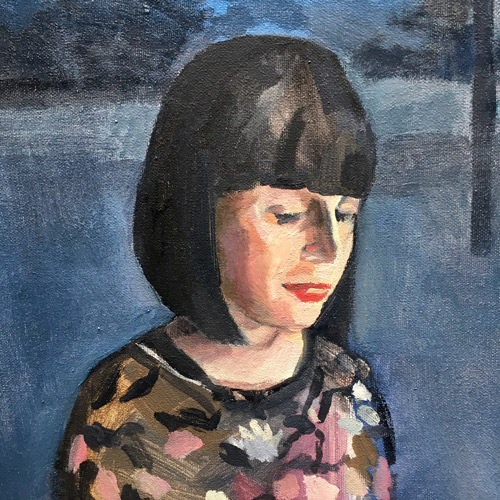 The critic and independent curator Natalia Alonso Arduengo will be in charge of the curated tour of Art Madrid for the second consecutive year, which, together with the Collecting Program, will form part of "One Shot Collectors".
Natalia Alonso Arduengo (1984, Madrid): Lives in Gijón and works between her place of residence and Madrid. She has a degree in Art History from the University of Oviedo, and she's a critic and independent curator. Part of her interests are oriented to art made by women and focused on gender aspects. In this sense, she has curated shows such as "Perséfone's Fugue" by Cristina Ferrández and Norma Desmond's Syndrome by Cristina Toledo. Another issue towards which she directs her work is living and how the contemporary subject relates to the environment. Under this theme, she was the guest curator of Art Madrid in 2021 with the project "El arte de habitar", which brought together, among others, artists such as Sandra Paula Fernández, Silvia Flechoso, Hugo Alonso and Guillermo Oyágüez.
She has worked for media such as the magazine "Tendencias del Mercado del Arte" and has been at the helm of the blog "Con el arte en los talones" for years, which has now changed to radio format in a program broadcast on RTPA's La Buena Tarde. Currently, she works as Liaison Manager for Arteinformado. She is director of ArteOviedo, a contemporary art fair held in the Principality's capital that brings together a selection of galleries from the region.
ICONOSPHERE
Every image is an artifice. This axiom of Román Gubern sticks in mind like the finger of the recruitment poster made by James Montgomery Flagg, which is the cover of Gubern's book entitled Iconic mass media of the late nineties of the last century. In his final chapter, dedicated to the electronic image, he outlined the future that was to come. Over two decades later, the presence and influence of images in our society are winning the battle of oversupply and over information, from mass media to self-media and the metaverse. The curated selection of works for ARTMADRID22 seeks to reflect on the ways of looking at and the ways of reading images, the subject's interaction with them, and the relationships and influences between them. How do we assimilate and rework images today? What look do we apply to multiform reality?

The curated tour comprises twelve works from different disciplines, among which drawing and photography stand out. The artists that are part of this selection are: Catarina Patrício (Sâo Mamede), Mário Macilau (Galerie Alex Serra), Lantomo (BAT alberto cornejo), Beatriz Díaz Ceballos (Rodrigo Juarranz), Chang Teng-Yuan (Yiri Arts), David Delgado Ruiz (DDR Art Gallery), Juana González (Arena Martínez Projects), Aurora Cañero (Galería Kreisler) , Julien Primard (Galerie LJ), Jaime Sancorlo (Inéditad), Kepa Garraza (Víctor Lope Arte Contemporáneo) y María Treviño (Moret Art).